Last month, Hoodline broke the news that Fabio G. Giotta filed suit against several family members to force the closure and dissolution of Caffè Trieste, the 61-year-old restaurant his father founded in North Beach.
Since then, we've learned that the defendants filed a cross-complaint on August 22nd accusing Giotta of gross mismanagement and financial improprieties that justified their moves to limit his oversight.

The spot, favored by neighbors, tourists and generations of artists, last year celebrated its 60th anniversary and received Legacy Business status. Also in 2016, founder Giovanni Giotta passed away.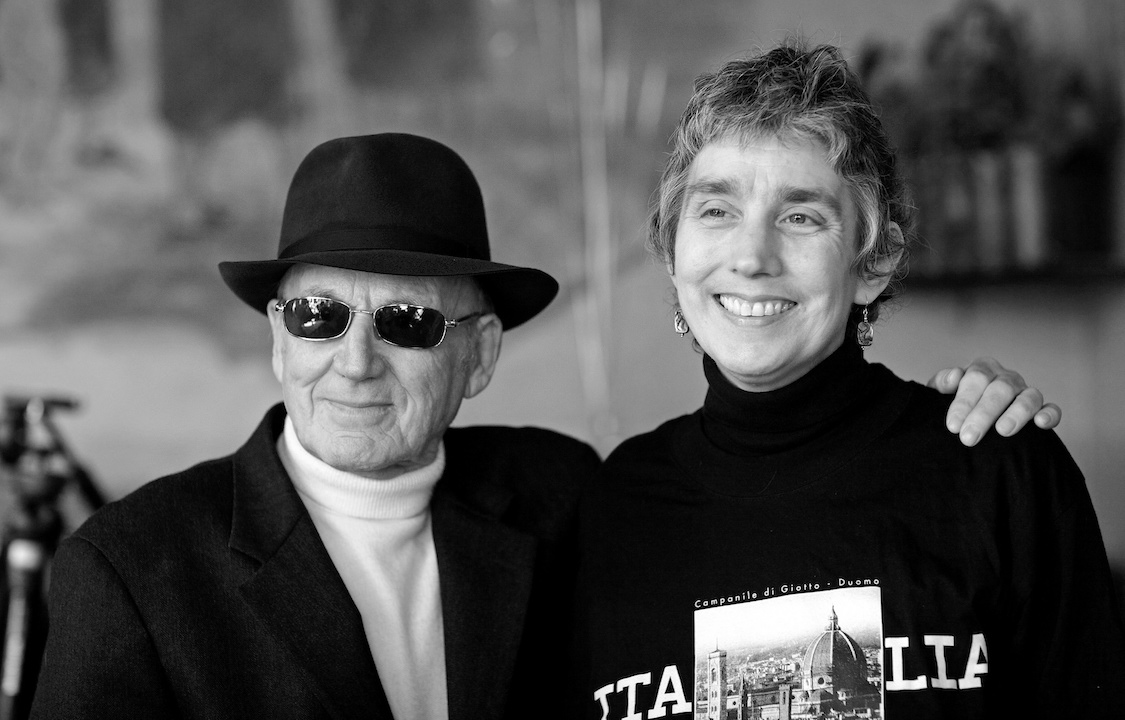 Fabio Giotta is seeking compensatory damages for what he sees as a "greatly reduced role," a "breach of fiduciary duties," and "rancor and distrust" within the company after family members who co-own Caffè Trieste Incorporated (CTI) moved to eliminate some of his responsibilities and privileges.
In addition to denying almost all of Giotta's allegations, including allegations of fraud, the co-defendants—manager/co-owner/CTI President, Ida Zoubi; Caffè Trieste Superb Coffees (CTSC) trustee, CTI Director and majority shareholder, Adrienne Lee Erickson Giotta; and CTI and CTSC itself—have filed a countersuit.
Their cross-claim introduces allegations of gross mismanagement under then-CTI President Fabio Giotta's watch (Giotta continues to be President of CTI's subsidiary, CTSC).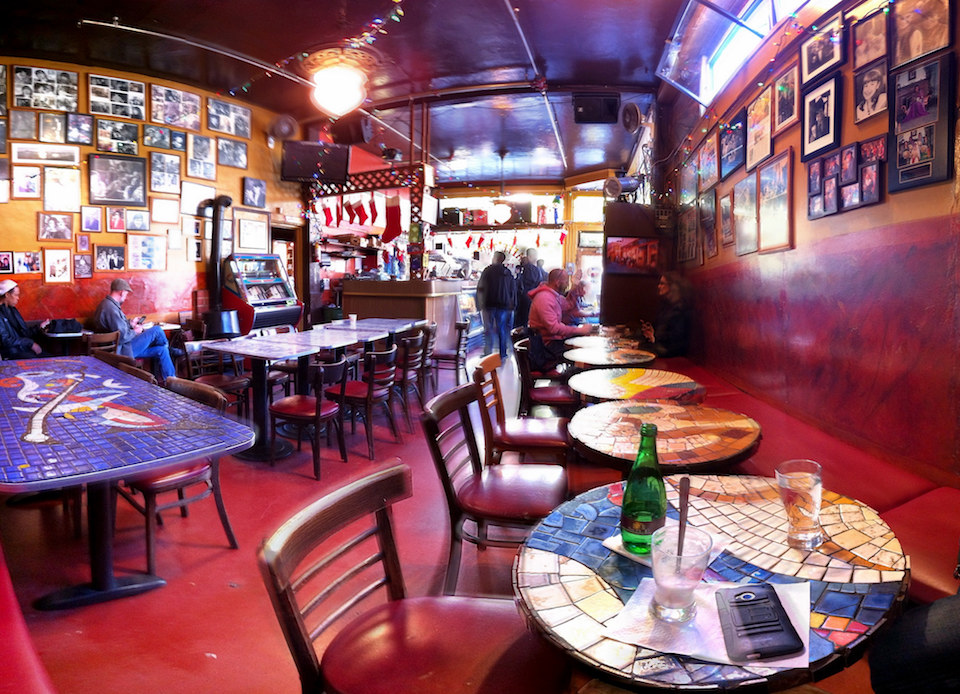 The countersuit alleges that in his former role, Giotta "held the proverbial keys to the kingdom with access to CTI's and CTSC's bank accounts and credit cards," and treated these resources "as his personal 'piggy bank,'" by charging expenses "for personal gain" and behaving "in ways that were not in the best interest of CTI, CTSC, or its shareholders."
The respondents name breach of fiduciary duty, conversion of property, breach of duty of loyalty, negligence, intentional misrepresentation and negligent misrepresentation among Fabio Giotta's alleged offenses.
The countersuit claims that even though CTI's bylaws changed in 2015 to prevent its president from spending $5,000 or more on his own, Giotta continued to spend in excess of what he was allowed, kept poor receipts and circumvented the new guidelines to obtain funds for personal use. 
The alleged improper expenditures include a lease for a "company car"—a 2017 Dodge pickup with a sticker price of $51,920—despite the fact that no other employee or board member has ever owned a company car, and that Giotta did not allow other employees to drive the 2014 Dodge Challenger he had leased as a "company car" prior to the truck.
According to the plaintiffs, these expenditures continued as of August 22.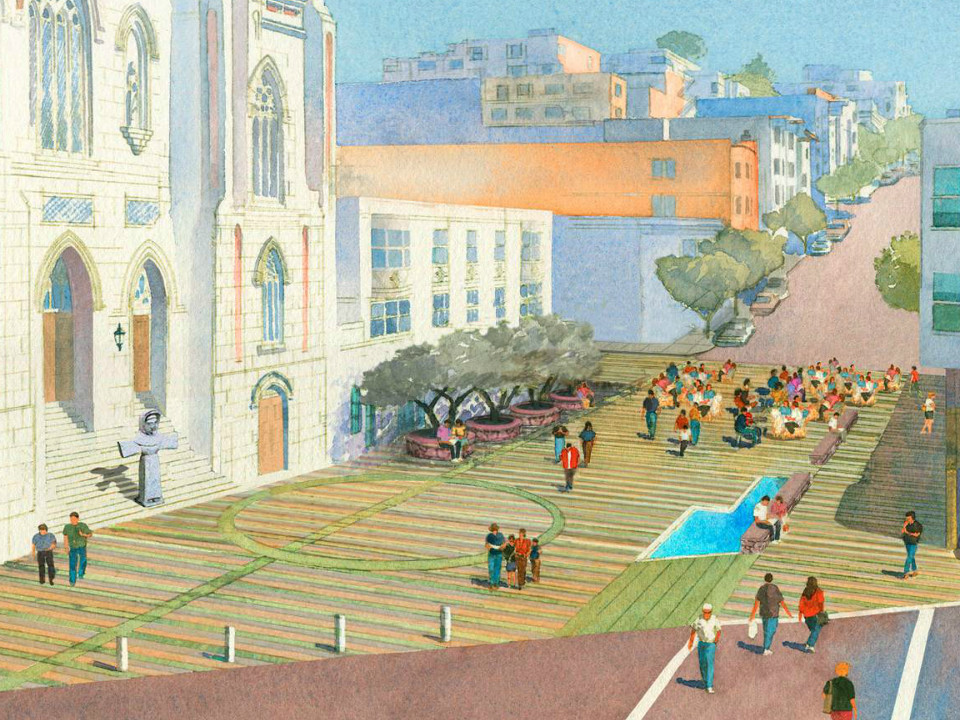 The countersuit also addresses Giotta's claims that Piazza St. Francis/The Poet's Plaza—a project proposed by poet Lawrence Ferlinghetti and former Supervisor Angela Alioto, is supported by CTI.
If built, the piazza would permanently close Vallejo Street in front of Caffè Trieste, a move opposed by two prominent local neighborhood associations, but backed by the Knights of St. Francis of Assisi, an organization founded by Alioto, as well as some North Beach residents and businesses.
Neighbors and businesses opposed to the project say it will have a negative impact on street safety and local business.
[Editor's note: the author is Vice President of Telegraph Hill Dwellers, one of the groups opposed to the piazza.]
The piazza was originally supported by CTI when Giotta was its president, but according to the countersuit, that support has been rescinded. In his original lawsuit, Giotta complains that Zoubi attended a neighborhood meeting in opposition to the project, citing this as evidence of CTI's alleged wrongdoings. 
However, according to the countersuit, Zoubi, "consistent with the views of Defendant's majority shareholders, continues to oppose the Piazza." 
Beyond the countersuit, Zoubi et al's response to the original lawsuit conclude in multiple "affirmative defenses," including allegations of insufficient facts; statutes of limitations; shareholder majority rule; denial of fraud on the part of the defendants; and false claims of loss or damages.
The response—a document separate from the countersuit—also maintains that Giotta is prevented from asserting his lawsuit under several legal doctrines, including equitable estoppel and the "unclean hands" doctrine, which would prevent him from bringing action against his family on the grounds that he himself is allegedly guilty of wrongdoing.
We spoke with both parties' attorneys regarding the response and countersuit. John Scarpino, representing Fabio Giotta, began by saying, "my client is not interested in dissolution."
However, the Caffè's involuntary dissolution is listed first in his client's 6-item prayer for relief.
Scarpino said the claims in the countersuit lacked merit. "Everything they say they said they knew a long time ago," he said. "If they had any substance, they'd not have elected him to either corporation."
CTI/Zoubi attorney Denis Kenny said, "the case speaks for itself, as do the by-laws of this historic corporation."
Describing his clients as "pillars of the community," Kenny predicted that the countersuit "will prevail because it's the right thing to do."