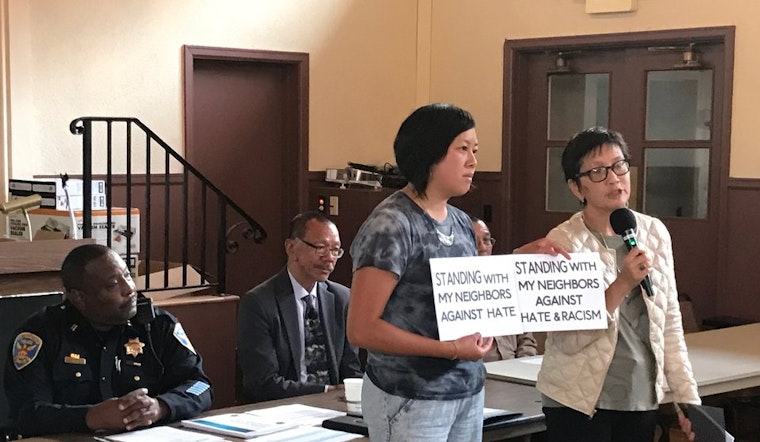 Published on September 22, 2017
Earlier this year, an Asian-American family in Forest Knolls received threatening letters from an anonymous sender over a Black Lives Matter poster.
Now, local officials are recognizing them for "standing up to hate."
At a community meeting on Monday night, District 7 Supervisor Norman Yee, who represents the neighborhood, and Captain John Sanford of SFPD's Park Station, honored the family for their work, to applause from those in attendance. 
The Tamayo-Lee family has also received an outpouring of support from neighbors who have sent messages and posted their own signs in solidarity. 
"When I first heard about the incident, I was disturbed that this could even take place in San Francisco," Yee told Hoodline in an email. "And when I found out it was in my own district, I wanted to send a strong message that hate will not be tolerated in our neighborhoods."
"I met with the Tamayo-Lee family and was inspired to honor them because it took courage to take a stand and to come forward," Yee continued. "They wanted to ensure that other residents could feel safe in their own homes regardless of their political beliefs." 
Debbie Lee has lived at her Forest Knolls home since 1993, along with husband Bill Tamayo and daughter Celi Tamayo-Lee. All three are San Francisco natives.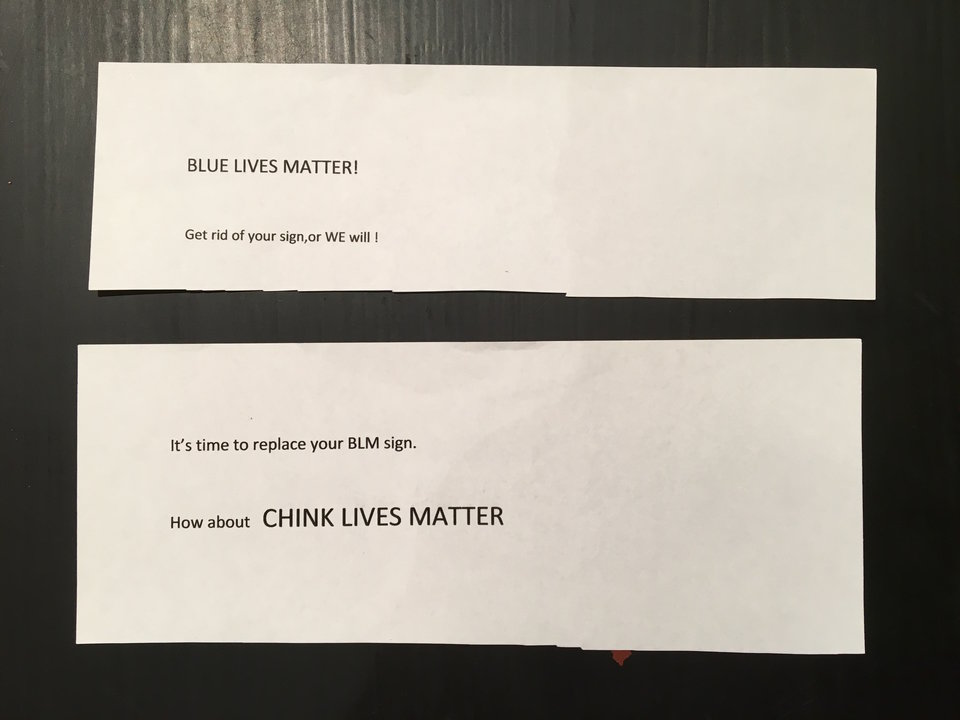 For more than two years, the sign never attracted any unwanted attention, Lee said.
But in mid-July, the family received a note with the message, "BLUE LIVES MATTER! Get rid of your sign, or WE will!" 

Then, a few weeks later, the family received another note postmarked August 14th, sent through the mail.
This time, it stated, "It's time to replace your BLM sign. How about CHINK LIVES MATTER." 
"We surmise that the notes were from someone who passes by our house on a regular basis and is aware that we are of Asian descent," Lee explained. 
"I'm so sorry to hear you've been targeted by what I hope is one maladjusted human in our community," wrote one neighbor in a letter that was shared with Hoodline. "The rest of us agree that Black lives matter. And I appreciate you letting us all know so we can actively combat this racist outburst."
The Lee-Tamayo family isn't letting the threatening notes faze them. Instead, they have put up a new sign that says, "Standing with my neighbors against hate and racism." 
Their neighbors have also put up the signs to support the family.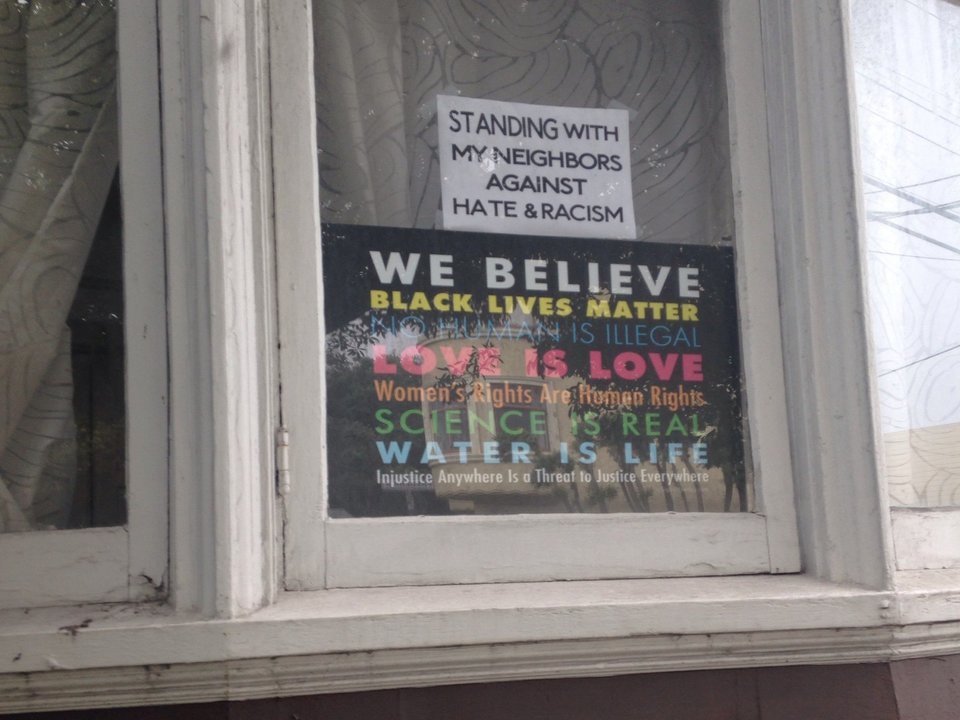 "Please be assured that the one person who wrote the letters does not represent others in Forest Knolls," another neighbor said. "I have the utmost respect for anyone who devotes their lives to serving others, like you have—with your important work."
Lee works as senior vice president for Futures Without Violence, and Tamayo is district director for the U.S. Equal Employment Opportunity Commission.
"We are facing a tumultuous time in our nation," Yee told Hoodline, "and it is critical that we encourage neighbors to support each other and to ensure that our freedom to express—especially messages of inclusion—is protected and upheld. This is what San Franciscans value."