After closing in 2015 and moving to Berkeley, Jeffrey's Toys is returning to San Francisco. The toy store is reopening at 45 Kearny St. (and Maiden Lane)—formerly home to the Asian Arts Center—in the Financial District. 
A sign on the storefront indicates that it will start serving customers on October 1st. We reached out to owner Mark Luhn for more details, but he declined to go on the record until the new shop opened.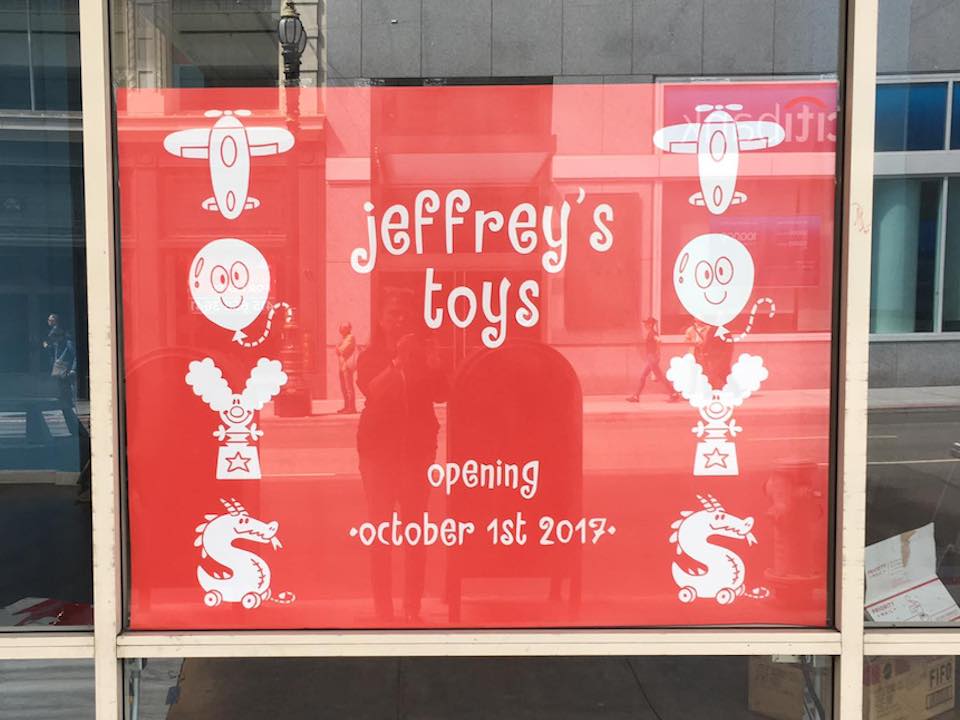 The original toy store was located at 685 Market St. (and 3rd), and according to KPIX, it was reportedly the inspiration behind the Pixar film "Toy Story." (Luhn's son Matthew was one of the Pixar storytellers behind the Toy Story trilogy.) The store was also considered the first American store to carry Legos. 
The new location is a block away from its former home. Jeffrey's 4th Street location in Berkeley—which opened in October 2015 after the original store closed—will remain open.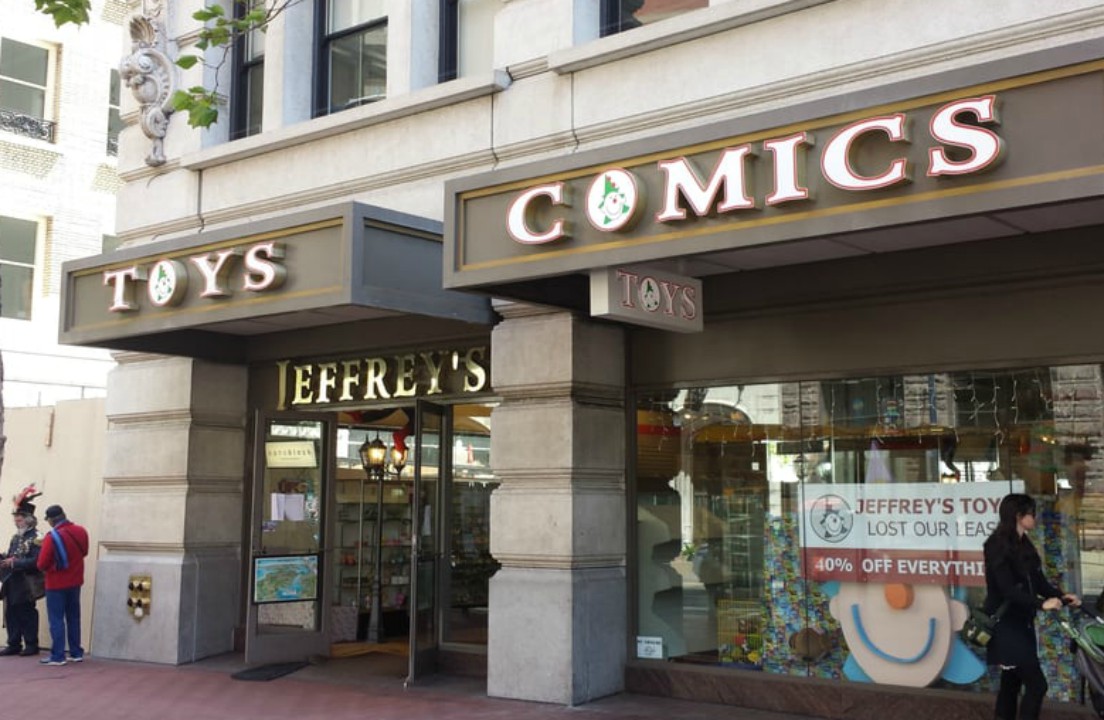 Despite the popularity and financial success of the original location, Luhn couldn't keep up with a substantial rent hike—reportedly to $40,000 per month—and closed the shop after 45 years in business. 
Its former Market Street spot remains vacant. According to a Loopnet listing, owner Brookfield Office Properties hopes to move a restaurant into the 5,321-square-foot space. 
Jeffrey's Toys reopens amidst a difficult time for toy stores. Earlier this month, Toys 'R' Us declared bankruptcy due to both its debt loads and competition from online retailers. 
Thanks to Hoodline tipster Albertino M.