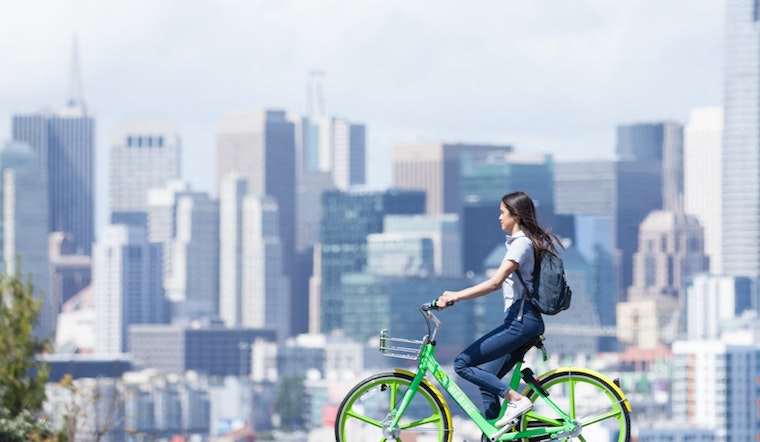 Published on September 07, 2017
Joining Ford GoBike and Jump, another company plans to enter the San Francisco market; based in San Mateo, LimeBike aims to bring dockless bike rentals to the city. 
The company—backed by venture capital firm Andreesen Horowitz—does not yet have a launch date and is still working on the permit process put in place after locals found bikes from Bluegogo, a Chinese company, reportedly dumped on city streets. 
"We're in active discussion with the city, submitting the permits," CEO Toby Sun said in a telephone interview. "We'll launch as soon as the city is ready to issue the permit to us." 
SFMTA spokesperson Ben Jose confirmed LimeBike's application and said that it was under review.
"The SFMTA is committed to working with interested stationless bike share companies to see if there is a model that works for them and works for the city," he told us.
"Our new permit program enables responsible companies to propose ways to offer stationless bike share in San Francisco in a way that serves the public interest by getting as many people as possible safely on bikes."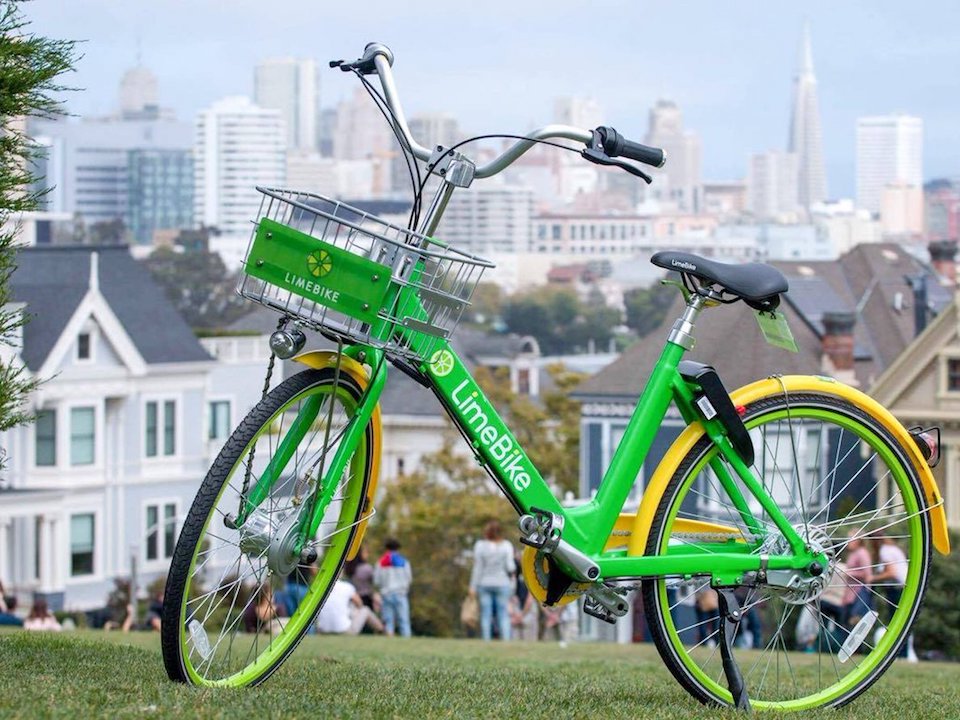 Once the permits are in place, Sun said he hopes to launch LimeBike in areas popular with tourists and downtown. The company is also targeting areas not currently served by Ford GoBike, particularly in low-income communities and in western and southern neighborhoods.  

"Bikes should be available to everyone," he said. "We want the barrier to entry to be low."
He told us that while he thought that Ford GoBike and Citibike (in New York) "did a great job pioneering the market," LimeBike hoped to differentiate itself from other companies through accessibility and affordability, as well as its dockless operations. 
The company plans to offer the dockless bikes at $1 for every 30-minute ride, and will not require a deposit or security fee. Frequent riders also have the option for a monthly plan at $29.95 for 100 rides. Students who register with a .edu email address will also be able to ride at 50 percent off, with rides starting at 50 cents. 
Riders unlock the bikes through the LimeBike app and are encouraged to park the bikes at existing bike racks.
The bikes are also equipped with anti-theft devices, including a siren in the GPS-equipped vehicles. Sun also noted that if the lock is locked and then moved for over 10 yards, an alarm will go off and say, "Please unlock me to ride! Otherwise, I'll call the police." 
Originally from Tianjin, China, Sun said LimeBike was inspired by the popularity of bike rental companies in both Europe and Asia. 
However, companies in China have also recently come under fire; despite their popularity, vandalism and theft have plagued the companies, similar to issues here in San Francisco and Oakland. 
Every bike in the @FordGoBike stand at 17th & Dolores was flat. Both tires. Plus graffiti. This corner has mini crime wave going on. @SFPD pic.twitter.com/IIRrPzpgtQ

— John Entwistle (@marijuanadotorg) August 6, 2017
Sun said the backlash "was pretty unfortunate" and connected it to how some residents were upset with how bike docks often replaced street parking spaces. 
He also said that LimeBike's experience in other cities, including South San Francisco, had made a city-friendly and community-supported approach critical for success. 
"We've seen vandalism decline with education," he noted. "Consumers help us self-police—if riders see vandalism, they will tell us and tell their friends to not do that. They'll tell people that this is being provided by the city. Having community support is very important." 

"[Vandalism] won't go to zero," he continued, "but if it's manageable, it's fine. The advantages outweigh the costs."