Mattress and bedding startup Casper has opened its first brick-and-mortar outpost, a pop-up in the former American Apparel at 2174 Union St. (between Webster and Fillmore) in the Marina. 
While some retail chains have been going bankrupt lately due to online competition, this internet-based company is trying the opposite approach.
It bills the new spot as the "The Casper Wake-Up," a pop-up store "inspired by the feeling of waking up well-rested and refreshed—complete with the smell of fresh coffee and sounds of birds chirping."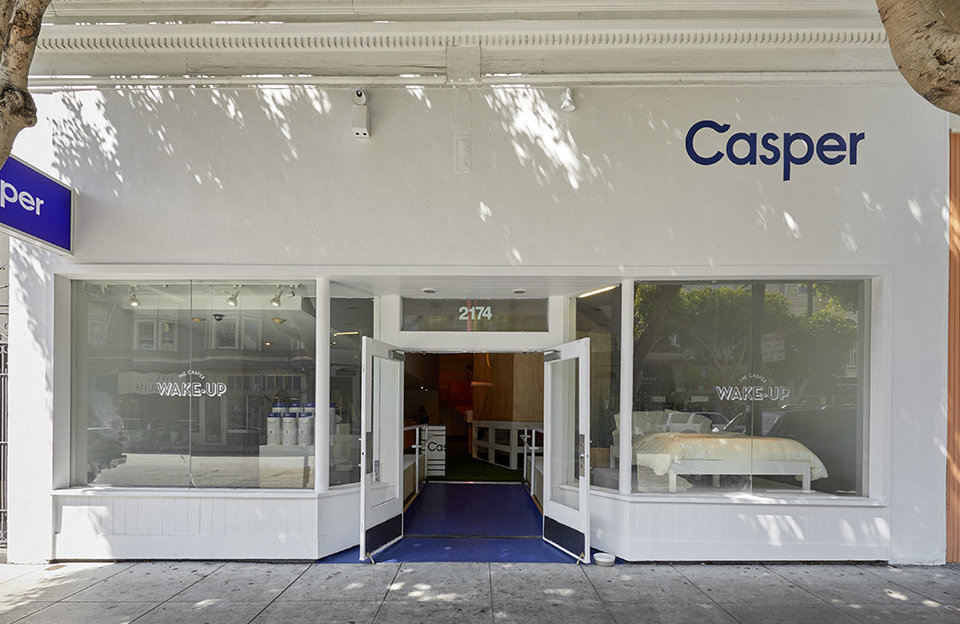 The temporary store is meant to be an experience for customers, where they can shop Casper's full line of sleep products, speak to a "snooze specialist," or book an appointment to test out one of four "nap pods" designed to look like life-size birdhouses. 
A Casper representative told us that the San Francisco location has a unique twist; it will be the only pop-up with the birdhouse nap spaces and a design theme centered around "dawn."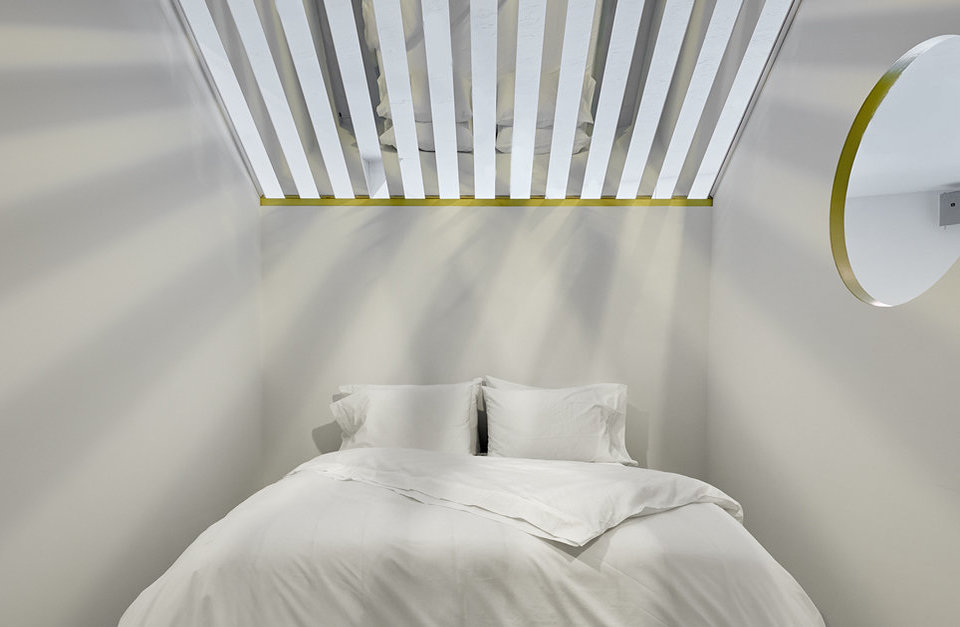 Casper's eponymous mattress debuted in 2014. Since then, the company has expanded to include a full line of mattresses, pillows, bedsheets, duvets, bed frames and even dog mattresses, created in-house by a team of engineers, researches and scientists.
While the space is slated to operate through February—and there are no confirmed plans for maintaining a permanent retail presence in the city—Casper is currently working to open over 15 other pop-ups in cities like New York, Los Angeles, and Chicago.

The Casper Wake-Up is open Monday–Saturday, 11am–7pm, and Sundays, 11am–6pm.