A group of parents is raising the alarm after early suggestions for a new and improved Panhandle Playground—a $3.2 million, two-year project—were revealed earlier this year to lack any sand elements.
Via a website, a petition to Rec & Parks manager Phil Ginsburg, and an Instagram account, these parents are rallying support to make sure sand is included in the playground's next incarnation.
As the petition, which in two days has already received more than 360 signatures, states:
"Sand enables children to touch, to feel, to create, to invent, to experiment, and to make meaning every day, on their own terms and with their own agenda.  Sand play epitomizes child-led learning and enables representative play, cooperative play, and solitary play."
Connie Chan, spokesperson for Rec & Parks, commented indirectly on the presence of sand elements in current models for the Panhandle Playground. Out of the city's 137 play areas for children, 58 percent contain sand play elements, she said.
"With all our park renovations, the Department engages in a design planning process ... and sand is often discussed as part of a design element."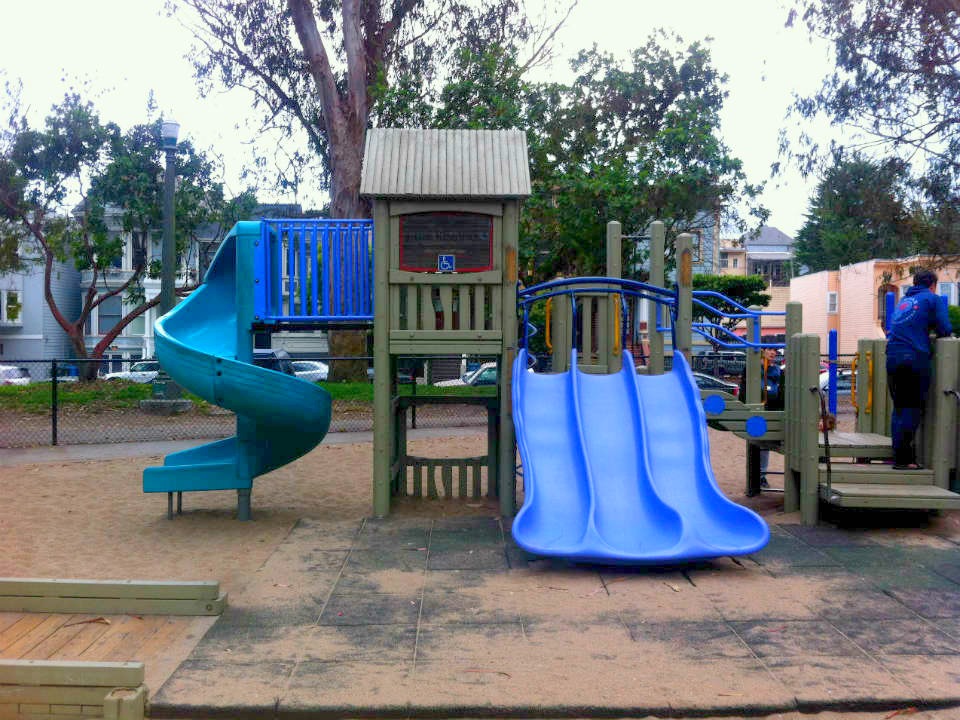 Still, removing sand from the Panhandle squares with recently announced plans that Rec and Parks is shifting away from sand elements due to maintenance costs and safety concerns.

Parent James Sword, one of the petition's backers, said that after this May's first community meeting on the project, someone at the Recreation and Parks Department told him explicitly that there wouldn't be any sand in the new playground.
The parents currently organizing the pro-sand campaign decided to "let us get to the root of the policy," he said, by addressing the city's concerns.
"We get it," Sword said, "and we don't expect anything like the sand at the Panhandle now. We're just asking for a sand element. Sand meets pretty much every criteria that Rec and Park is pushing for in play, in one element. It's great for kids who have autism, it can be used by kids who are in wheelchairs. It's an unending play option."
@RecParkSF @momenyl @SFParksAlliance @FreeRangeKids hottest day of the year, you rather have your kid sit on rubber or sand? #saveoursandsf

— James (@SandDadSF) September 1, 2017
Sword said he thought the city's decision had less to do with safety concerns and more to do with cost management.
"The MO of Rec and Park, and hence the Parks Alliance, is they raise money to build shiny things but they have no plans to maintain them," Sword said. "We feel that a lack of planning is getting in the way of benefitting children. 
Though the online survey for comment closed earlier this month, Rec & Parks will host a community meeting (the project's second-to-last) to continue discussion on Thursday, October 19 at the Park Branch Library from 6-7:30PM. This meeting will be another opportunity for community feedback on design possibilities.
The final meeting, slated for some time in November, has not yet been scheduled.
Chan said, "A conceptual design plan will not be finalized until at the end of the community outreach and design process," following the next two community meetings.