Rents are skyrocketing all around her, yet Teena Johnson is hopeful that she'll be able to retain Catered To You, her Uptown sandwich shop at the corner of Telegraph Avenue and 17th Street.
A former postal worker, Johnson, 63, said she dreamed of owning her own business all of her life. Nine years ago, she called her shot.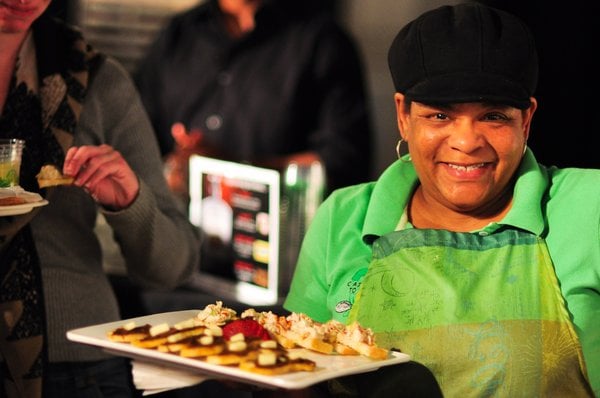 "I wanted it small," Johnson told Hoodline as she worked at her stove, preparing to serve a lunch crowd. "I didn't have a lot of money and my credit was bad. I wanted it to manage it myself and I didn't want it to be far from home."
Johnson, who lives near the Grand Lake Theater, said she took a small business course in the neighborhood before she opened, and noticed the Telegraph storefront, then a Caribbean restaurant, "was never open."
One day, a sign appeared in the window indicating the spot was available.
"I called the landlord and we met," Johnson said, adding that when she first saw the cluttered interior, she was reminded of the reality TV series Hoarders. 

"But I liked the size," she said, and "immediately starting picturing what I could do with it." A loan from the City of Oakland, which she has since paid off, helped her get started.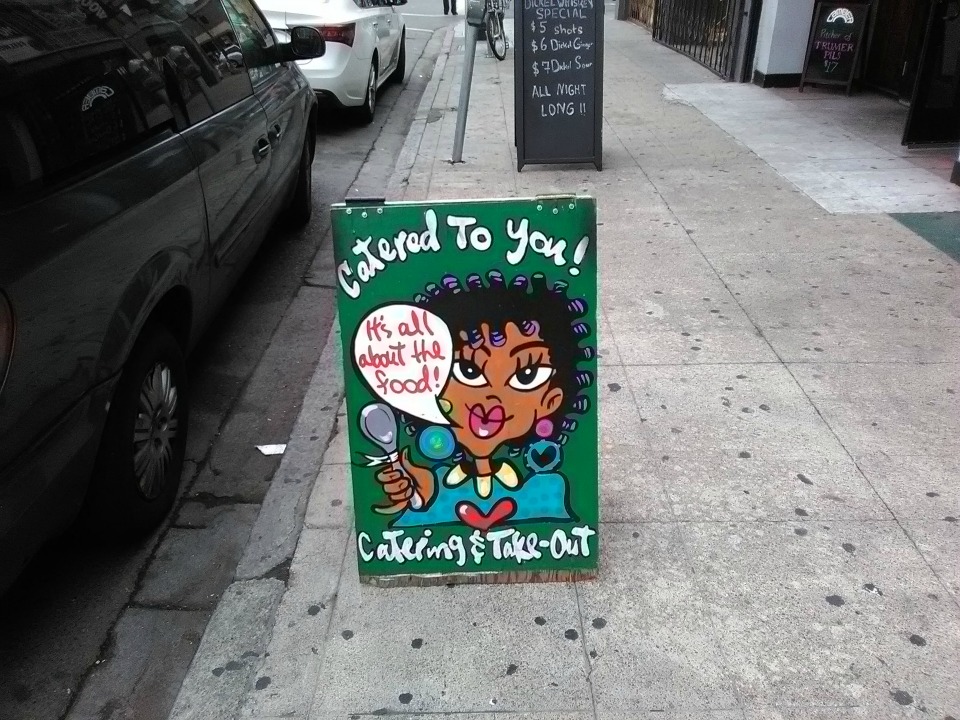 When Catered To You first opened, the Great Recession cut deeply into her new business, but eventually things picked up, and the shop now has a loyal customer base. With just two small tables, most diners get take-out only.
A few months ago, Oakland filmmaker Tony Nguyen screened Fresh Frozen, a short film about Johnson and her shop, at the Oakland Shorties Film Festival. 
"Teena makes the best fish sandwich in Oakland, period," Nguyen said. "She's an asset to the community, but I worry for her and other mom-and pop-places struggling to stay afloat and pay the higher rents in Oakland."
Johnson said she's apprehensive about the fact that her lease ends in February.
"My rent has gone up in the 9 years I've been here," Johnson said. "But it's not been astronomical, so I can still afford to be here. As long as the rent doesn't double or triple, then I can stay."

She said she has a good relationship with her landlord, "but he has a wife, kids and an attorney whispering in his ear."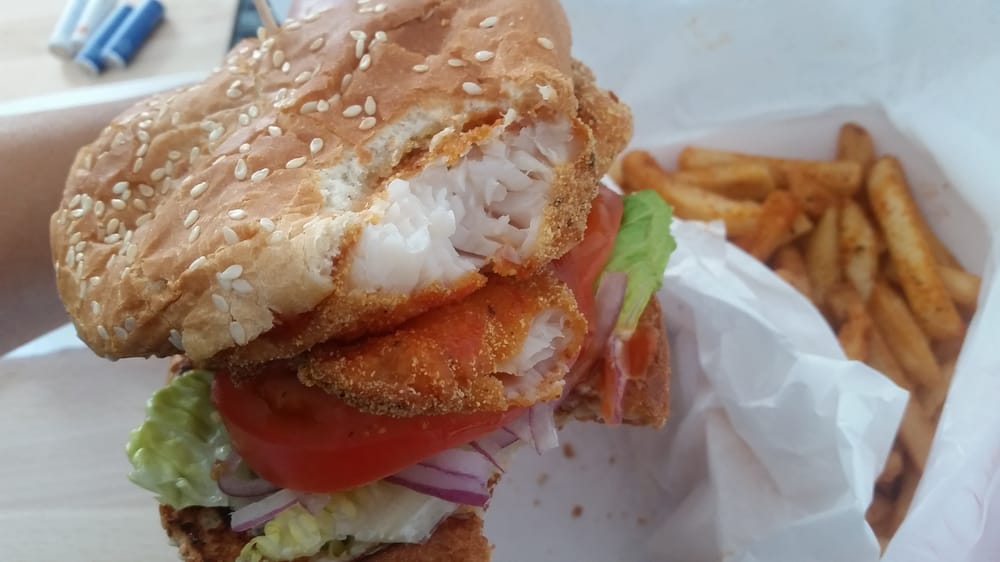 "Minority- and women-owned businesses are important to the community," said Lovell, a customer who declined to give his last name. "The students who come here are respectful—they see Mama T as someone they can look up to."
"We have to preserve these kinds of shops," added Ginger, another customer. "I've seen Oakland grow from nothing to something. What I feel bad about is the rising of the rents. So many businesses have been forced out."
Regardless of what happens in February, Johnson said she's determined to remain in business.
"If he doubles the rent, I'll look for a new location," she said. "I'm not going to work for the landlord."
Catered to You is located at 1711 Telegraph Ave. and is open Tuesday–Thursday 11–4:30, Friday 11–11, and Saturday 6pm–midnight. Closed Sunday and Monday.