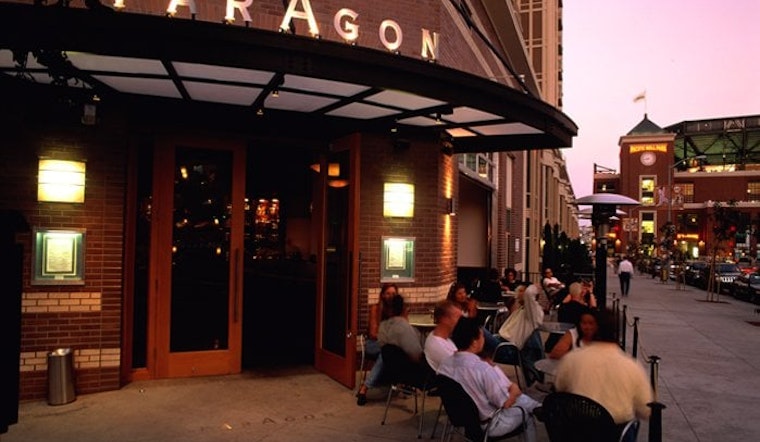 Published on October 18, 2017
SoMa's Paragon has closed its doors after 24 years in business, 17 of those spent on 2nd Street. The shuttered eatery joins LuLu and AQ on a growing list of neighborhood restaurants that have gone dark this year.
Paragon announced the news on its website:
Thank you for your patronage over the years! We have decided to close our doors effective Friday, October 13, 2017. It has been our pleasure to serve and be a part of the vibrant fabric of SOMA and the city of San Francisco. We truly appreciate your support. 
Paragon opened in 1991 in the Marina, where it operated as a combination bar/restaurant/nightclub for seven years before closing to refocus on food and relocating to 701 2nd Street, where it debuted in 2000.
The Y2K incarnation, described in an early Chronicle review as "hip and urban and hard-wired from the cerebellum straight into the dot-com future," became a popular option for cocktails and American fare in a brasserie-style atmosphere, all within view of the ballpark.
Paragon is owned by Moana Restaurant Group, which runs a host of other restaurants in the Bay Area, as well as a Portland outpost of Paragon which remains open in the Pearl District. 
There's no word yet on what might be headed to the newly vacant space.