For Beau Beausoleil, running a used book store is a dream job, somewhere between being an archivist and a bartender. Unfortunately, it just doesn't bring in much money. 

In its 15 years at 345 Judah St., the varied selection of Beausoleil's shop, the Great Overland Book Company, attracted loyal customers of multiple generations, but never drew enough attention to make the store a financial hit.
In February, Beausoleil began to hunt for prospective buyers but, after eight months on the market, the store will close for good at the end of November.

One reason might be Beausoleil's pitch to prospective buyers: "This isn't an investment opportunity, it's a pathway through life."

"We found plenty of good people, we just didn't find anyone with money," Beausoleil said. "They were always teachers and artists and passionate readers and poets."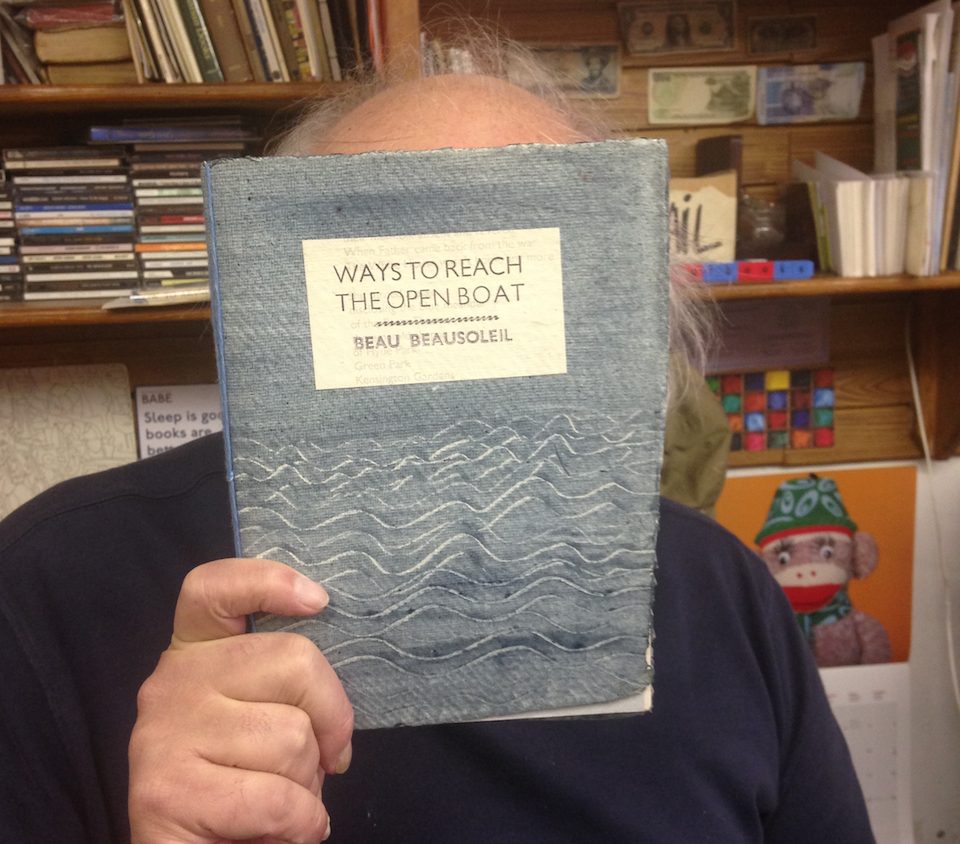 Seated behind the checkout desk on Tuesday, Beausoleil told Hoodline that the sale of his stock –– 20 percent off most sections and 50 percent off vintage newspapers –– has been painful.
"I've come to describe our sale as a self-autopsy, of wanting to sell the stock but watching the stock dwindle as the sale goes on," Beausoleil said. "It just hurts."
When buying books, Beausoleil favored rarities over general interest titles that might sell more quickly.

"I would rather have a book on 17th Century French thimble makers and how that shows some aspect of the revolution in France than have a big glossy book on needlework and thimbles," Beausoleil said. "I want the particulars as opposed to the big, general coffee table books."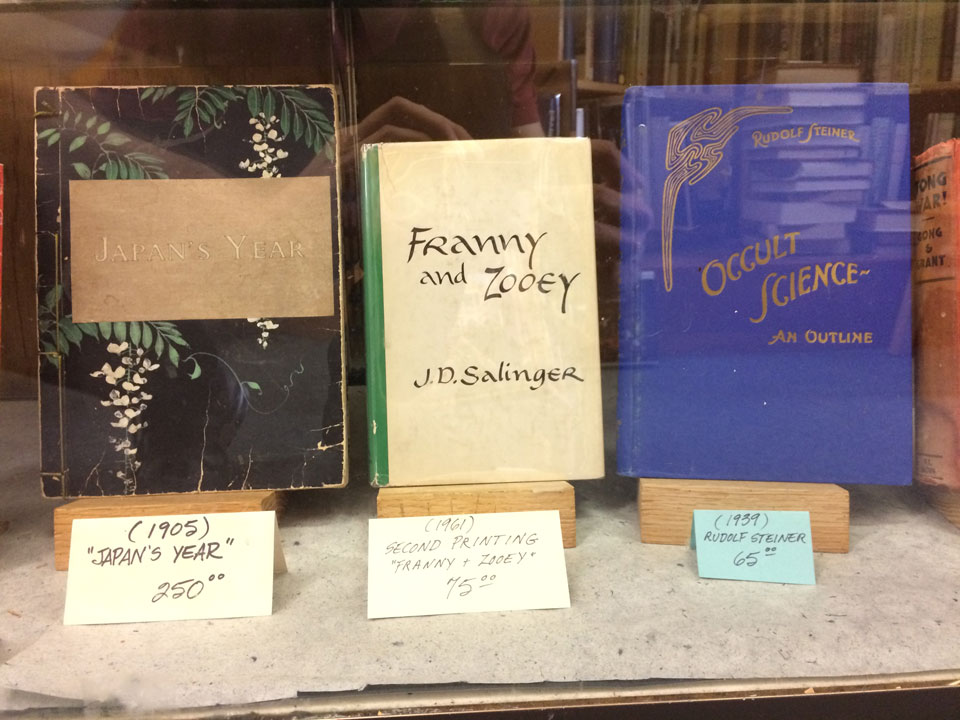 A varied stock also offers a bookseller the chance to hear personal stories from customers.

"Really good booksellers are basically dry bartenders," Beausoleil said. "They listen to every story under the sun."
Sometimes, in the middle of a stack of books, Beausoleil would find a telling purchase. 

"Why this book on Swedish cooking?" Beausoleil might ask a customer.
"Well, it turns out their great grandmother was from Sweden and then, as you keep talking, she's telling you how her great-grandmother survived a torpedoing of a ship in World War II and she was able to save her recipes when she got in her life boat."
Beausoleil isn't sailing into a steady retirement. Selling the store was a big part of his financial plan.
"I have enough money to sit the garden for about a year," Beausoleil said. "After that, I'll be selling books and vintage newspapers online."
Despite his store's final chapter, Beausoleil is still passionate about his profession and believes stores like his help to preserve the work of past generations. 
"To find really interesting books and know that one day someone will walk into your store and go, 'I can't believe you have this!' You can't help, as a good book seller, but to share in that happiness," Beausoleil said.
"I mean, is this a good life, or what? You don't make any money, but it's such a good life."
In the coming month, Beausoleil plans to sell all of his book shelves and as many of his books as possible. The remaining books will be donated to local nonprofits interested in sharing the books. 
To contact Beausoleil, drop by the store or call 415-664-0126.