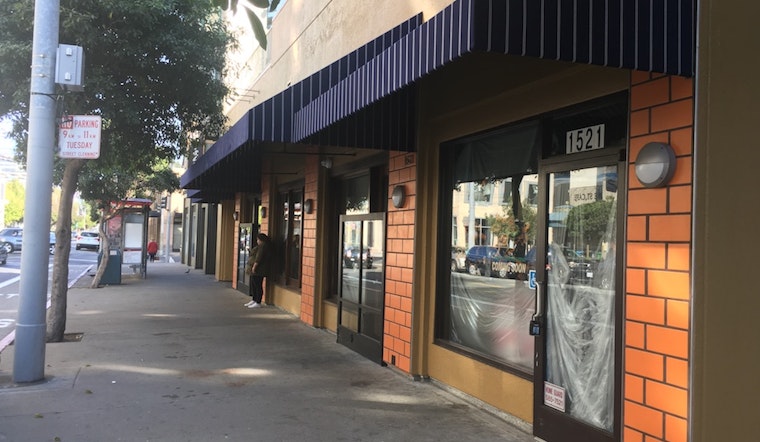 Published on October 17, 2017
Workers are breathing new life into 1521 Eddy St. (at Fillmore), the former home of Gussie's Chicken and Waffles, which went dark in November 2014. A new tenant, Fillmore Social Club, is renovating the space so it can open at the end of this month with a mix of Korean and American fare.
In an interview with East Bay Express, Gussies' proprietor Michele Wilson said the closure was due to maintenance problems that cropped up after a kitchen flood, which could explain the extended vacancy. (Interestingly, a referral form for a new health permit indicates that the space was only vacant for 9 months.)
Besides new awnings and a fresh coat of paint, the new owners have repainted and retiled the interior, refinished the floors, and installed a new, ADA-compliant ramp.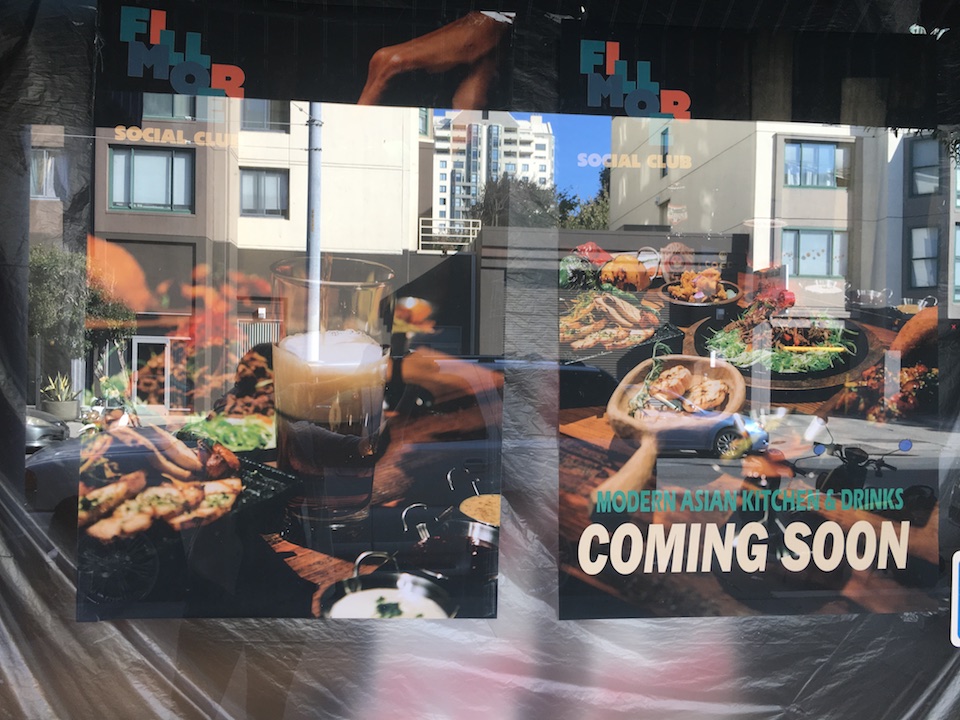 A sign in the window announces "modern Asian kitchen & drinks coming soon," and according to tipster extraordinaire Al M., the space is on track to open at the end of the month.
Al said the menu will serve Korean food from Monday to Thursday, and American cuisine from Friday to Sunday, "with special emphasis on soju drinks."
Paperwork on file with the Department of Health indicates that Fillmore Social Club will be open every day from 10am to 3pm, and again from 5pm to 11pm.
Thanks as always to tipster Albertino M.! Have you seen a new restaurant? Text your tips and a photo to 415-200-3233 or email [email protected], and we'll see what we can find out.