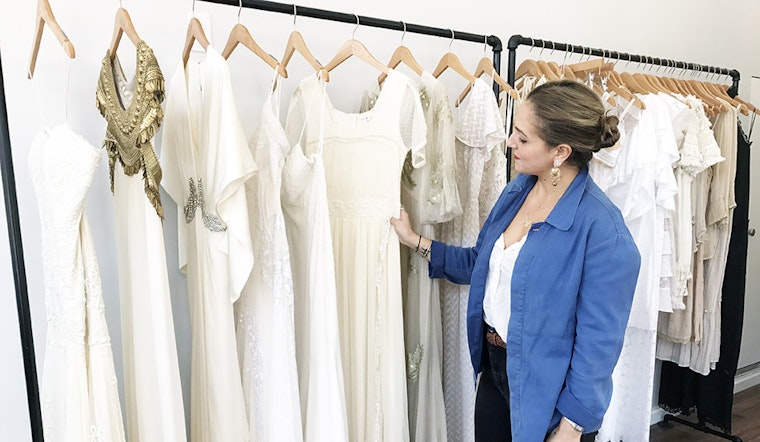 Published on October 20, 2017
Last month, Samira Araghi opened her bridal boutique WildBride in the former World Wide Opportunities on Organic Farms space at 654 Fillmore St. (and Hayes).
Araghi moved to San Francisco three years ago and found the space on Craigslist after a yearlong search. She said it's a perfect fit, as she also lives nearby.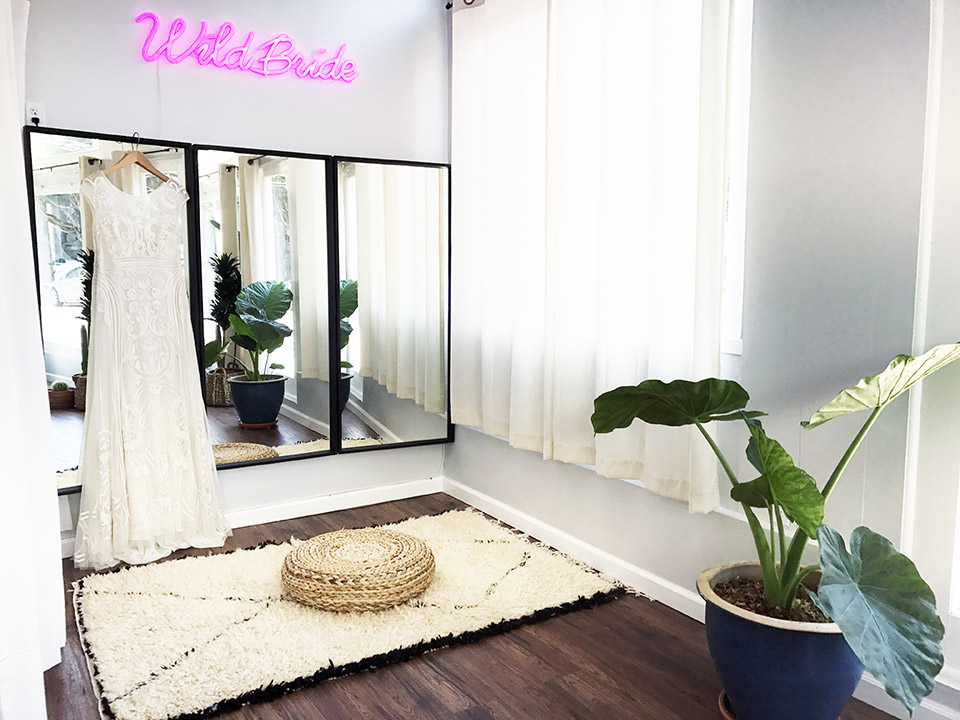 "For the bride and age group I am targeting, this is a great area," she said when we visited her at the store. "I just love Hayes Valley."
After waiting for the Planning Department to approve a change of use from commercial to retail, she was ready to move in her furniture. "It took [city officials] some time, but I managed to power through it and get it done within a month," Araghi said.
Brides-to-be can book an appointment online to choose a dress. Araghi recommends that brides start shopping for made-to-order gowns around six to nine months prior to their wedding day.
For those who don't want to wait that long, Araghi also carries a selection of ready-to-wear, as well as lingerie, swimwear, and other apparel.
"For your honeymoon, your rehearsal dinner, for bachelorette, or if you are getting married right away, a City Hall kind of quick wedding," she said.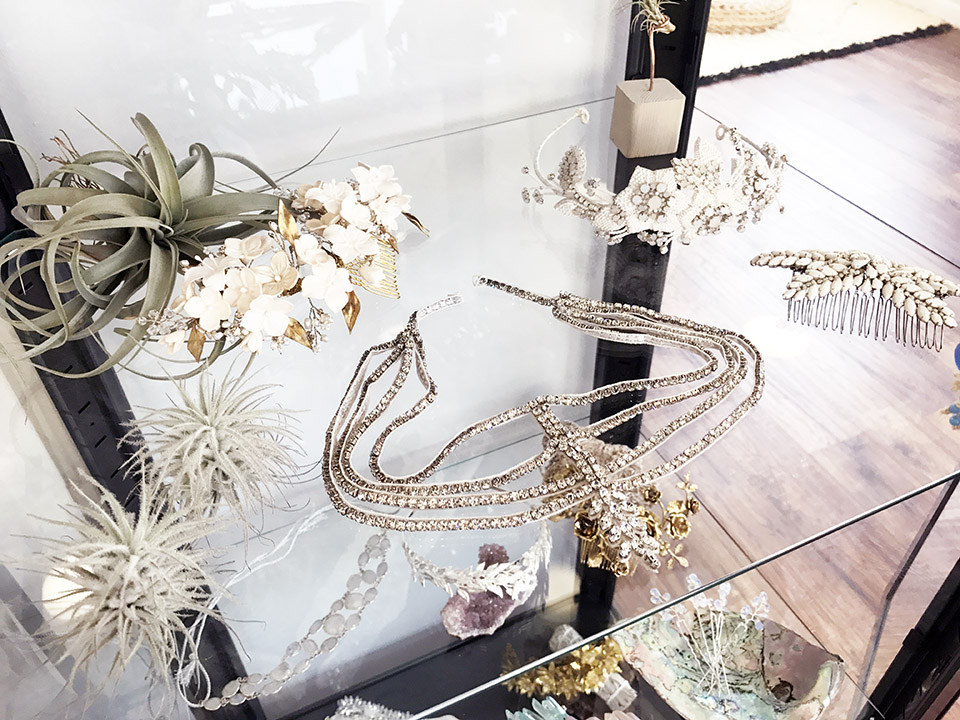 "What I like to do is really understand what the bride is looking for and to understand what her wedding is about," Araghi said, since it makes it easier to stay within a client's budget while providing a wide number of options.
A lot of customers aren't seeking a traditional wedding, she notes; simple,  small weddings that are more homey than extravagant are a common practice.

"The kind of wedding I'm catering to are a lot of outdoors, nature weddings—that's also where the name Wildbride comes from," Araghi said. Her clients get married at campgrounds or even during hikes. They travel to Half Moon Bay, North Bay, Berkeley or Yosemite to tie the knot.
"People here are a little bit more laid back in general," Araghi said.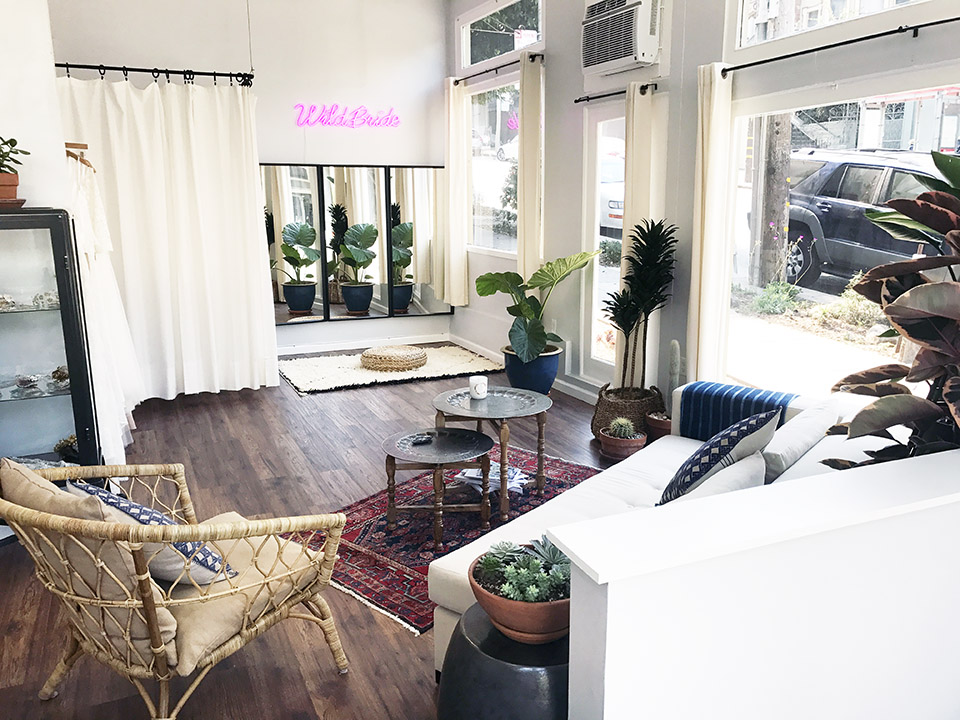 WildBride is her first store, but she's been working in the wedding industry for about four years.
"I have a lot of connections with planners, photographers, florists, caterers," she said. That's what's especially helpful for those who need referrals or are from out of town. "I like to help my brides," Araghi said.
Araghi plans to hold some trunk shows with new designers. "A full collection of a designer will then be in the store for a three-day-weekend or a weeks time," she explains.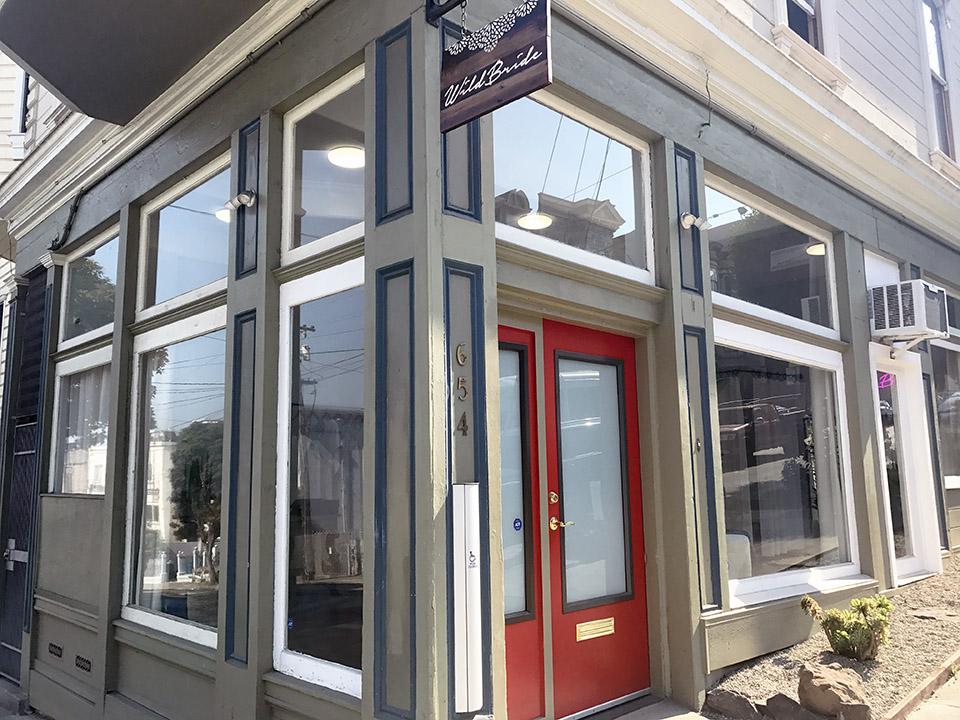 In the future, the former fashion designer also plans to partner with more interior people in order to help brides see how they can plan out their wedding, as many decide to rent furniture for their special day. "The one that I am working with right now is Kechmara Designs," Araghi explains.
She also wants to host a welcome party at the store for people in the industry, neighbors, as well as different businesses and potential brides.
WildBride (415-796-3886) is open by appointment.