The Arrivals, a New York-based direct-to-consumer outerwear company, has launched its first pop-up in the Mission.
Located at 886 Valencia St (at 20th St.)., the shop is one of three temporary stores the apparel firm is currently operating; two more are serving New York City and Los Angeles.
According to Jeffrey Johnson, the fashion brand's co-founder and creative director, The Arrivals launched in 2014.
"It was this idea of being able to develop and provide really high quality outerwear at a reasonable price point, and at the same time, pulling some of my roots from architecture," said Johnson.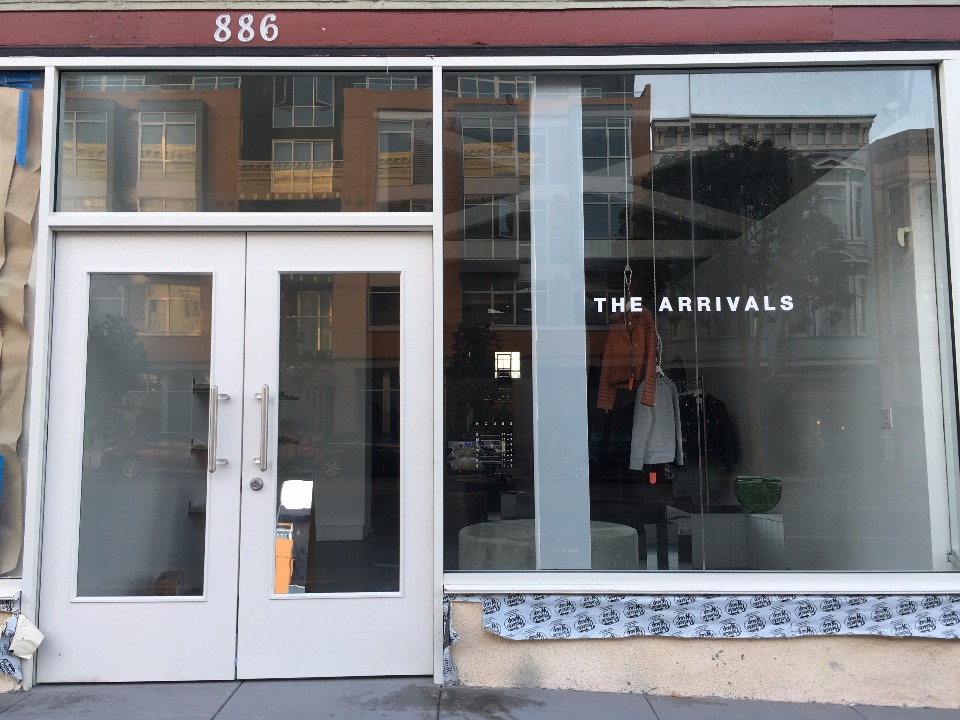 As a former architect who worked in the Netherlands and in New York for several years, he said he wanted to bring form and functionality to what he calls the "first layer of the human architecture."

Last year, The Arrivals opened its first temporary brick-and-mortar location in NYC's SoHo. What was intended to be a four-week stint turned into a five-month engagement. Following its success, Johnson and his colleagues decided to do three more for the fall/winter season, including one in the Bay Area.
Johnson said he and Jordan Stephney, the company's retail and partnership manager, spent a day searching San Francisco to find the right location.
"We started down on Market Street, then went over to the Fillmore, the Haight area, and the Mission was the last place we visited," said Johnson. "Jordan spearheaded the real estate reconnaissance and when we walked in, the space was beautiful with natural lights and large trusses."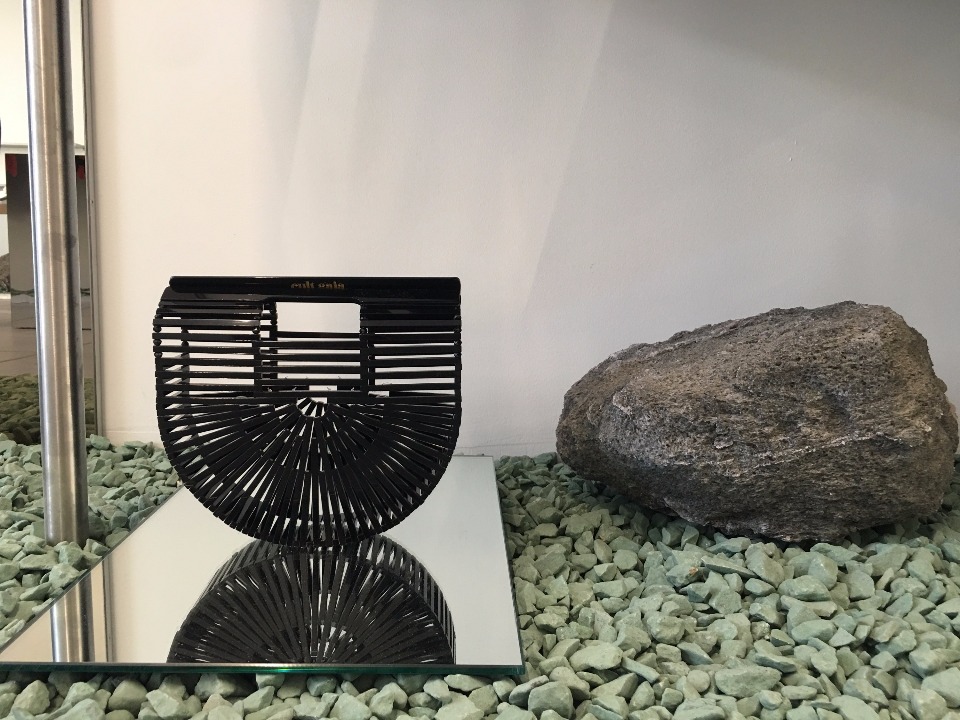 He said he's excited to be in the Mission because it draws shoppers from across the Bay Area.
"There are people that could shop at any of the larger, fast fashion or bigger brands, but they come here for this element of discovery," said Johnson. "Being in a neighborhood that represents curiosity and progressiveness was valuable for us, so yeah, we're super stoked to be on this street."  
The interior of the space reflects "this idea of expression and refinement while also being rough and edgy," said Johnson.
Customers will find a small sitting area near the entrance, followed by several racks of clothes and a small changing area in the back. Inventory includes men and women's leather jackets, wool coats, parkas, hats, gloves and other winter wardrobe accessories.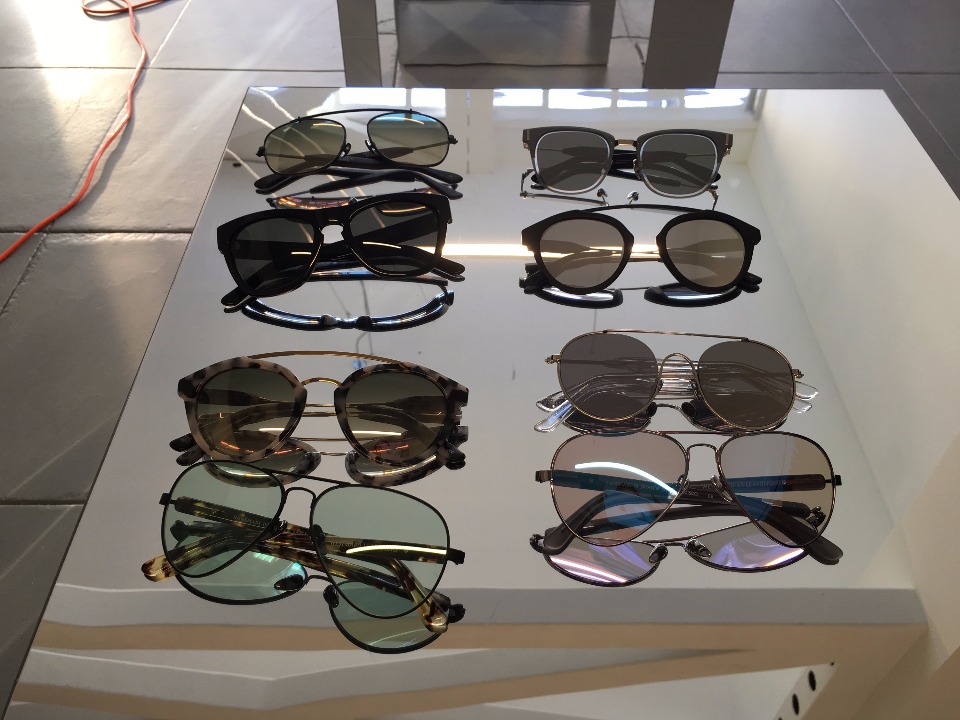 "There's this idea of when you put something on, you want to feel like you've been transformed," said Johnson. "At the same time, outerwear has to be performative, ventilated, versatile and keep you dry."

Accessories like hats, scarves and gloves will cost between $85–$145, while jackets, depending on the textile and fabric, will run anywhere from $295 to $1,195.
These price points may seem high, but Johnson said similar items at larger retail stores cost almost twice as much, because the wholesaler takes a cut of the profit.
Unlike bigger brands, The Arrivals only sells its products at its pop-up stores or online. A jacket that costs $800 at his store would be about $2,500 at any other retailer, said Johnson.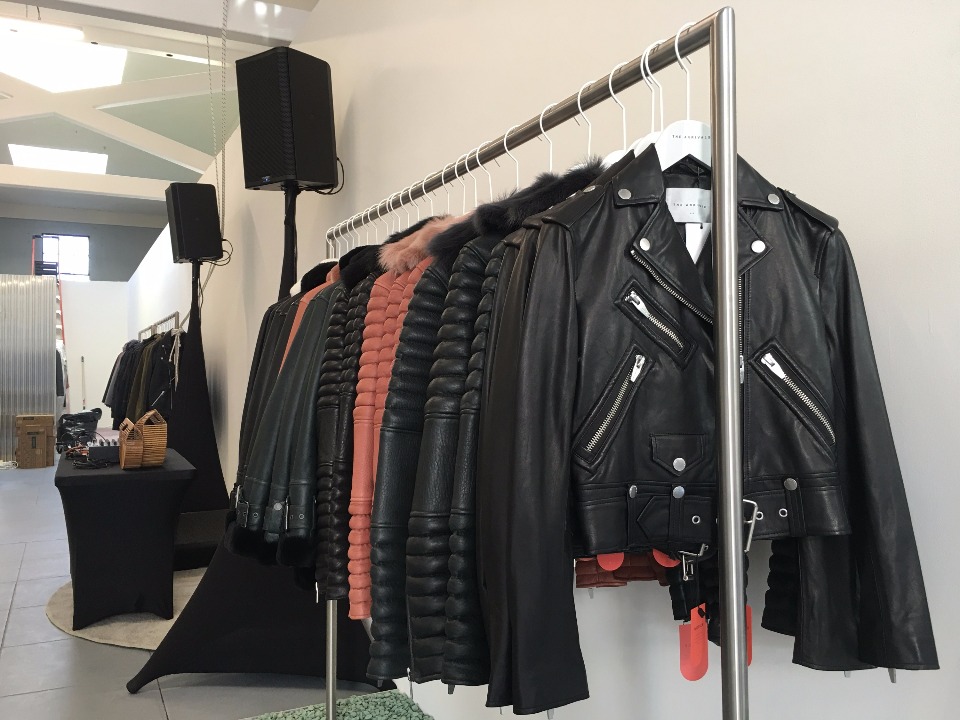 In addition, The Arrivals will sell items specific to San Francisco and customizes items with embroidery and monograms. Customers can follow along on its Instagram page to learn more. 
The Arrivals is open until December 28th. Shop hours are 11am to 6pm on Sunday and 11am to 7pm from Tuesday to Saturday.