In 2015, Bernal Heights resident Eliza Laffin announced plans to open Red Apron Pizza on the corner of Folsom and Bessie at the western end of Precita Park.
She knew opening the shop would be tough, but owning a pizzeria was a lifelong dream, which solidified her determination to renovate the space and navigate the city's permitting process.
To symbolize the effort, she papered the windows of the storefront with handmade graphics that read, "It Will Happen."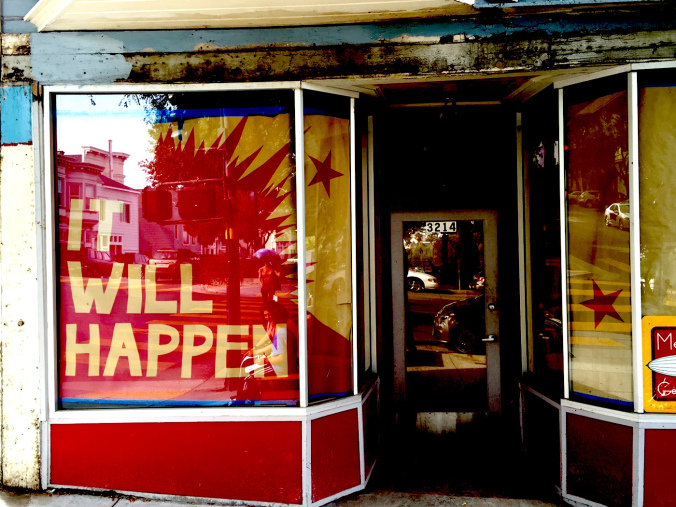 The renovation effort soon bogged down in negotiations with the property owner about who was responsible for various structural improvements, water damage abatement, and sewage system repairs. As a result, work on Red Apron Pizza was suspended for more than a year.
Laffin has taken down the "It Will Happen" signs and shared an update with the Bernal community to say that she's terminated her lease for 3214 Folsom St. after a legal settlement with the landlord.
"I agonized over this decision," Laffin said. "My heart was set on what was the perfect place for my pizzeria. The bad news is I've lost that spot, and it means starting all over again."
According to Laffin, the building had "myriad hidden issues," and she's also recovering from "a major foot surgery." Although she's given up on the space at Folsom and Bessie, she urged neighbors to hold out hope for her pizza dreams.
"You never know when opportunity comes knocking on the door," she wrote.