Yesterday, more than fifty Outer Sunset residents attended a community meeting to learn about a proposal to build a mixed-use development at 3601 Lawton St. (at 42nd Ave.) where a gas station currently stands. 
The proposal is to build 15 town houses and two commercial spaces. The 40-foot-high, four-story development would add 30,000 square feet of residential and commercial space to the area, with another 10,000 square feet dedicated to parking. 
At the meeting, residents expressed concerns that the proposal would increase demand for parking, public transit and sewer lines. Some attendees described the designs as "soulless," "ugly" and architecturally unfit for the neighborhood. 

Kodor Baalbaki, the project's architect, said he was planning to provide 24 parking spaces in an underground garage, but the meeting ended before he could address some of the other concerns raised.
According to the project's conditional use application, the developer claimed that "the project will be too small to affect traffic patterns." There would also be 36 bicycle spaces for the development.
After an earlier meeting in May, Baalbaki redesigned the project's exterior to make it more closely match the surrounding buildings, in part by using less glass.
Because the earlier meeting had been contentious, the community meeting at the Lawton Tap Room was professionally mediated. District 4 Supervisor Katy Tang organized the colorful—and mostly calm—community meeting to gather input.
"Usually I don't try to organize outreach meetings, since that's the developer's job," Tang told us. "But since development is so new to the Sunset, it's important to listen to everyone's comments and concerns."

At the five-hour meeting in May, neighbors treated the project like "a beast coming to the neighborhood," Baalbaki said.

Volunteers from Community Boards, a conflict resolution nonprofit, invited residents to share their questions and concerns on the proposal. Residents voted on issues by raising red, yellow and green cards.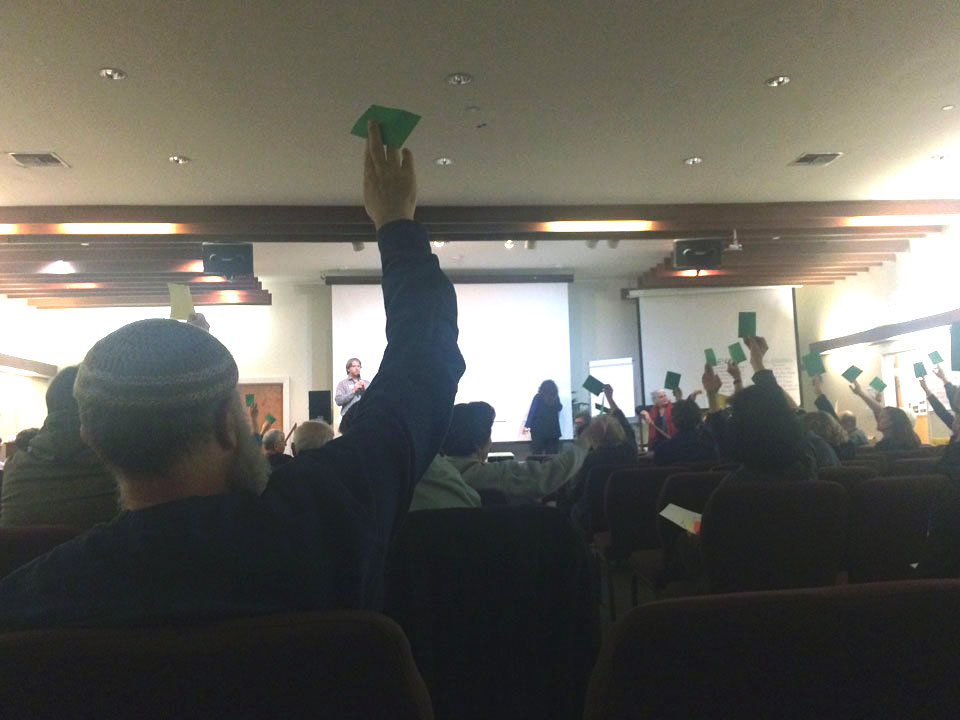 Seven families have already expressed interest in buying units, according to Baalbaki. Fourteen of the units will have three bedrooms each, while one each on the third and fourth floors will have two bedrooms. 

"This means there is a lot of desire in this neighborhood," Baalbaki said. "We haven't even advertised the building yet."