Two restaurateurs have applied for a license to sell alcohol on-site at Sweet Inspiration featuring Mike's Place (2239 Market between 16th and Sanchez).
Ike Shehadeh, of Ike's Place, and Ryan Scott, formerly executive chef at Finn Town, are seeking the license, but Sweet Inspiration's owner Michael Colter said he'll continue to run his baking operation on site.

On November 6th, Eighth Rays, Inc., for which Shehadeh and Scott are listed as the primary owners and stakeholders, filed an application for a license to sell beer and wine. The application's status is listed as pending.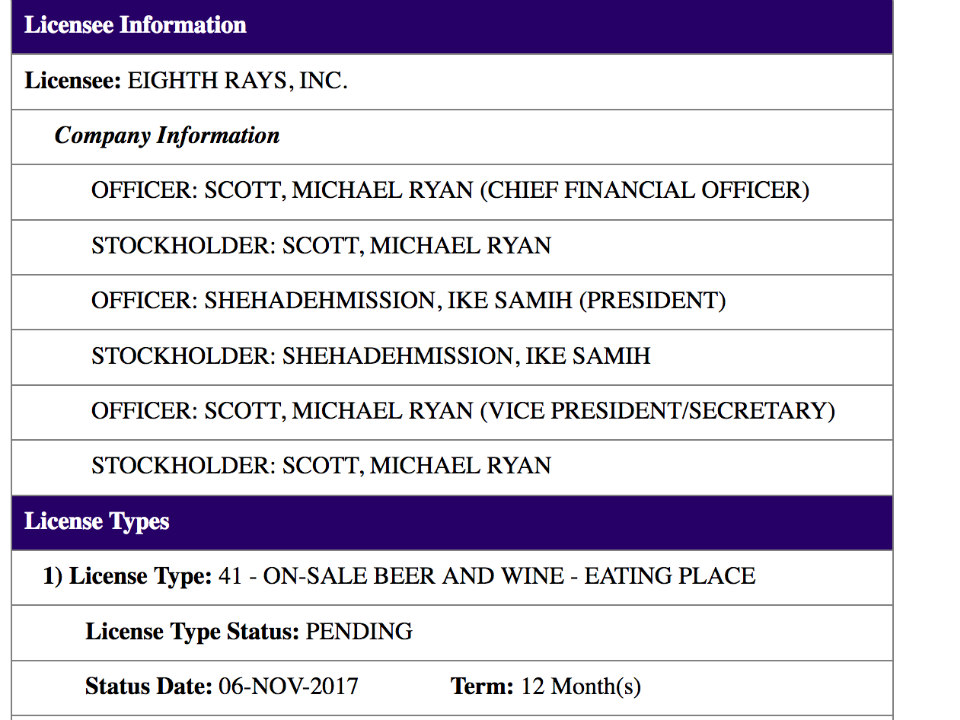 We reached out to Shehadeh and Scott, but they declined to discuss their plans for the space.
"Unfortunately, at this moment we are not ready to go public with details, but Ryan and Ike Shehadeh are in the process of taking over Sweet Inspiration in the Castro," said one of Scott's representatives via email.
Another PR point-person told Hoodline he'd be "happy to share when the time is right."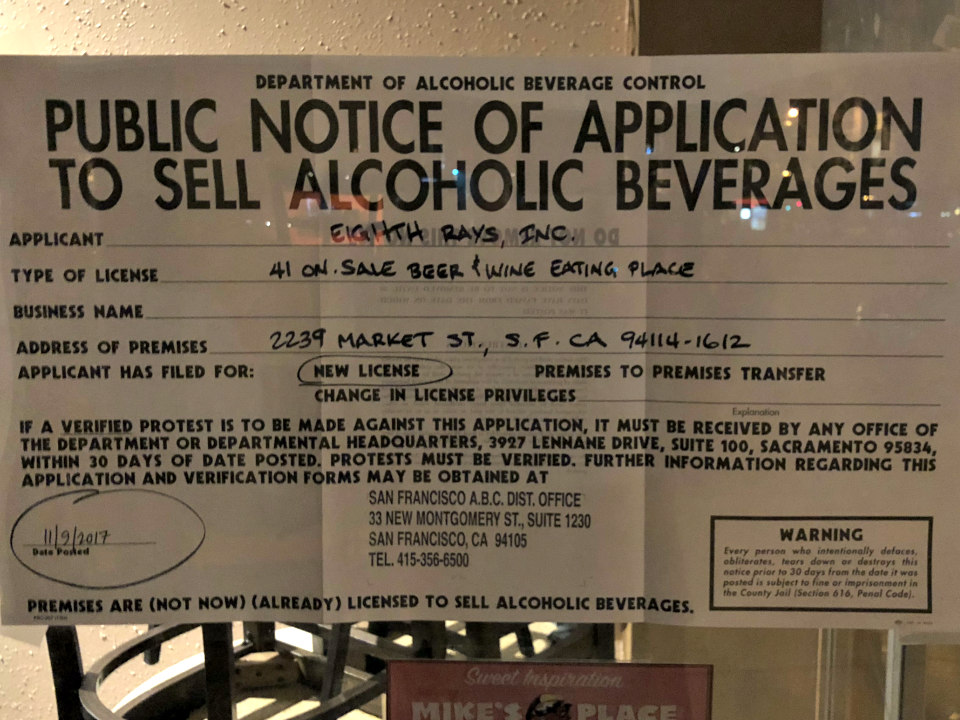 Michael Colter, who's owned Sweet Inspiration for the last seven years, confirmed that things at the bakery are changing.
Although he wouldn't elaborate on Scott's or Shehadeh's involvement, he said his cake operation will stay on site and will continue to offer special-order Sweet Inspiration products.
"[I want] folks [to] know that my cakes will still be available," Colter wrote in an email.
Cookie R&D for our new project coming to SF soon! With my buddy & partner @IkeShehadeh #yummyness #Castro @ChefTuDavidPhu pic.twitter.com/NKHUCzNTQl

— Ryan Scott (@chefryanscott) November 4, 2017
In 2016, around the same time Ike's lost its 16th Street lease, Sweet Inspiration began selling Ike's-inspired sandwiches, and the 33-year-old bakery, which was allegedly struggling financially, added "featuring Mike's Place" tagline to its name. 
"How many local restaurants are closing, with full menus and with full bars? We were selling cake," Colter told Hoodline in 2016.
Breakfast? Yep! Pumpkin cream cheese cake at #sweetinspirations! Hurry! It's going fast... more pastries and new cakes coming soon! @IkeShehadeh #SanFrancisco pic.twitter.com/gdgdd0SkEN

— Ryan Scott (@chefryanscott) November 14, 2017
Initially, the bakery used Ike's logo and was issued a notice of violation from the Planning Department. Colter was ordered to stop selling Ike's products because it hadn't secured a conditional use permit.
With more than 30 locations, Ike's Sandwiches falls under the city's rules for chain stores—companies with more than 11 locations must receive Planning approval to set up shop.
In response, Colter replaced "Ike's Place" with "Mike's Place" and altered the menu, even though the recipes are similar to the ones served at other Ike's Place locations.

My latest project is going back to my culinary roots, seriously my baking degree:)! I'm brining back some #sweetinspirations with my bussiness partner @IkeShehadeh! #RedVelvet & more are offered now at 2239 Market Street in SF daily! Come see us. pic.twitter.com/RVIpM4kLLS

— Ryan Scott (@chefryanscott) November 10, 2017
"We use nothing of Ike's, and are not a part of the Ike's conglomeration," Colter said in 2016. (Planning confirmed that there was nothing out of compliance with Sweet Inspiration's operation.)
Soon after the partnership, Colter reported that cake sales were up, something he attributed to adding sandwiches to his menu.