Installation work began this week on the first of eight new plaques to be added to the Rainbow Honor Walk, which celebrates deceased LGBT luminaries. 
The first round of 20 plaques were installed in 2014 on Castro Street between Market and 19th streets and along 19th Street between Castro and Diamond.
In July 2016, the the next 24 honorees were announced; at the time, organizers estimated it would cost approximately $120,000 to install the additional plaques.
The next 24 plaques will be installed in phases, with the first eight added along the north and south sides of Market between Castro and Noe streets.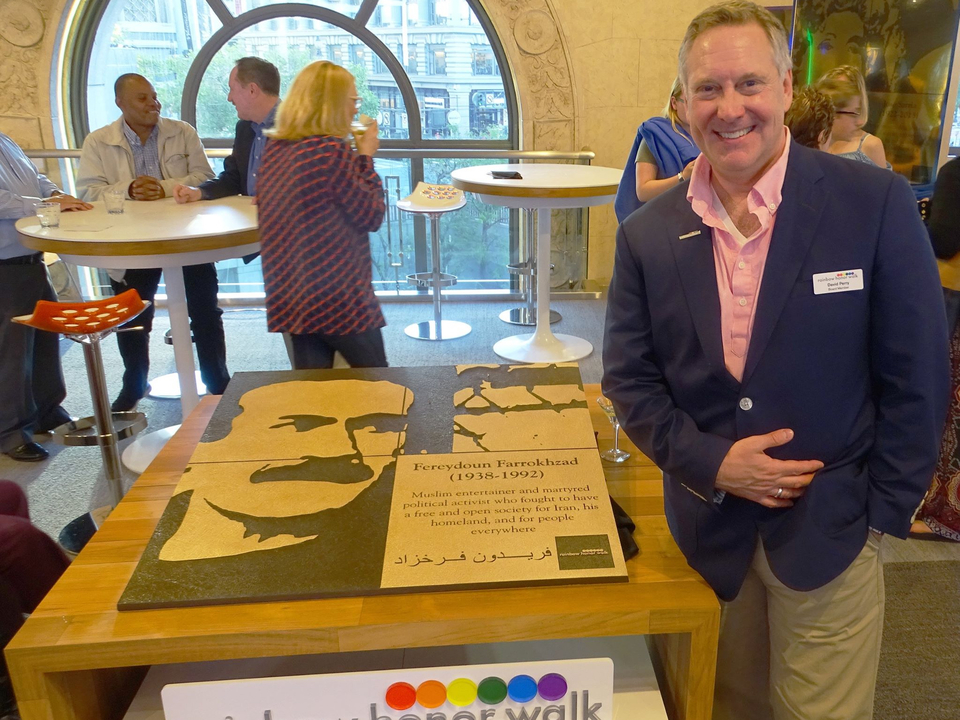 Project co-founder David Perry said the plaques, which were unveiled in June, could be completely installed by as early as tomorrow.

Honorees on the north side include Iranian poet Fereydoun Farakzah, Barbara Jordan, Japanese-American civil rights activist Kiyoshi Kuromiya, and astronaut Sally Ride.
Plaques to be installed on the south side include Glenn Burke, the first openly gay player in Major League Baseball, drag queen and founder of the Imperial Court Jose Sarria, lesbian bar owner and founder of the Gay Games Federation Rikki Streicher, and Zuni Native American two-spirit/mixed gender tribal leader We'Wha.
"With these next eight Rainbow Honor Walk honorees, we turn the corner from Castro onto Market Street. One day, we hope these stories in bronze will pave the way all down Market Street to inspire new generations of activism, education and justice," Perry told The Bay Area Reporter.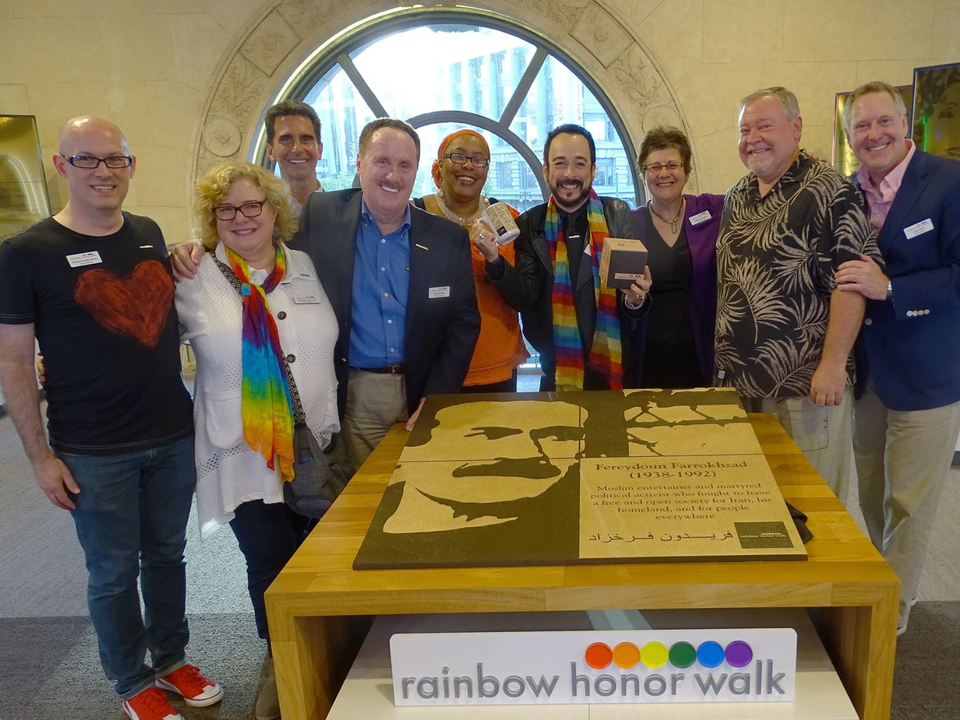 Funding for the eight new plaques, which cost $48,437, was raised through private funds. The board has an additional $31,000 banked for the next 16 plaques and continues to raise money.
"I'm quite confident we'll have all the funds needed for manufacture and installation of the final 16 before Pride 2018," Perry told BAR.
The Rainbow Honor Walk is hosting a reception on Wednesday, November 15th from 11am to 12:30pm at Catch to celebrate the plaques' installation.