Several people were injured this afternoon in a multi-car collision on a freeway overpass in the Portola district. 
The incident, which took place at 12:54pm at the intersection of Silver Avenue and Bayshore Freeway, occurred after a car traveling west on Silver struck three other vehicles.
Via Twitter, SFFD reported that seven adults received non-life-threatening injuries.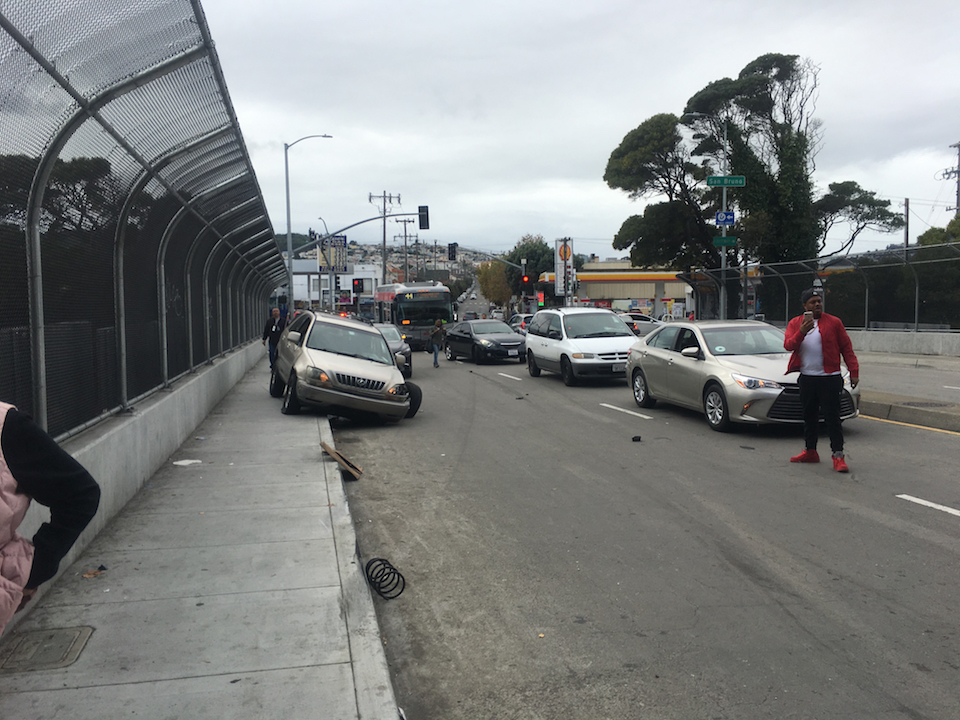 An SUV lost a wheel after it jumped a curb; other vehicles exhibited significant damage, displaying deployed front, passenger and side curtain airbags.
It's unclear how fast the cars were traveling when the collision occurred, but the posted speed limit in the area is 25 miles per hour.

The area remains closed to traffic, and Muni lines 8, 9 and 44 are blocked in both directions as police investigate . 
ATTN: 8, 9 & 44 routes blocked in both directions on Silver b/t San Bruno/Bayshore due to non-Muni collision. Will update.

— SFMTA (@sfmta_muni) November 13, 2017