Tipster Susan M. alerted us that Emporium SF at 616 Divisadero St. (and Hayes) is getting ready to open. "Looks like things are moving along at the old Harding Theater space," she wrote.
Eater SF has reported that the four-level, 12,000-square-foot arcade bar and event venue announced plans to open softly later this week. When we reached out via Facebook Messenger, an Emporium SF representative confirmed a Friday opening date.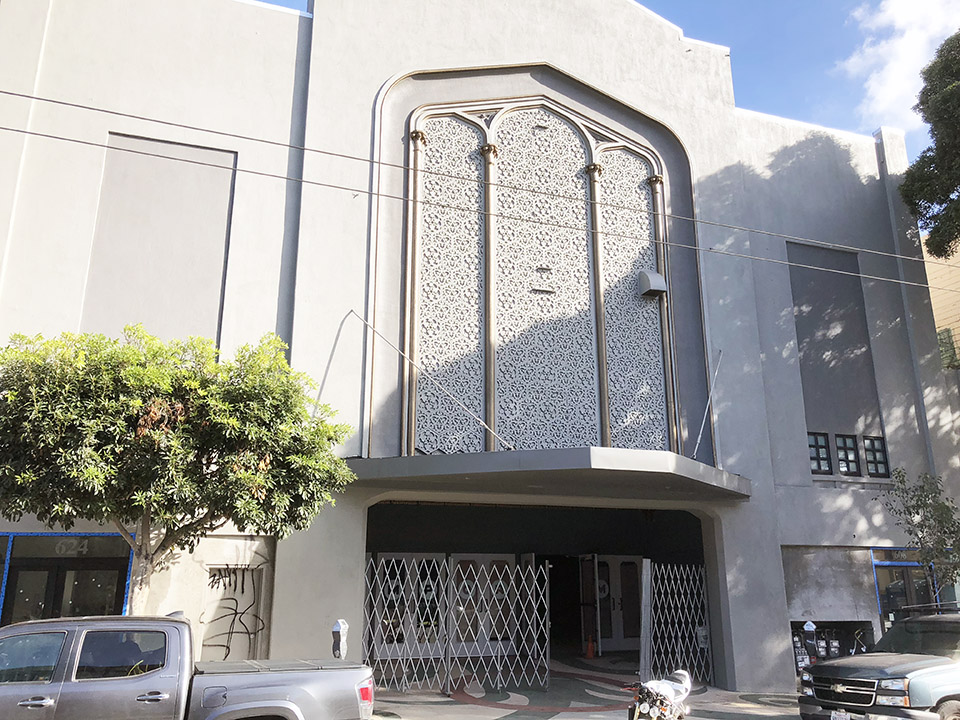 In April, co-owner Danny Marks told Hoodline that the renovation took longer than expected due to extensive revamps and lengthy permitting considerations needed to restore the building's original architecture. The structure, constructed in 1926, has been vacant for 26 years. 
Since then, the owners have constructed the bars and other components specifically related to the business. Founders (and brothers) Danny and Doug Marks, who also operate Emporium locations in Chicago, first considered the space in 2015.
According to its website, Emporium SF is accepting group bookings for "company parties, team building events, birthday parties, fundraisers, meet ups, bachelor/ette parties, bar crawls, and pretty much any other type of event." Reservations are accepted for nine to 900 people.
Patrons will find a wide selection of games, including arcade classics as well as pinball, pool, foosball, air hockey, skee-ball, and shuffleboard. The venue is accepting applications for bartenders, game technicians, event coordinator, and other positions.
Besides its liquor selection, Emporium SF will also have a full bar focusing on local and regional craft beer. For non-gamers, the Marks "will also host movie screenings, DJ sets, and full shows," reports Eater SF.
Have you noticed something new in the neighborhood? Text your tips and a photo to 415-200-3233, or email [email protected]