On Tuesday, tipster Michael Petrelis alerted us that L&C Laundry at 685 14th St. (and Market) has shuttered.
When we visited, a sign posted on the storefront confirmed the coin-operated laundry's closure and thanked customers for their years of loyalty.
We called the number listed on L&C's Yelp page to learn more about the reason for the shutdown, but the person who answered said we'd reached the wrong number.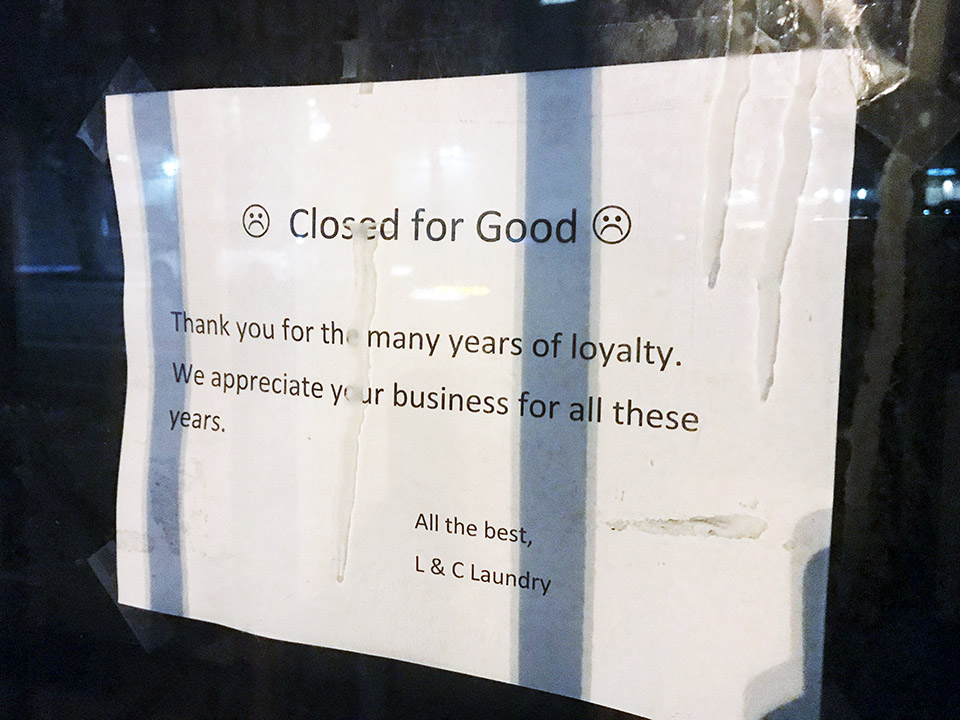 "Another one bites the dust, and I need a new laundromat where I can wash off that dust from my clothes," Petrelis wrote on Facebook.
However, three Yelp reviews posted in October indicate that the laundromat's machines were recently not well maintained. "So if your machine is broken why isn't there a sign," Yelpster S Wagg R. wrote.
"Don't ever waste your time and money coming here if you want your items cleaned (yes...really) and dried," Chelsea L. added. The last review was posted on October 28th.
"I've [...] generally found it had less than five other patrons using the machines," said Petrelis via email. "Their front-loaders washed my clothes fine and without the remnants of the last person's fragrance-scented detergents," he said.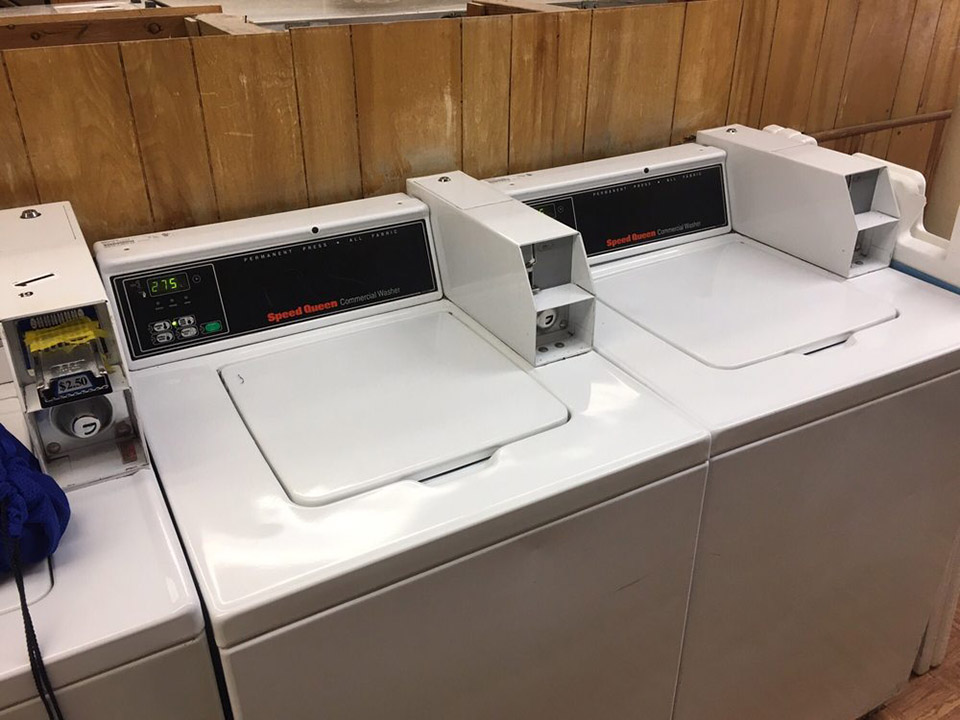 It's not the first area laundromat to spin down this year.
In August, Little Hollywood Laundrette closed after 52 years to make way for Kantine, a new Scandinavian restaurant that will move into 1906 Market St. next year.
Housing activist Sonja Trauss filed a discretionary review to save the laundromat, but the Planning Commission unanimously granted a change of use approval.

In May, the owner of the building that houses Rising Star launderette (439 Duboce Ave.) filed an application to construct a three-bedroom residential unit to replace the laundry space.
For now, Rising Star, Carlin's Laundromat (290 Valencia St.) and Sean's Laundromat (719 14th St.) are the closest remaining coin-operated laundries. Petrelis said he may try Laundry Locker, which provides pick-up/drop-off service at more than 500 apartment buildings in the city.
See something interesting while you're out and about? Text Hoodline and we'll try to find out what's going on: (415) 200-3233.