A new Navigation Center has been proposed for District 3 at 88 Broadway, currently the site of a city-owned parking lot. However, should the plans fall through, the Embarcadero's Pier 23 has been identified as an alternate location.
BRIDGE Housing submitted plans to build a 178-unit, mixed-use affordable housing project, along with a child care center, on the 88 Broadway property. The temporary homeless center would most likely be similar to the Dogpatch Navigation Center that opened in May, the Chronicle reports.
Navigation Centers are temporary, low-barrier alternatives to shelters that offer comprehensive health, mental health and other social services to homeless individuals. Unlike traditional shelters, the centers allow people to enter with partners, pets, and their belongings.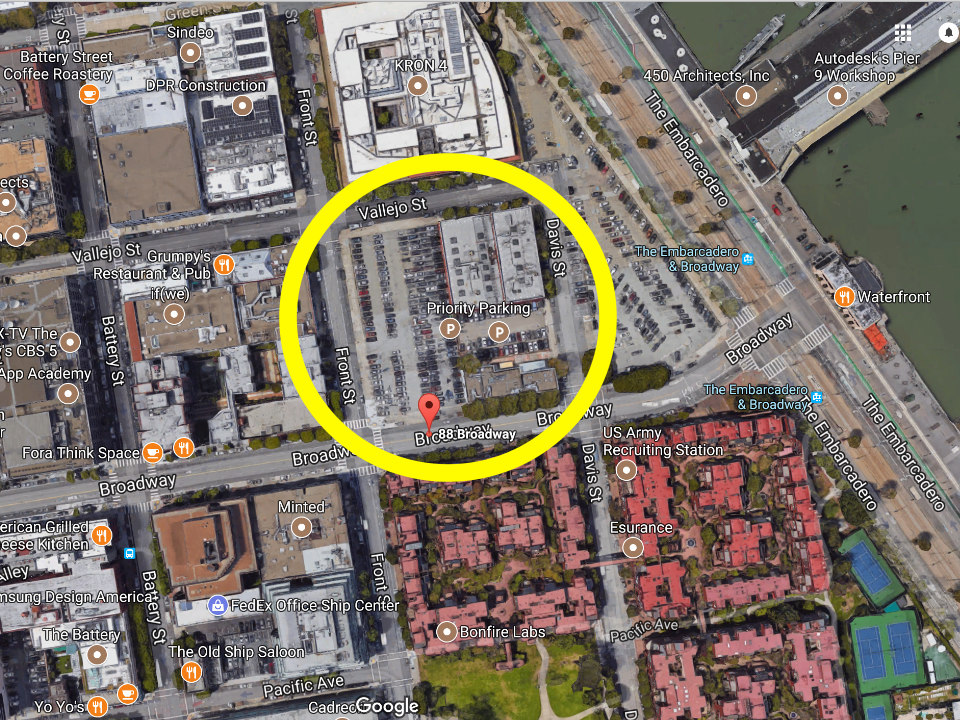 Since the inception of the city's first Navigation Center at 1950 Mission St. in March 2015, services have tended to focus on downtown, SoMa and the Mission. Although a Navigation Center near San Francisco General Hospital came online in August, both Mission sites are slated to close in March 2018.
District 9 Supervisor Hillary Ronen reportedly plans to replace both of them with new facilities, however.
District 3 Supervisor Aaron Peskin has been reportedly sought sites for potential Navigation Centers since he was elected to the Board two years ago. Initially, he attempted to create a site at the former Our Lady of Guadalupe Church (906 Broadway St., at Mason), but, according to him, the plan fell through when the landlord accepted a large cash offer.
On Tuesday, Peskin proposed an ordinance for a North Beach Navigation Center, and last month, he presented the idea to approximately 200 people at a neighborhood meeting. According to reports, the proposed 88 Broadway site sat well with attendees. 

Should the Board pass Peskin's ordinance, he says the Navigation Center could open as early as June.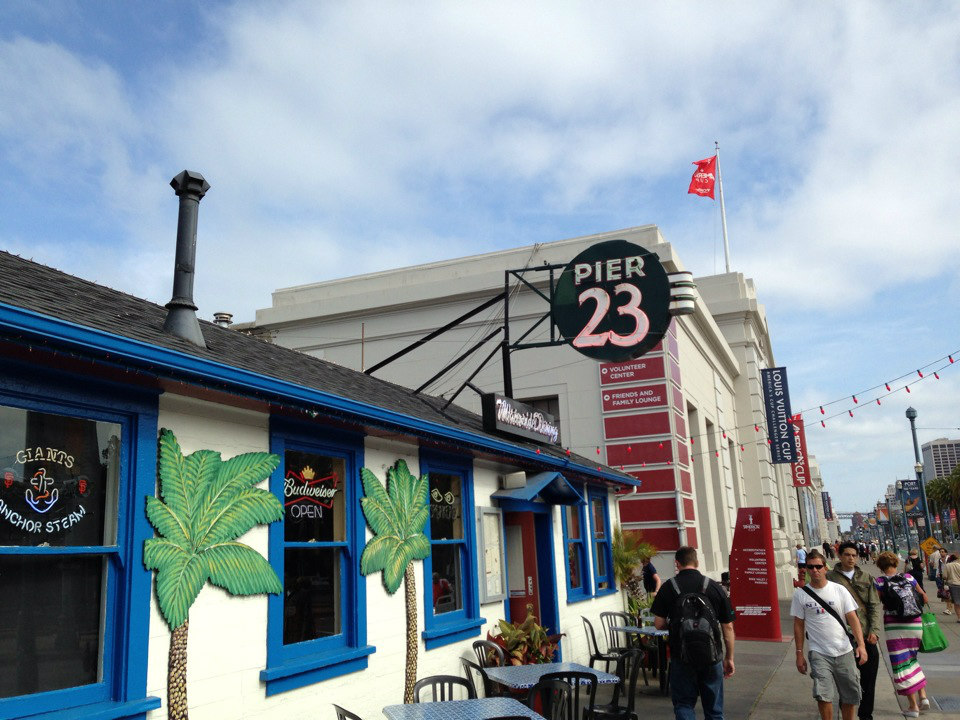 However, if it fails to pass, a similar plan to develop a temporary homeless shelter at Pier 23 was proposed, although that process would take much longer, and not just because it would have to be initiated by port officials and approved by the Port Commission.
Because the site is along the Embarcadero—where throngs of tourists pass between Fisherman's Wharf, the Ferry Building, the Exploratorium and waterfront restaurants—some local merchants are concerned.
Pier 23 Café owner Flicka McGurrin told the Chron that Peskin never approached her about his proposed second-choice District 3 Navigation Center, currently a vacant shed.

"You'd be introducing a whole new element—homeless traffic—to a population of families, tourists and people getting right off the cruise ships," McGurrin was quoted as saying.
She and others acknowledged the need for the city to create Navigation Centers where homeless individuals can access services, with the provision that they're "not in the northern waterfront area," she said.