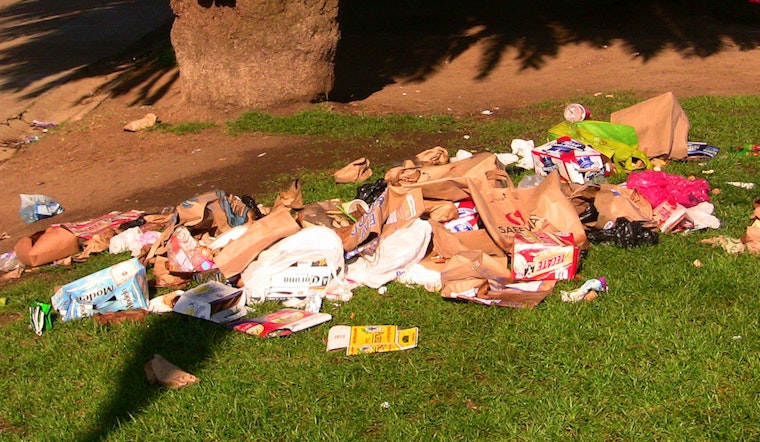 Published on November 24, 2017
Dolores Park is persistently plagued by trash problems after visitors flock to the park on sunny days, but one measure to address the issue is seeing some success. 
In 2015, Recreation and Parks installed what it called a "Eco Pop-Up," a seasonal recycling and composting spot that encouraged visitors to properly dispose of their trash.
This week, the department said it had diverted 42,840 gallons of recyclable and compostable material from landfill from May through October 2017, equaling 48.8 percent of total waste collected in the park for the same period. 
We're here and ready to help with the Dolores Park recycling site, the Eco Pop Up. pic.twitter.com/i3k3RcSdHI

— Dolores Park Works (@dpworks) April 25, 2015
However, this appeared to be a decrease compared to previous years. According to the Examiner, the first year of the program saw more than 68 percent of total park waste diverted, while last year saw 81 percent. 
But before the launch of the Eco Pop-up, only 2 percent of the park's waste — which could reach up to 7,000 gallons of trash on particularly busy weekends — was diverted.
The seasonal pop-up, a partnership between SF Rec and Park and Recology, is in place 12pm to 7pm on weekends and during special events. Staff and volunteers help and educate visitors on separating beverages, pizza boxes and compostable materials into the proper bins.