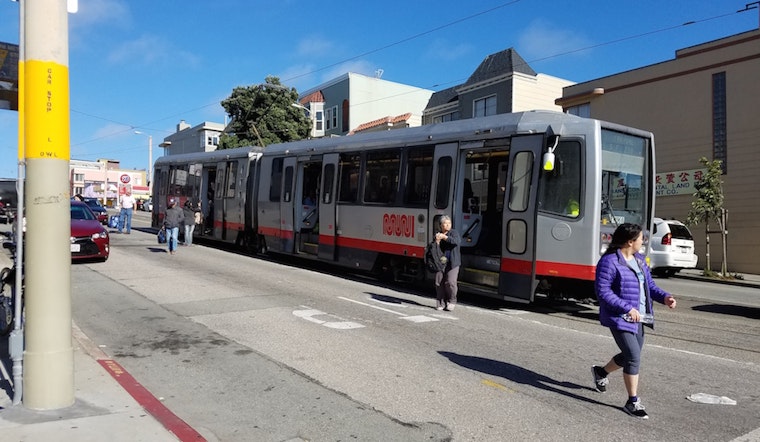 Published on November 21, 2017
With the recent release of the final results of a six-month boarding zone pilot, SFMTA hopes to add boarding islands and remove multiple stops to make the L-Taraval corridor safer for pedestrians and passengers. 
The boarding zone pilot took place over a six month period at inbound stops at 26th, 30th, 32nd, 35th and 40th avenues and included improved signage, flashing lights and painted lane markings to alert drivers.
For the pilot to be considered successful, SFMTA sought a 90 percent compliance rate for drivers stopping as passengers got on and off light rail. Since riders are forced to embark and disembark in direct traffic, the area is considered one of the most dangerous in the city.
According to SFMTA, 46 people have been struck by cars along Taraval Street, with 22 people hit getting on or off the L-Taraval.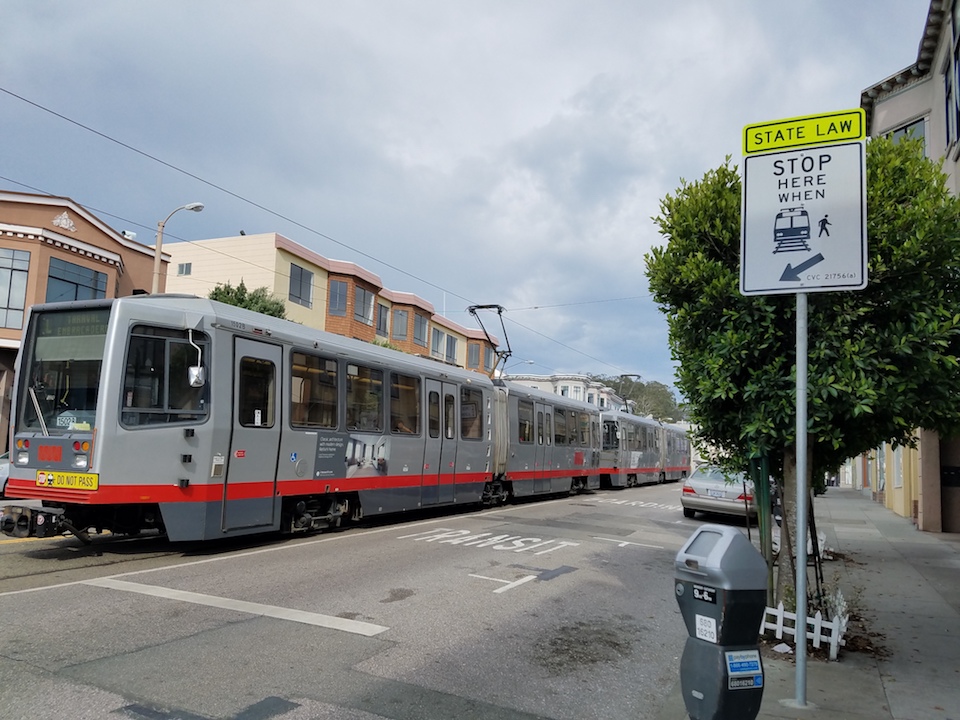 The pilot was implemented after merchants and residents opposed the installation of boarding islands because they would have removed parking spaces.
If the pilot had been successful, it would have preserved parking at those stops. 
However, the transit agency found that "after months of data collection and many hours of reviewing on-site videos," drivers stopping before the Muni light rail only rose two percent, going from 72 percent to 74 percent. 
Because the pilot failed, SFMTA will install boarding islands at the locations and remove 36 parking spaces.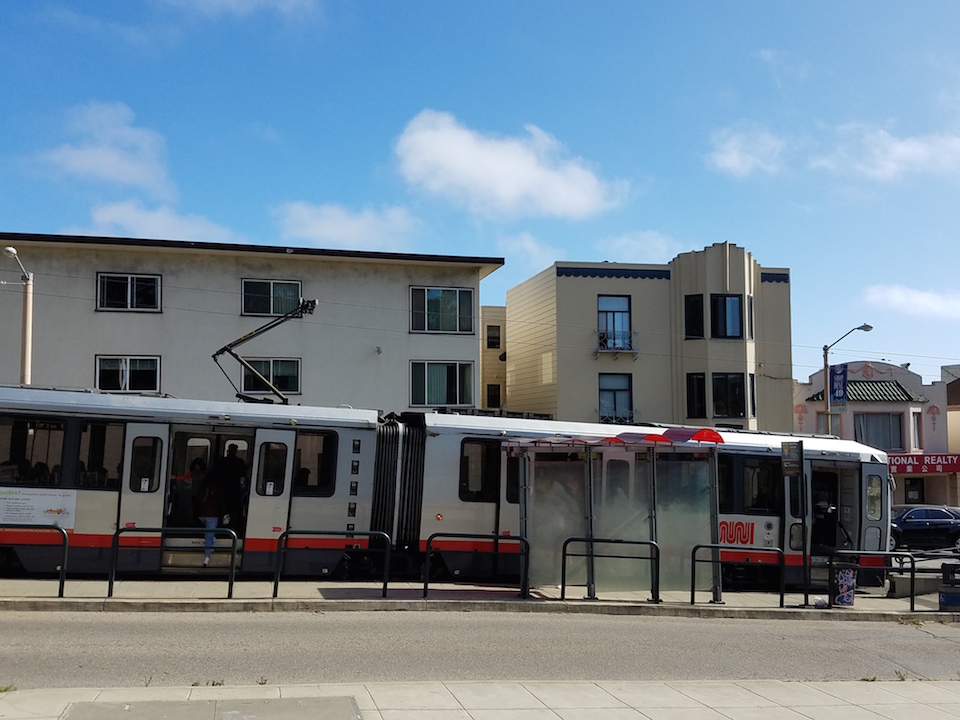 The agency is also seeking approval for several changes at an SFMTA board of directors meeting on December 5th to the corridor, including stop removals.
In September 2016, the board had unanimously approved many changes the agency had sought for the L-Taraval corridor. However, the board also wanted further studies conducted before approving certain stop removals, notably the inbound 17th Avenue and Taraval stop opposite a Safeway supermarket. 
But after "further analysis," SFMTA recommended the removal of the 17th Avenue stop. It is also seeking approval to remove the 35th Avenue inbound stop and the 44th Avenue stops in both directions. 
For the 35th Avenue stop, SFMTA staff said that "this stop needs to either be upgraded with a boarding island or removed after it was a part of the unsuccessful six month boarding zone pilot program described above."
However, because of its close proximity to the Sunset Boulevard stop two blocks away, which already has a boarding island, staff said that "it is not possible to build a full boarding island at this location."
SFMTA recommends removing the 44th Avenue stop for transit reliability reasons, which would also would restore 12 parking spaces. 
The board will hear these changes and more on December 5th at 1pm in Room 400 at City Hall. To provide comments on the proposals, email [email protected].