A 24 Muni bus headed west on Cortland Avenue collided with a truck yesterday afternoon around 4pm.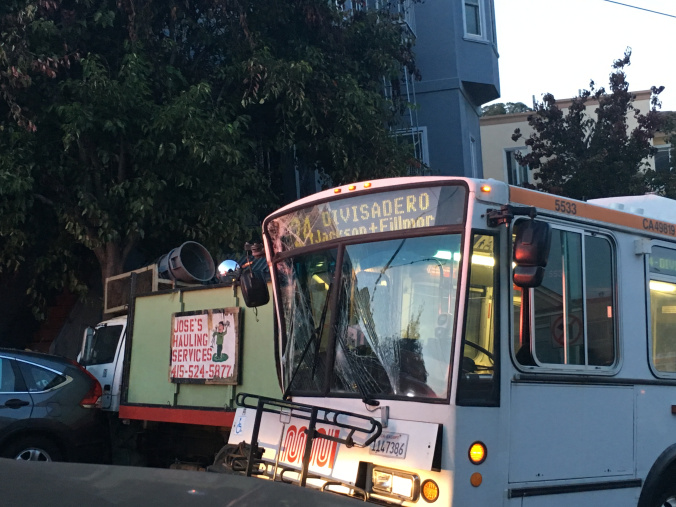 According to Judy, a tipster who arrived on the scene shortly after the incident, neighbors said the bus struck "a small hauling truck" on Cortland Avenue near Prentiss Street.

An ambulance arrived on the scene, but no injuries were reported.
Several city agencies responded, including SFPD and DPT; Muni workers redirected buses until the incident was cleared.