In this week's culinary news, we bring you three new restaurants that are expected to debut in the near future.
Mission residents can look forward to a new Argentinian eatery, Noe Valley neighbors can expect to see a new burger shop in their neighborhood, and Union Square will soon become home to a third outpost for a fast-casual Thai eatery.
If you've spotted a new restaurant—or a neighborhood favorite is closinglet us know and we'll include it in an upcoming edition of SF Eats.
Mission: Flor de Café
1020 Valencia St. (between Hill and 21st)
We begin this week in the Mission with a new business coming to the Valencia Street corridor. According to Hoodline tipster extraordinaire Al, Flor de Café is taking over ground floor space at 1020 Valencia St.
The location, adjacent to Ritual Coffee, will be serving lomito sandwiches as its specialty.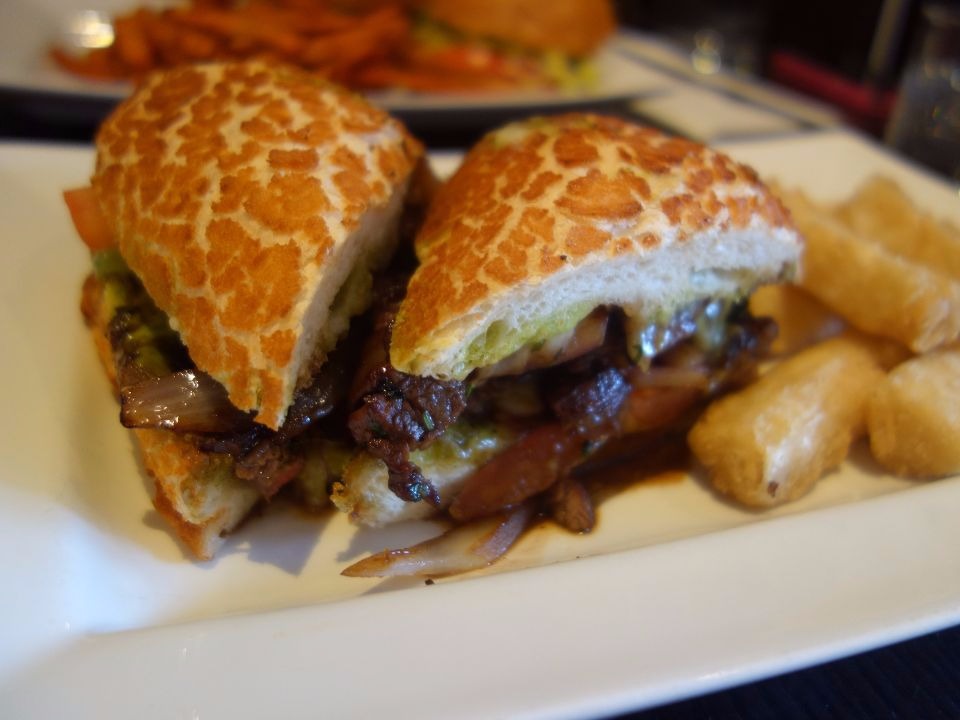 "Lomito is considered an Argentinian sandwich made in the form of a burger with seasoned steak or mixed [pieces of] steak nestled between two slightly toasted buns," said Al. 
The eatery is in its early stages, but Al reports that dark-colored furniture will occupy the space once it opens. We don't know when the restaurant will be ready for business yet, but when we learn more, we'll let you know.
Union Square: Rooster & Rice
125 Kearny St. (between Post and Sutter)
In Union Square, Al said Rooster & Rice is gearing up to open a new business in the empty space at 125 Kearny St. The location formerly belonged to Urban Picnic,  a Vietnamese restaurant that specialized in soup and sandwiches that shuttered a few weeks ago.
This will be the third outpost for the SF-based eatery, which already has locations in the Marina (2211 Filbert Street) and SoMa (303 2nd Street).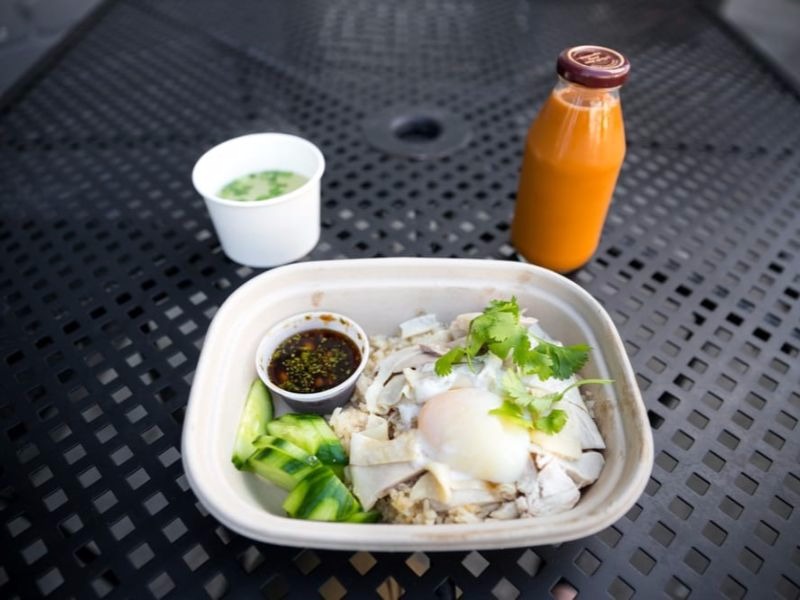 The new restaurant will serve Thai chicken rice, also called khao mun gai. The dish comes with "poached, organic chicken over fragrant chicken rice garnished with cucumber and cilantro," and is served with a side of chicken broth.
The dish comes in four variations: The Original, The Marina, The Vegetarian, and The Paleo.
Al reports that the business owner told him the new location could open before the end of the month. 
Noe Valley: Hi-Way Burger & Fry
3853 24th St. (at Vicksburg)
Lastly, in Noe Valley, Hi-Way Burger and Fry will be taking over the empty space at 3853 24th Street. Prior to this, it belonged to Caskhouse, a wine bar that offered a rotating menu of alcoholic beverages and small plates. 
Al said there wasn't anyone on site to give him more information, but noted that the new eatery is still in the early stages of renovating the space.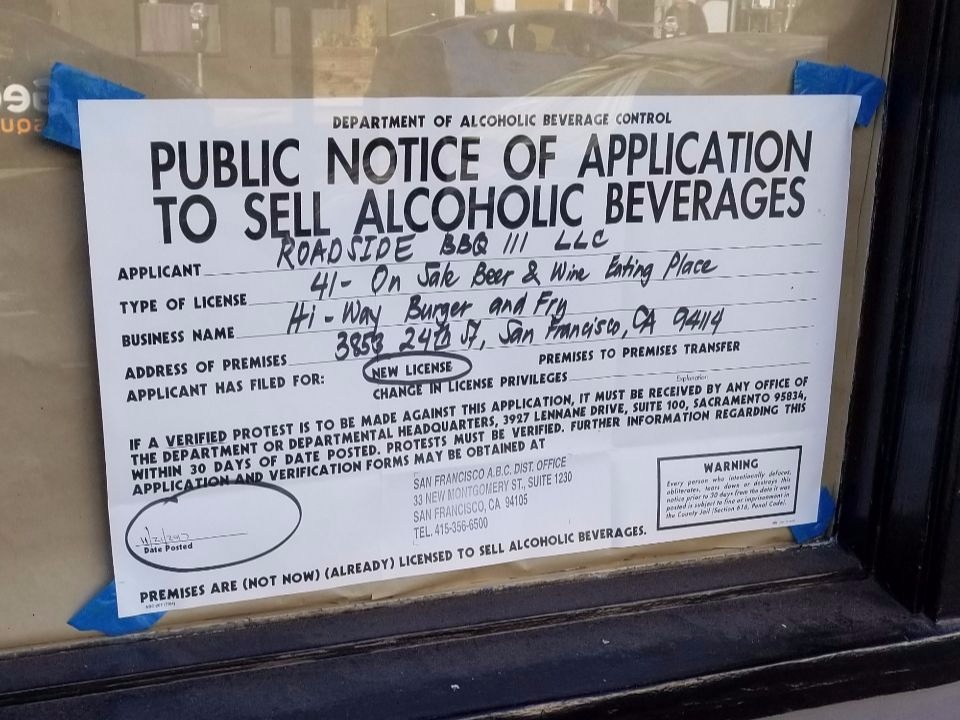 The business has applied for a Type 41 liquor license, which allows the establishment to sell beer and wine on site. 
We'll keep you posted as we learn more about its full menu and opening date. 
Have you seen something interesting while you're out and about? Text Hoodline, and we'll try to learn more: 415-200-3233.