In this week's edition of SF Eats, we bring you news of restaurants that are expected to open in the next two months, a few that have recently opened, and a closure in the Tenderloin. 
If you see a restaurant that's getting ready to debut (or close) in your neighborhood, send a quick text to 415-200-3233 and we'll get the details for you.
Openings
Potrero Hill/Design District: Torraku Ramen
300 De Haro (at 16th Street)
Hoodline tipster Al M. alerted us to a new opening: Torraku Ramen, a ramen eatery that started out as a food truck before opening a permanent location.
The owner told Al that the 11th Street location is now closed, but will continue to be at Spark Social in Mission Bay. Customers can choose between organic pork or chicken ramen, with your choice of vegetables and meat. See the full menu here.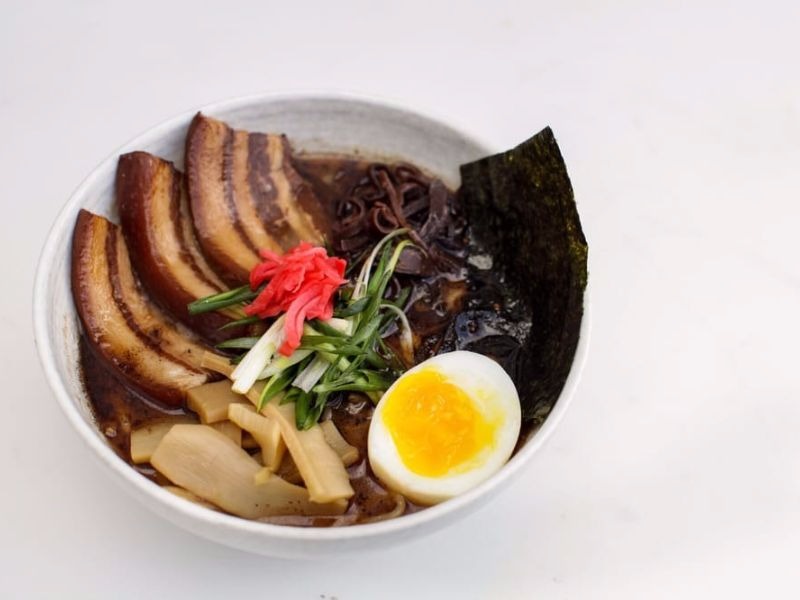 The owner told Al that to maintain freshness, he has noodles delivered from Southern California every two days. The eatery has also applied for a liquor license, but it's still being processed.
The new location is open Monday to Saturday, 11am - 3pm and 5pm - 9pm.
SoMa: Eightea Milk Station
91 6th St. (between Mission and Jessie streets)
Asian fusion restaurant Eightea Milk Station has opened up at 91 6th Street. The new eatery took over the space that once belonged to Mile Cutlet and Jenny's Restaurant, which were Asian restaurants as well.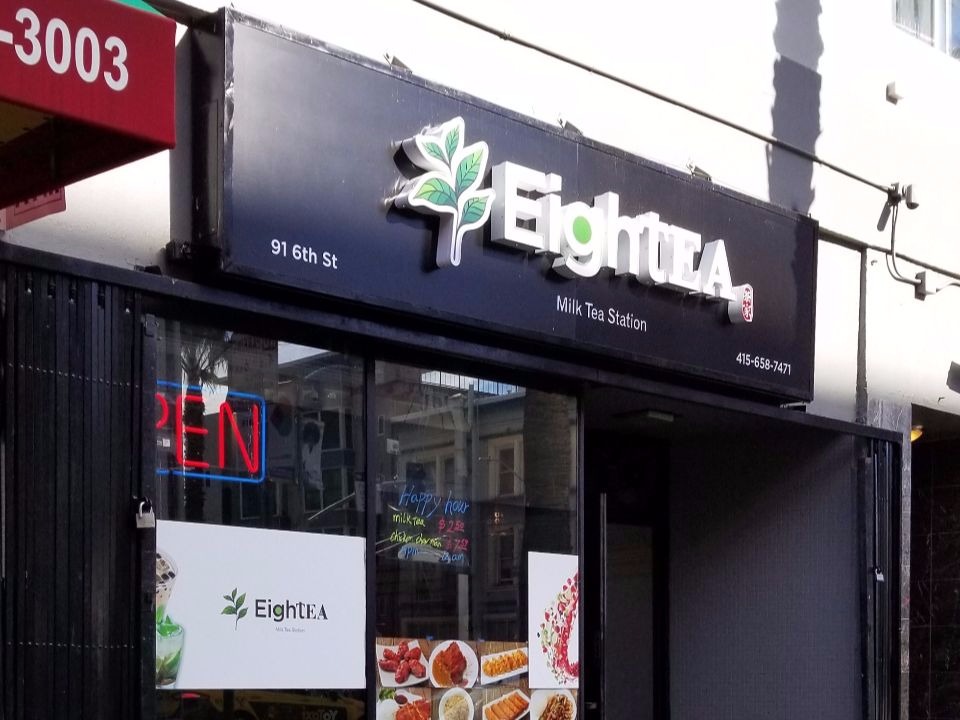 "Everything, including the telephone and the owner, is the same as Mile Cutlet," said Al, Hoodline's tipster. "They still offer Asian fusion food, but now they have milk tea on menu."
Customers can expect to see a menu with traditional Asian dishes including chow mein, pork cutlet, egg rolls and more. Like its name suggests, the spot also offers a variety of milk tea options.
Eightea Milk Station also offers a daily happy hour special from 5pm until midnight, with milk tea for $2.50 and an order of Chow Mein for $7.59.
Coming Soon
Financial District: Proper Food
2 Embarcadero Center
In the Financial District, Hoodline tipster Geri K. alerted us to Proper Food's latest expansion at 2 Embarcadero Center. This will be the ninth location for the San Francisco-based healthy food joint, which already has outposts in SoMa and FiDi.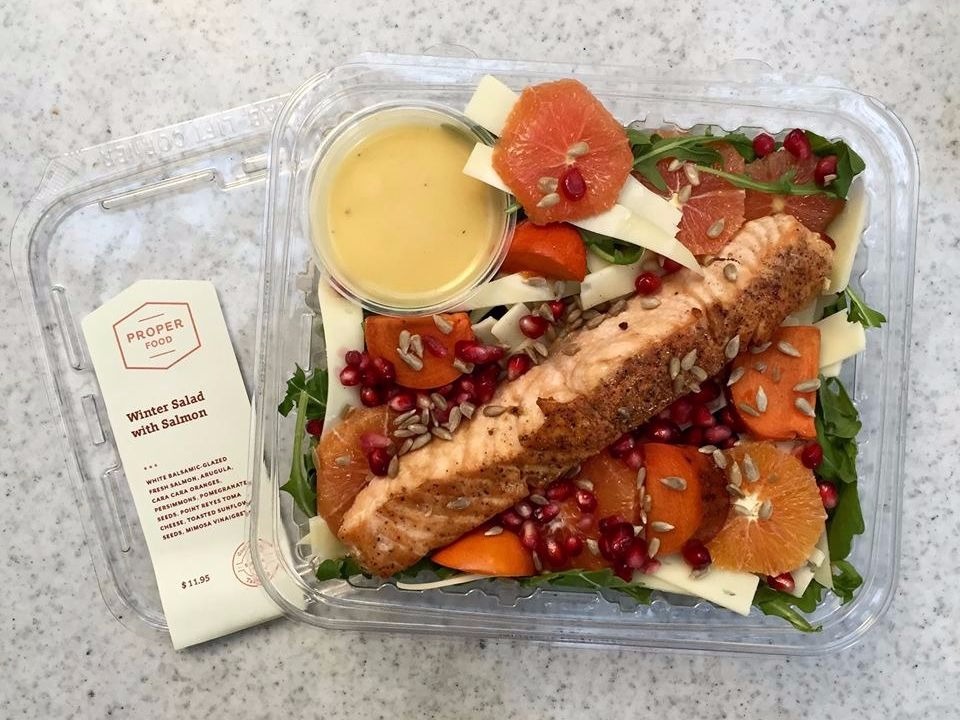 Similar to its sister locations, the newest spot will offer sandwiches, wraps, soups and more.
A representative from Proper Food told Hoodline via email that it expects the new location to open in early January.
Potrero Hill: Truly Mediterranean
1010 Potrero Ave. (at 22nd Street)

Tipster Al M. also told us that Truly Mediterranean—a Mission eatery at 3109 16th St.—is expanding with an outpost in Potrero Hill.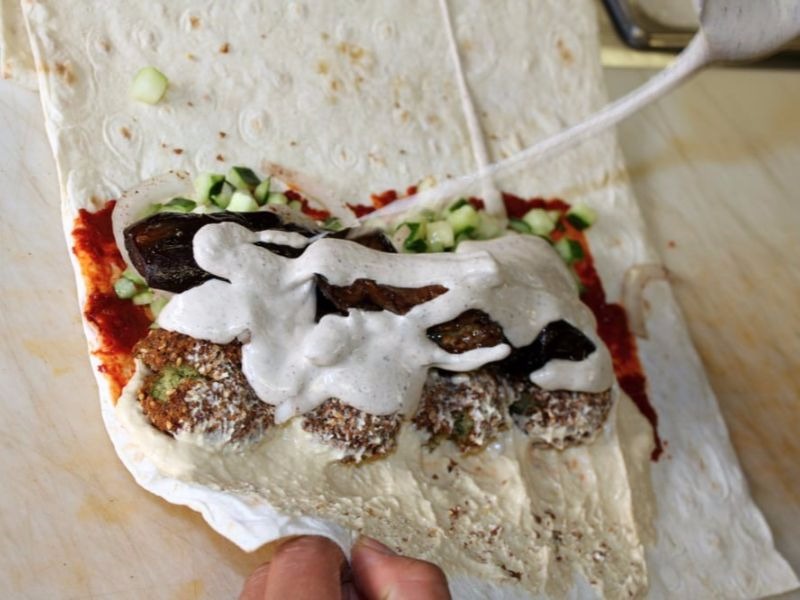 Established in 1992, the restaurant offers sandwiches, salads and sides. Customers will find options like chicken or lamb shawarma, baba ghannouj, hummus, chicken or lamb kebabs and more for less than $10 each. (See the full menu here.)
According to Al, if everything goes smoothly, the new location will open in mid-January.
Union Square: Bar Struzzo
225 Powell Street (between Geary and O'Farrell streets)
In Union Square, a representative from Bar Struzzo, an incoming restaurant at the Villa Florence Hotel, told Al that its new opening date will be December 1st.
According to its website, the restaurant was originally meant to open October 1st serving "classic Italian and American comfort food in a contemporary setting."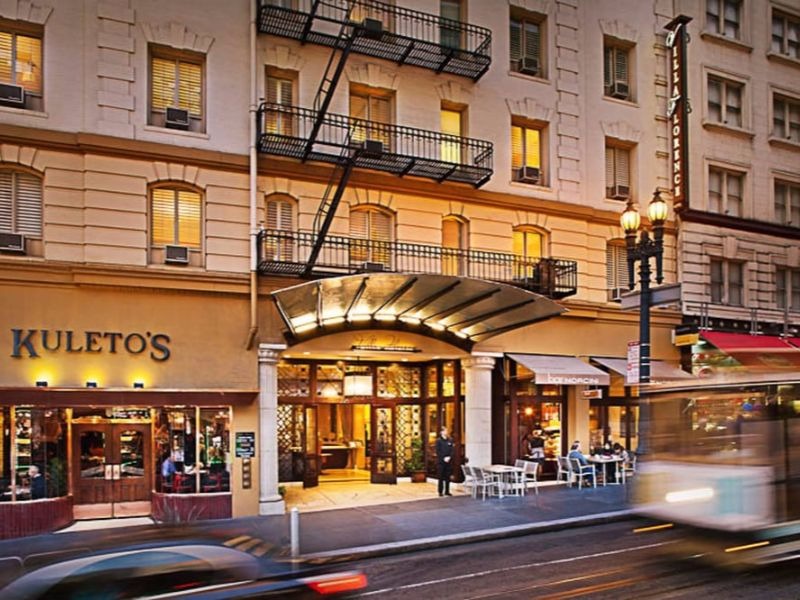 Once open, guests can expect to find a full-service menu with options for breakfast and dinner. Breakfast will be a traditional buffet with pastries, parfaits, fruit, coffee and more that guests can grab on the go.
The dinner menu features pizza, salads, soups, pastas, sandwiches, charcuterie plates and more, along with beverage options including wine, cocktails and soft drinks. (See the full menu here.)
Once open, breakfast will be served 6:30am - 10am. Happy hour specials will be offered from 4 - 7pm and dinner 5pm - 10pm. 
Recently Closed
Tenderloin: Pesbas
393 Eddy St. (at Leavenworth St.)
Finally, Al told us that Pesbas Fish and Chicken at 393 Eddy St. has officially closed. 
"The windows are covered and no notice to the public if they'll be open again," he said. "They were known for comfort food made with a Latin twist." 
The menu offered customers a range of options that included fried chicken, chicken nuggets, fish platters, shrimp plates, and more.
There's no word on what business will take over the space yet.
Have you seen something interesting while you're out and about? Text Hoodline, and we'll try to learn more: 415-200-3233.