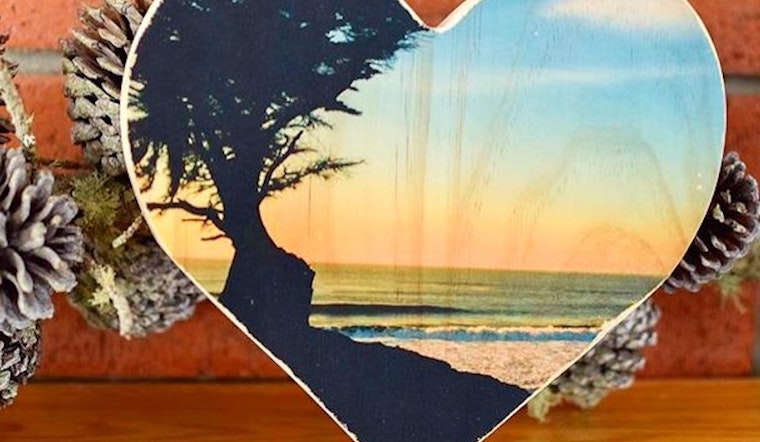 Published on December 01, 2017
As the holidays kick into high gear, Sunset dwellers can find gifts on their shopping lists close to home.
Start this weekend with a craft fair at Local Take (1371 9th Ave. between Irving and Judah). The store will host 16 different designers on Saturday and Sunday from 11am-5pm. 

It's not quite in the Sunset, but head over to Lakeshore for a good cause. On Sunday, the Pomeroy Recreation and Rehabilitation Center at 207 Skyline Boulevard will host a holiday jewelry pop-up with hundreds of pieces of available, ranging from earrings to brooches.
There will also be a small selection of vintage linens and collectibles available. 
The nonprofit offers resources for people with disabilities; sale proceeds will directly go towards services that benefit their clients. 
Next week, several local designers will team up at Little Lodge (1306 12th Ave. at Irving) in the Inner Sunset for Locally Made. The holiday pop-up will offer a variety of goods from local makers, including Carole Neilson Ceramics and Odsy, which offers handmade leather products.
The pop-up will be open December 7th–10th, and 14th–17th, 11am–7pm both weekends. An opening reception is set for 6pm on Friday, December 8th. 
On December 9th from 2-8pm,  local coffee roaster and coffee shop Andytown is hosting a holiday market with several vendors at its Parkside roastery, located at 3016 Taraval St. (between 40th and 41st avenues).
Merchants include Avenues Dry Goods, San Franpsycho and Churn Urban Creamery, with coffee, snacks and a DJ all part of the holiday festivities. 
Finally, the biggest holiday fair in the Sunset is undoubtedly the annual Sunset Holiday Mercantile at 11am-5pm on December 10th at the County Fair Building in Golden Gate Park. The fair will have more than 85 merchants and makers, many from the local community. 
"We are thrilled that we are in our third year of our holiday mercantile and this will be the biggest to date" said co-founder Laura Peschke-Zingler in a statement.
Besides holiday shopping, there will also be food and drink available—including beer and wine tastings—live music and children's activities.
Did we miss any other holiday markets happening in the Sunset? Let us know in the comments.