Botellón, the new restaurant and bar venture from Andalé Management Group (AMG), is set to open this week.
A sign on its door indicated the restaurant will host an opening party Wednesday, December 20th at 5:30pm.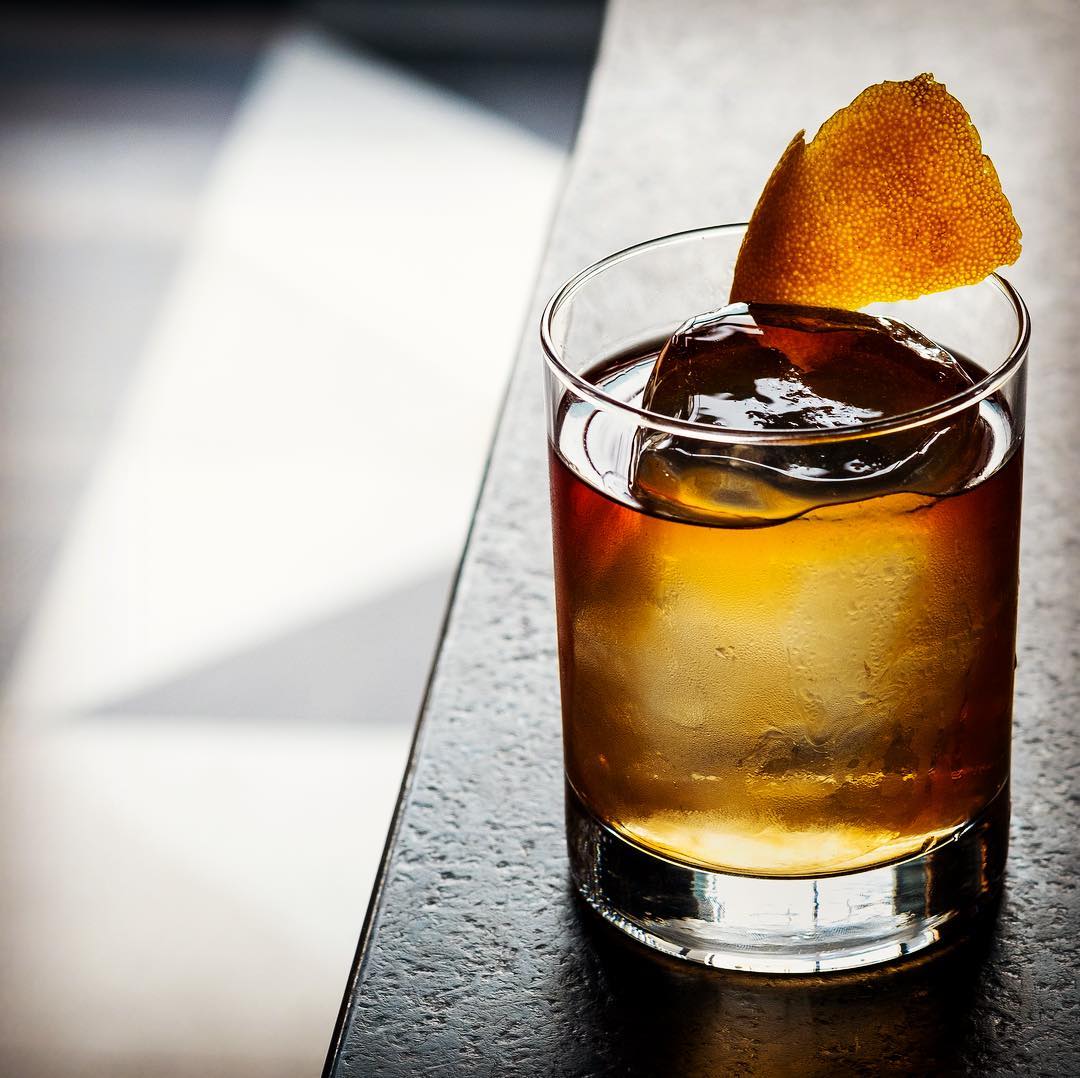 Back when Hecho Cantina closed in April after two and a half years at 2200 A Market St. (at 15th), there was a little bit of a clue as what would be taking over. 
Liquor license transfer forms indicated that AMG, which operates the fast-casual Andale chain of taquerias and Russian Hill's Mezcalito, would be taking over the space.

Hoodline contacted AMG's Pedro Alvarez and their public relations team multiples times but representatives declined to provide further details on what to expect from the restaurant.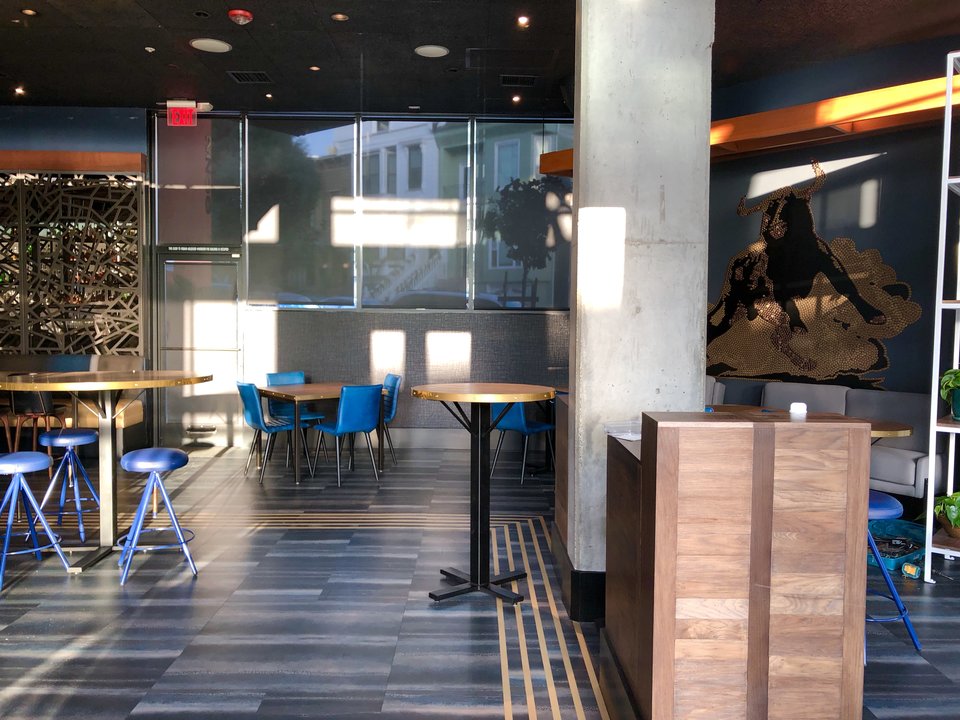 However, Jaime Smallbone of Bread & Butter Public Relations confirmed tomorrow's soft opening, adding that "a grand opening is slated for after the holidays."
The restaurant's web site describes the new space as "an exciting restaurant and bar with an eclectic offering," but in Spanish, a botellón—which translates as "big bottle"—is an informal, outdoor gathering of friends where drinking occurs.
Botellón has maintained the large bar along the Market Street side of the building. While the new restaurant is laid in a similar fashion to Hecho, Botellón has added new furniture, wall decorations, including a large image of a bull, and has covered the concrete floor with linoleum.
A large bench seat spans the length of the back wall of dining room area with dining table. Two large communal tables separate the bar area from the dining area in a similar fashion to its predecessor. Large high tables with stool seating are also distributed around the dining area.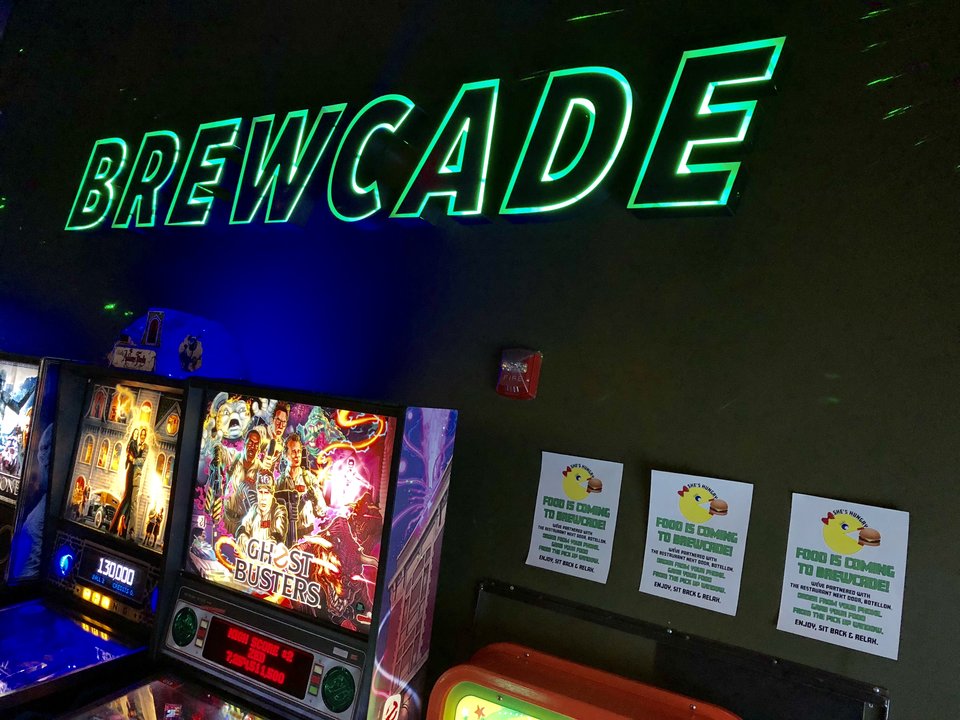 While scant details are available about the new restaurant and its menu, some Instagram posts offer a glimpse; photos by user Scott Wagner depict a slushy cocktail with mint and blood orange garnish, a "beets three ways" appetizer, and a pork chop plated with with beans and broccolini.
Next door at Brewcade, flyers have gone up announcing a partnership between the two businesses; Brewcade customers will be able to order from Botellón from their phones, then use a newly constructed pick-up window when their food is ready.