One of the most Castro's most prominent retail locations is about to go dark.
"The Pottery Barn in the Castro is closing at the end of January," wrote tipster Peter H.
We confirmed the news with the store's parent company, Williams-Sonoma, Inc.; next month, the home furnishing store at the northeast corner of Market and Castro streets will ring up its last customer.
According to Jess Haro, a public relations manager at Pottery Barn, the store is closing because its lease is set to expire.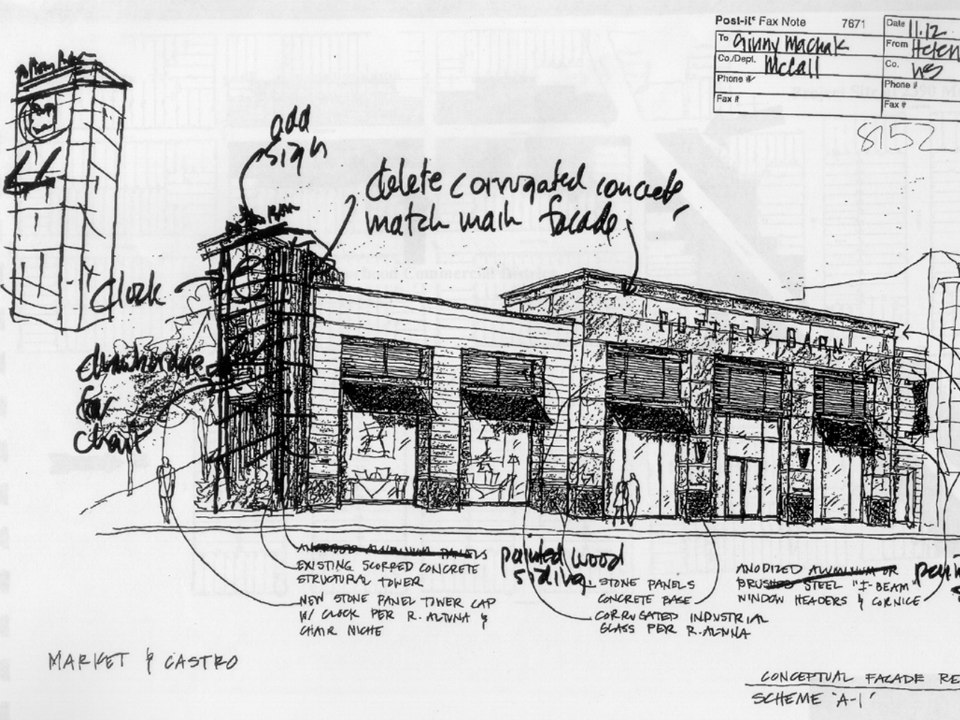 Pottery Barn opened in the Castro in the early 2000s and has long been trying to sublet its space. The address has been listed on online commercial real estate sites like LoopNet and Redfin numerous times over the past few years.

When asked if there are plans to relocate or to open another Pottery Barn in San Francisco, or to reassign current Castro employees to other Bay Area locations, he said plans are still being sorted.
"Retaining our talent is key and we work closely with the store to keep our strong sales associates and design crew specialists," Haro wrote in an email.
Currently, the entirety of the store's inventory is marked 30 percent off.
We asked Haro about the fate of Napoleon, the dining room chair overlooking Castro and Market; however, we did not receive a response by the time this story was published.
In the meantime, residents are left to grapple with another—particularly large—Castro retail vacancy.

"Not that I'm a big fan of [Pottery Barn]," wrote tipster Sam S., "but I would hate to lose another retailer in the neighborhood."
Two sizeable commercial vacancies have recently snared the attention of different exercise chains: Barry's Bootcamp is reportedly eyeing the former CVS space on Market Street, and CorePower Yoga, along with Castro Animal Clinic, is moving into the long-vacant space at 100 Church St., at Duboce.
Other recent retail closures include Slider's Diner and Crepevine; however, Indo Restaurant recently opened in the former Mekong Kitchen space, Bunn Mike opened in Myriad Market and illy caffè returned to its former Market Street shop as a pop-up.
Additionally, Park Gyros Castro is planning to open on January 1st, and Botellón, the new restaurant and bar venture from Andalé Management Group (AMG), is set to open this week in the former Hecho Cantina space.
Thanks again to tipsters Peter H., Susie C. and Sam S.! If you know of a business that's closing (or opening) text your tips to 415-200-3233. If we use your info in a story, we'll give you credit.