A plan to bring a popular Outer Sunset pop-up ice creamery to the Portola is getting closer to reality.
In January, contractors for Churn Creamery will begin renovating a long-vacant, 1,000-square-foot space in the Avenue Theater (2650 San Bruno Ave. between Bacon and Burrows). Rica Sunga-Kwan, the Outer Sunset resident behind Churn, hopes to open a permanent retail space next spring or summer.
The ice cream operation is a pop-up business founded in 2016 that makes appearances at the Outer Sunset's Andytown Coffee Roasters and events around the city, but this is its first permanent location.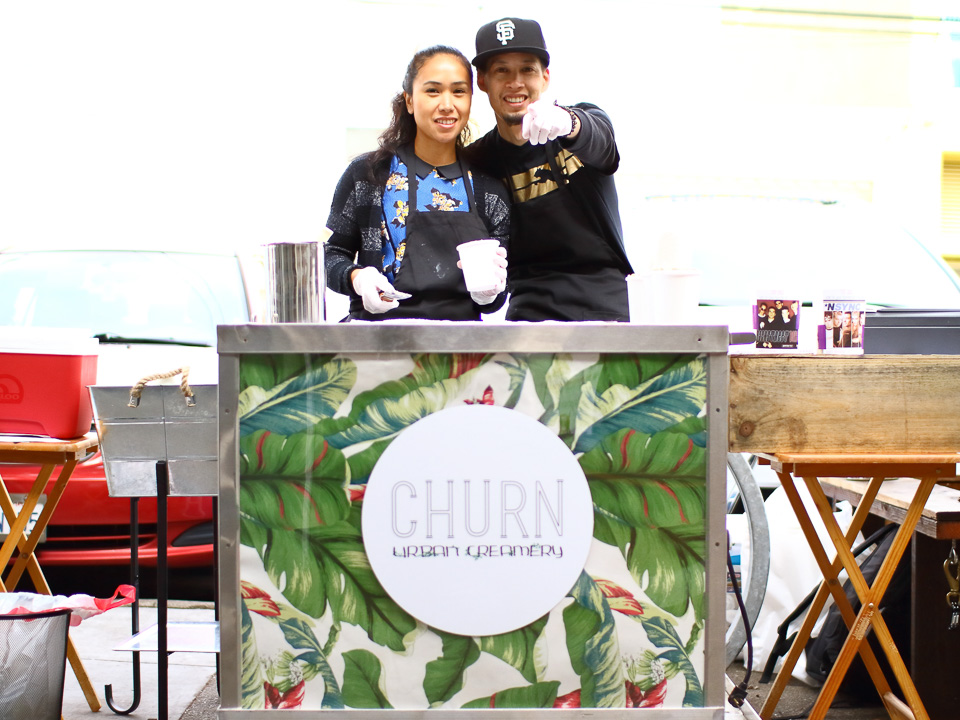 The idea for the expansion began in March when the Office of Economic and Workforce Development gave Sunga-Kwan a tour of the Avenue Theater.
At the time, Sunga-Kwan hadn't thought about bringing Churn to its own brick-and-mortar location. But when she visited, she was awed by the location and the work that the city and neighbors were putting into the historic venue.
"I couldn't say no after seeing the space," Sunga-Kwan said.
In September, after five years of organizing, a new neon sign lit up the theatre. Neighbors hope it will lure new businesses to the vacant spaces.
The space that will house Churn has been vacant since 2007. Neighbors wanted to see a restaurant move into the space, but complications with the lease got in the way, said Luke Spray, corridor manager with the Portola Neighborhood Association.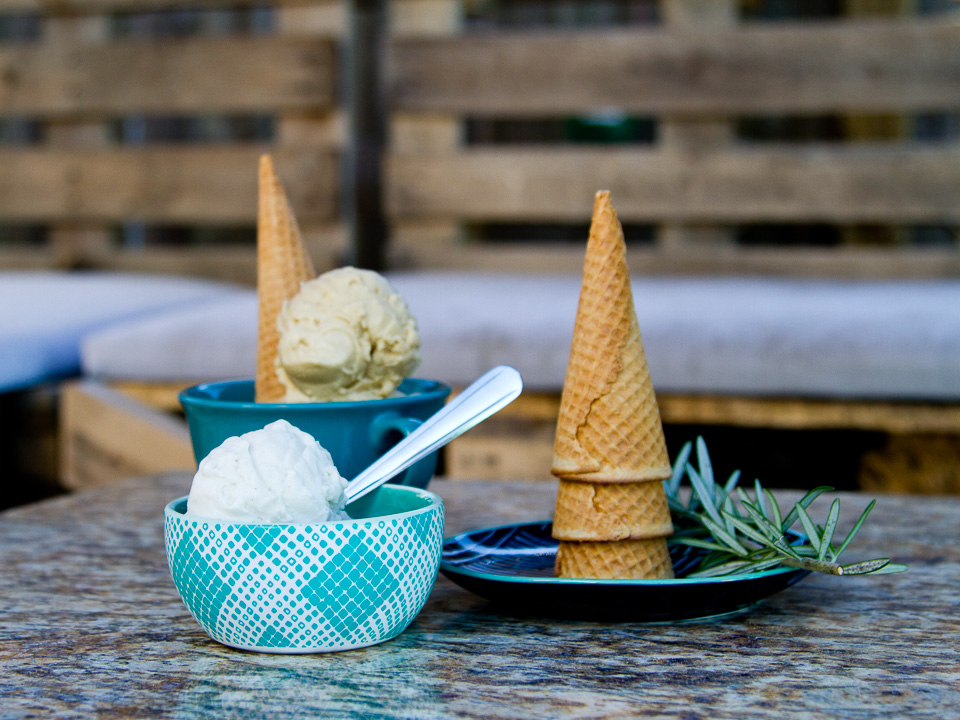 Spray said Churn has been a great partner. "I have been impressed by how hard Churn has worked at fixing some of the problems with the space," he said. Sunga-Kwan acknowledged that the location needs a lot of work. 
"We're building our creamery from the ground up," she said. "The walls and the ceiling are all that will stay."
Sunga-Kwan founded Churn in an effort to gauge the public's interest without investing too much money in the venture, but after two years of testing flavors, she said she's ready for the steady investment that a permanent store requires. 
Construction will begin in January. To fund the move, Sunga-Kwan said she plans to launch a crowdfunding campaign in early 2018.