Although he only began performing before audiences 12 years ago, "I've done music my whole life," cabaret singer and Visitacion Valley resident Jason Brock told Hoodline.
"Before that, I was shy to sing in front of people. I sang at karaoke, but I was afraid to even look at people while I sang," he said. "Things have changed quite a bit, as I'm not uncomfortable at all now, but that wasn't always the case."
Now a regular on the local cabaret circuit, Brock is performing a holiday show at Oasis from December 21–22.

Becoming a top 12 finalist on singing competition The X Factor brought Brock national recognition, but it wasn't necessarily a positive experience, he said. He and series judge Simon Cowell were not the best of friends.
"One night, I sang 'I Believe I Can Fly' on X-Factor, and Simon told me 'I don't believe you can fly. Maybe you can jump a few inches off the ground,'" Brock recalls. "I am obviously quite overweight, and he was making fun of me. I felt sad and insulted, but tried to stay dignified."
Off camera, Cowell's prickly persona was less evident, however.
"The interesting thing is that he apologized to me backstage," said Brock. "I gave him a hug, which he didn't return, and told him it was okay."
Brock used his appearance on The X Factor to propel himself into a career performing in clubs. This will be his fifth Oasis holiday show, and his largest to date.
Joining him will be a trio comprised of jazz singer Paula West, Gerald Beckett, "who plays flute like no one else," and Dee Spencer, founder of the SFSU Jazz Department.
"Together, it's going to sound and feel amazing," said Brock, who added that the evening's entertainment will include songs for Christmas, Hanukkah and Kwanzaa.
"I give credit to anyone who is able to support themselves as an independent artist/musician in San Francisco," said Brock, who has a day job as an intern in the Mayor's office.
"I was able to do it for a few years, but the money just wasn't enough for me to live on. I honestly don't know if music will ever be enough for a full-time career for me now. Maybe. I mean, we'll see where things go."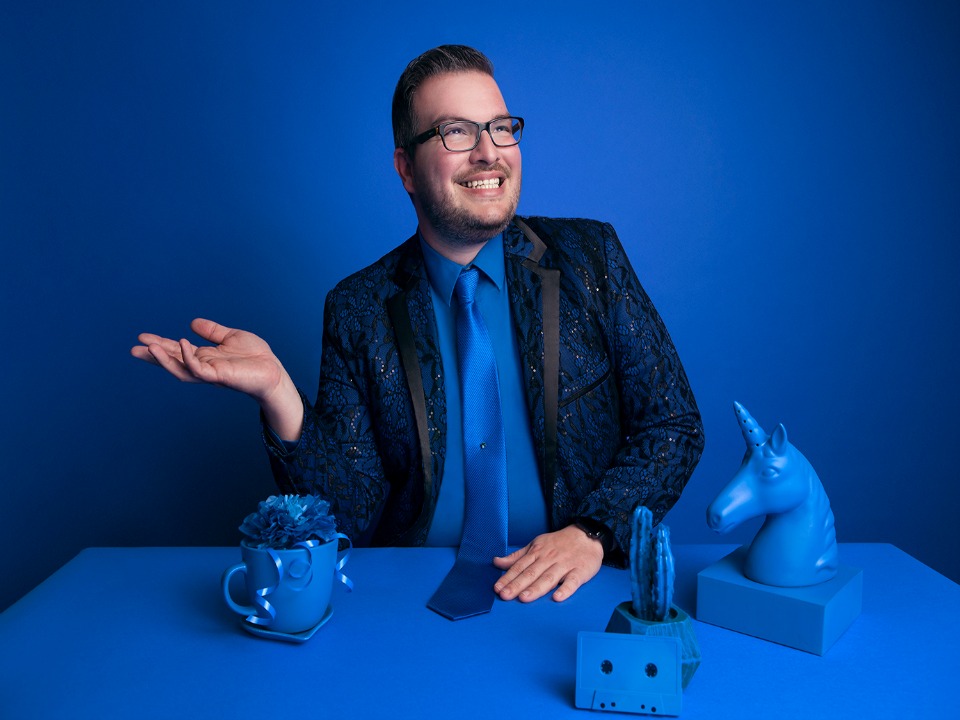 "I'm lucky enough to have a beautiful view of the Bay where I am," he said, praising Visitacion Valley.
"I like that we have quiet and safety here for the most part," he said. "I can walk around without someone screaming crazy things at me like they often did when I lived downtown," he told Hoodline. "I also like the people here—it's very diverse. The scenery is beautiful, especially the water."
Brock, who's studying political science as he interns in City Hall, said he's considering government work as a full-time career.
"I'll always sing, too," he said, adding that he hopes to eventually release an original album or write a musical set in San Francisco.
"And I am constantly performing at events, fundraisers, parties, and festivals. even private gigs," said Brock. "Performing will always be a part of my life."