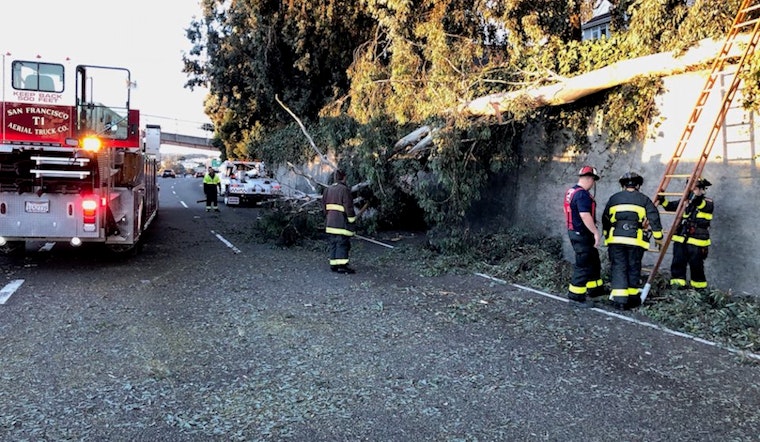 Published on December 04, 2017
San Francisco drivers this morning are facing a rough commute.
A downed tree is causing traffic jams along the southbound U.S. 101, south of the Cesar Chavez exit, California Highway Patrol officials reported. 
CHP tweeted out an image of the the tree, which is blocking several right lanes, at around 7:45am.
Caltrans is on its way to clear the tree, but there's no word yet on when it will finish work in the area. 
Commuters also faced significant traffic jams along the Bay Bridge due to a fatal accident on Saturday morning. A suspected drunk driver slammed into a toll booth on the bridge, killing Si Si Han, a Caltrans worker.