A group of Bay Area natives are turning the former Ruby Skye nightclub into a new venue with cocktails, live music, bowling and a restaurant slated to open next spring.
The new space, to be called August Hall, will have a three-lane bowling alley on its ground floor and a music venue upstairs, partner Nate Valentine told Hoodline. "We want to make it approachable," he said.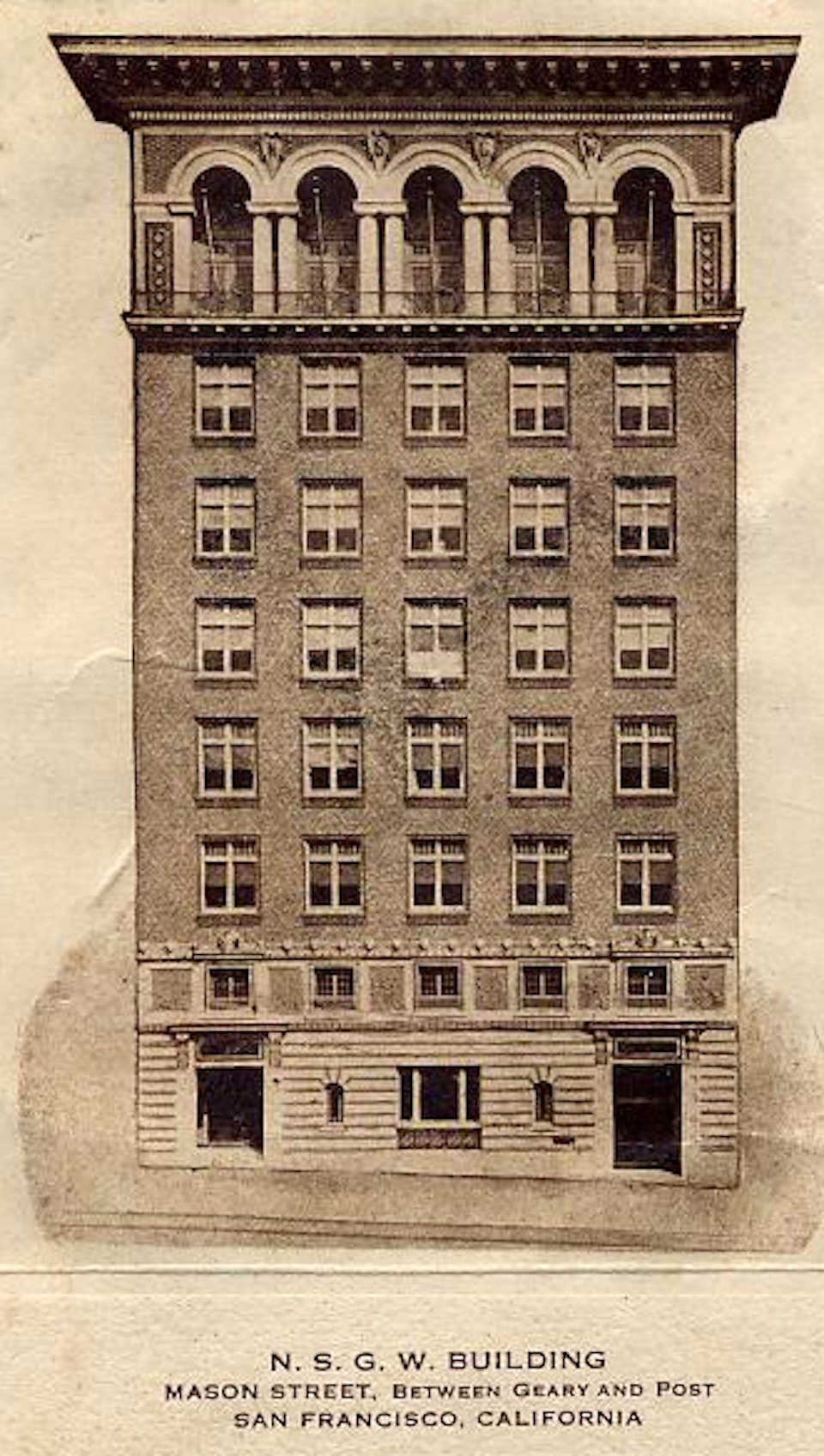 "It's a very local team—born and raised in and around San Francisco—and we have focused on making the venue inclusive," added Britt Hull of the Tide Design Co.

Other partners include Scott Murphy and Chad Donnelly, co-founders of Snowball Ventures and the Snowball Music Festival, and Justin Roja, partner at Redford and Rambler. Valentine has launched multiple restaurants across the city including The Tipsy Pig, Padrecito, Harper & Rye, and Double Dutch.
The team aims to step away from Ruby Skye's exclusive nightclub experience to offer a more inclusive space that concentrates on music, Hull said.
Hull said said renovation work is improving the sight lines from every seat, and a new sound system crafted by d&b audiotechnik has taken priority throughout the design process.
The balance of designing to balance the building's historical aesthetic with the acoustic demands of the sound system has proved to be "design problem-solving at its core," Hull said. Parisa O'Connell Interior Design is collaborating with Hull in the design process.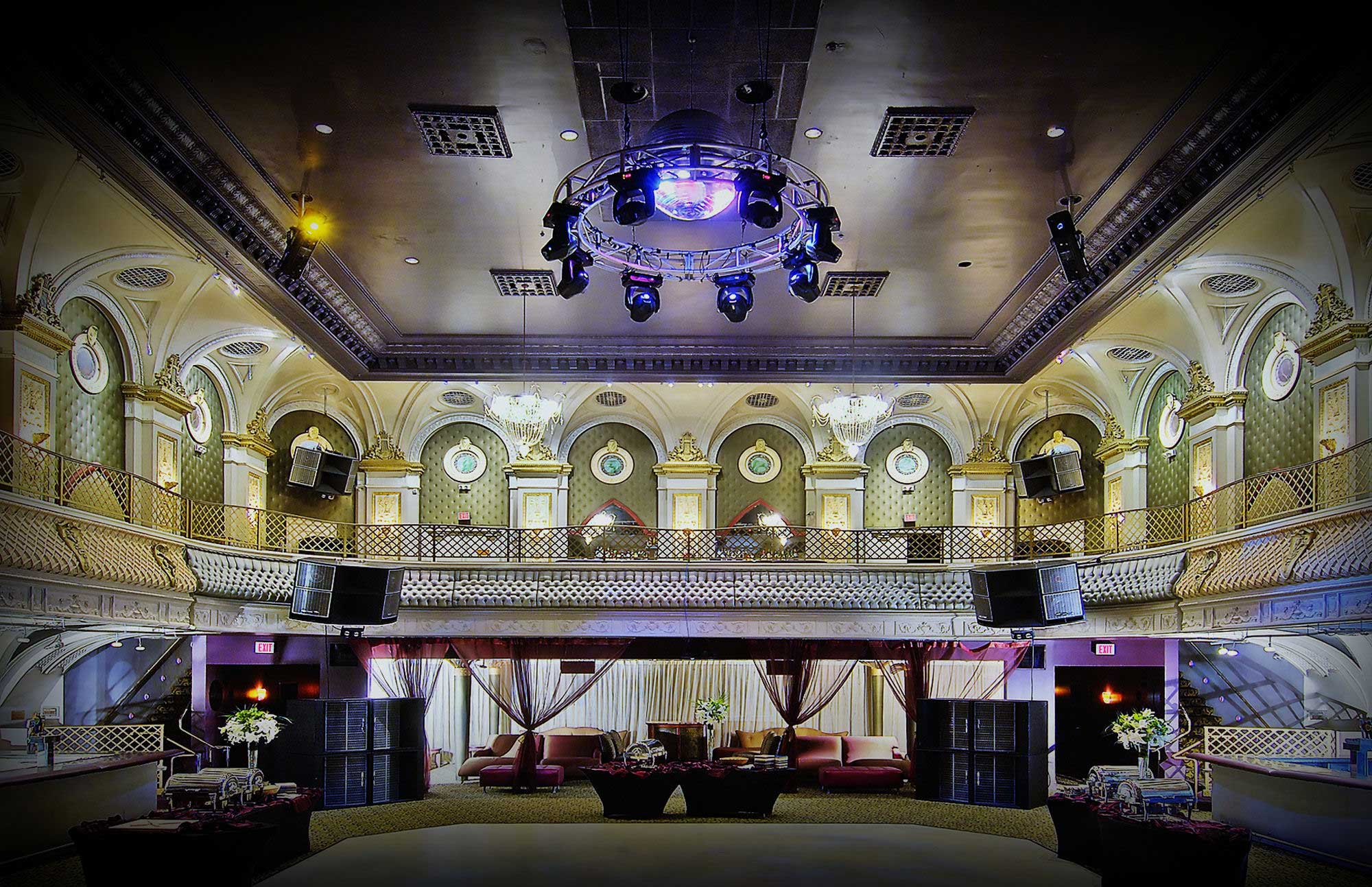 The new venue is named after the building's architect. Built in the 1890s, 420 Mason St. has housed a variety of uses, but has not seen any major structural changes.
"Much of the building has been touched up here and there, with projects on top of projects," Valentine said.
"It has been a huge project stripping the many rooms and spaces down to the bones to evaluate what is salvageable," Hull added. When possible, workers seek to reveal and protect the building's history, but when changes must be made, the team strives to make them conform to the original design.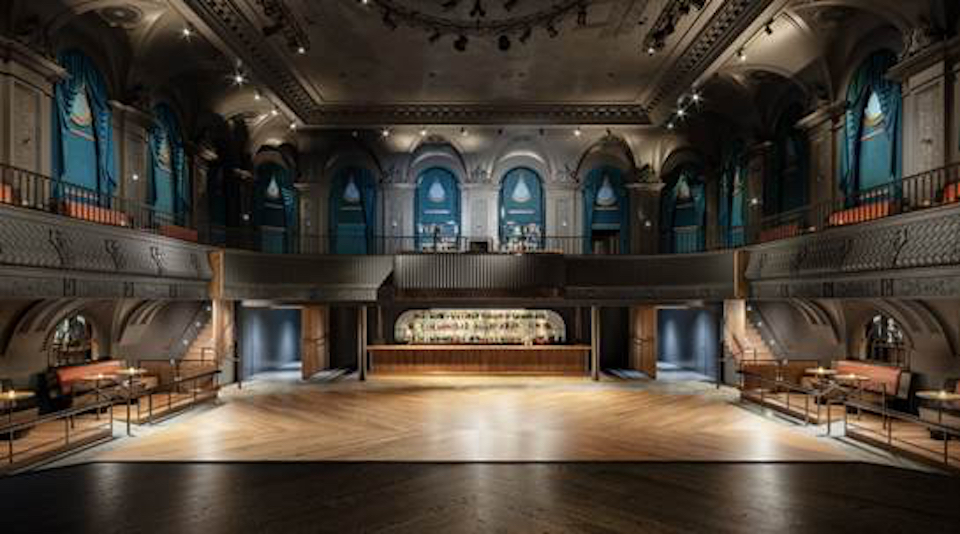 Because of the partners' respect for the building's history, working with the Planning Historical Preservation department has not been a struggle, Valentine said. The most difficult aspect to reach agreement with the city on has been the external signage, he said.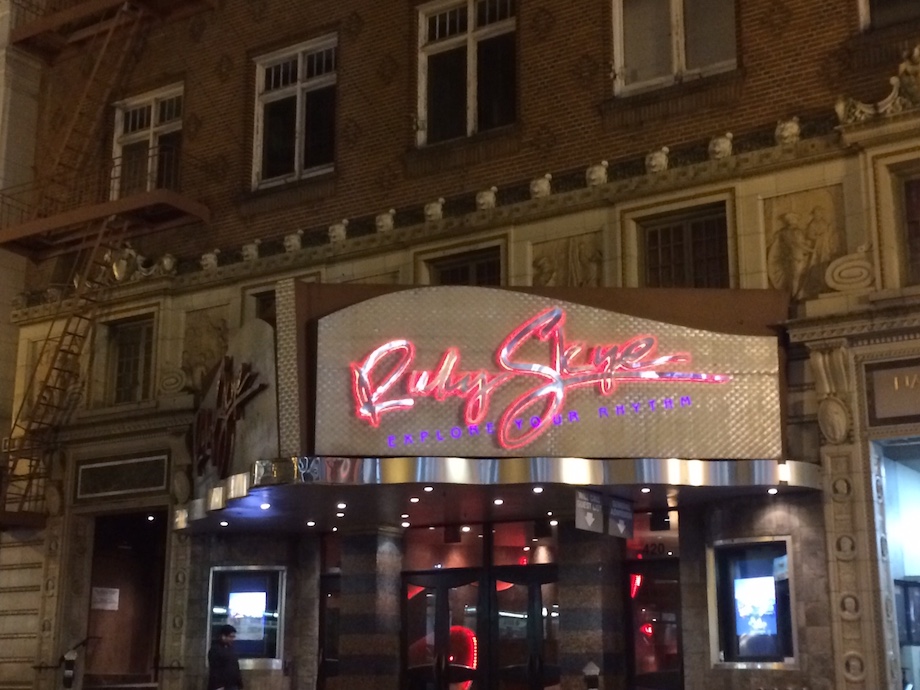 As we previously reported, the partners hope August Hall's programming will range from formal concerts to EDM shows to comedy acts. The upstairs venue will fit 750 for seated concerts and 1,000 for dancing events.
There's not an average price point for tickets at this point, but Valentine said pricing will be "very cognizant of our audience, because we are the audience."
Fifth Arrow, the downstairs restaurant, cocktail bar, and bowling alley will share a lobby with August Hall, replacing Ruby Skye's downstairs venue, Slide.
The restaurant will be open seven days a week to all ages, all of the time, Valentine said. The name stems from a bowling lane marking reference.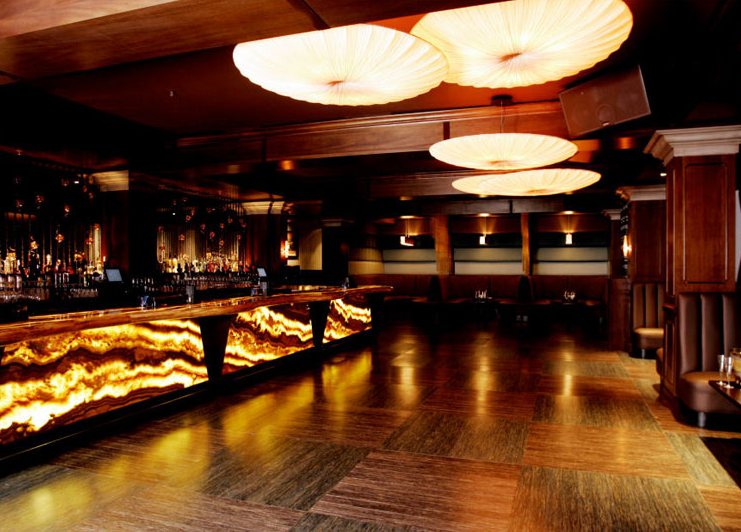 Two of the three lanes will be available for reservations, but at least one will always be available for walk-in use.
Pizza will be the staple of the restaurant, Valentine said, providing the heart of a shareable menu. There will be a couple of mains offered, and some finger foods, but the team intends to focus on several pizzas they can be really proud of, he said.
The partners are working with Live Nation San Francisco to book artists. No acts have been scheduled yet, but an early schedule is expected to be announced in early 2018, spokesperson Megan Zamiska said.