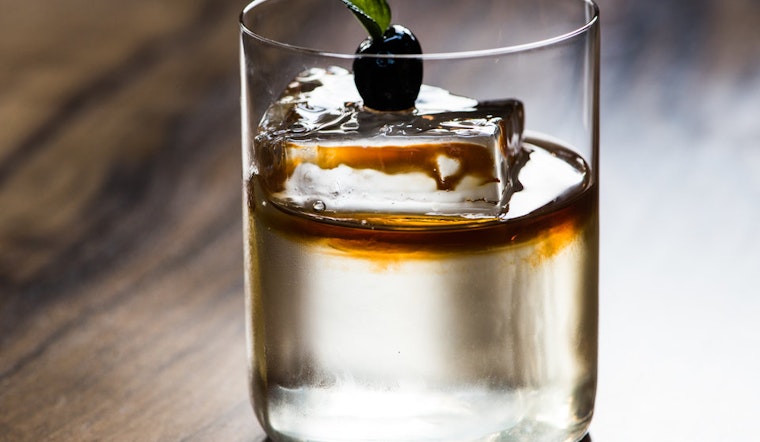 Published on December 22, 2017
True Laurel, a new venture by Lazy Bear's Chef David Barzelay and Bar Director Nicolas Torres, opens tonight in the Mission at 753 Alabama St. (between 19th and 20th streets) in the space formerly occupied by The Tradesman.
Named after a shrub native to the Bay Area, the bar features ingredient-driven, seasonal cocktails that use whole fruit, or what Torres calls "the cocktail analog of nose-to-tail dining." 
One creation is house-made amaretto infused with stone fruit pits and a lemon's juice, peel and pith. He said his inspiration was a noyaux oil the kitchen makes from stonefruit pits.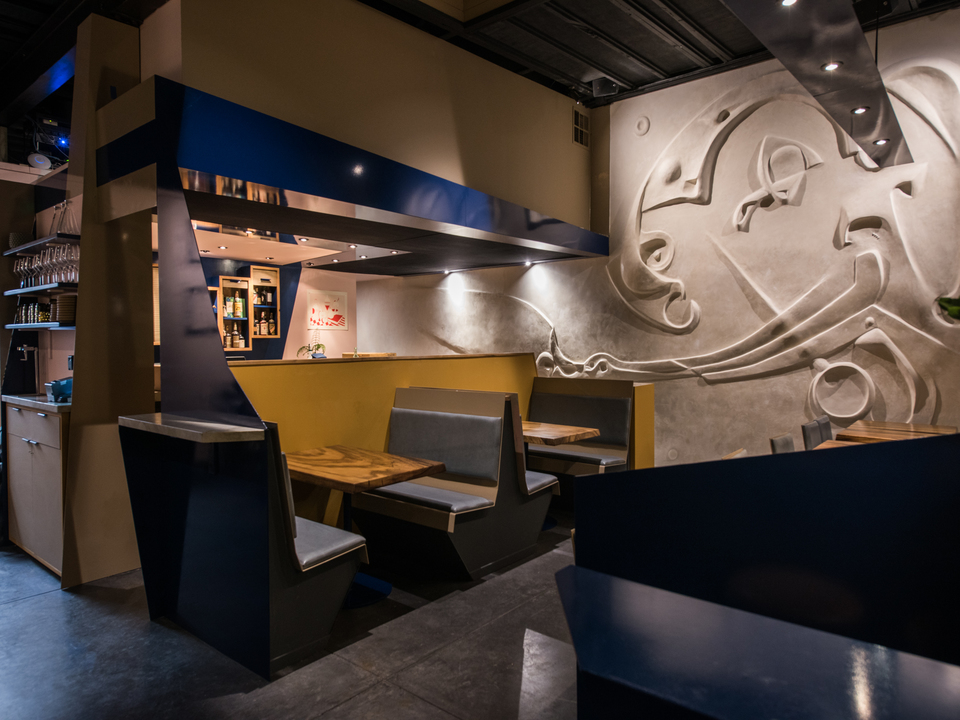 "I already had a drink made from pluots, and I loved the idea of using the whole fruit," said Torres. "So, I had one drink made from the flesh, one from the stone," he said. "The essence of amaretto comes from the kernels of fruits, not just almonds as many people think."
True Laurel's drink menu includes the Shaker Lemon Stirred with Meyer lemon fino sherry, moscato chinato, and wheat vodka served up with a candied and charred lemon wheel, and vintage spirits, like bottles of Stitzel-Weller Bourbon that date back to the 1940s, as well as wines from around the world and aperitifs.
The partners describe their food program as a whimsical take on comfort food that's served as la carte, sharable plates.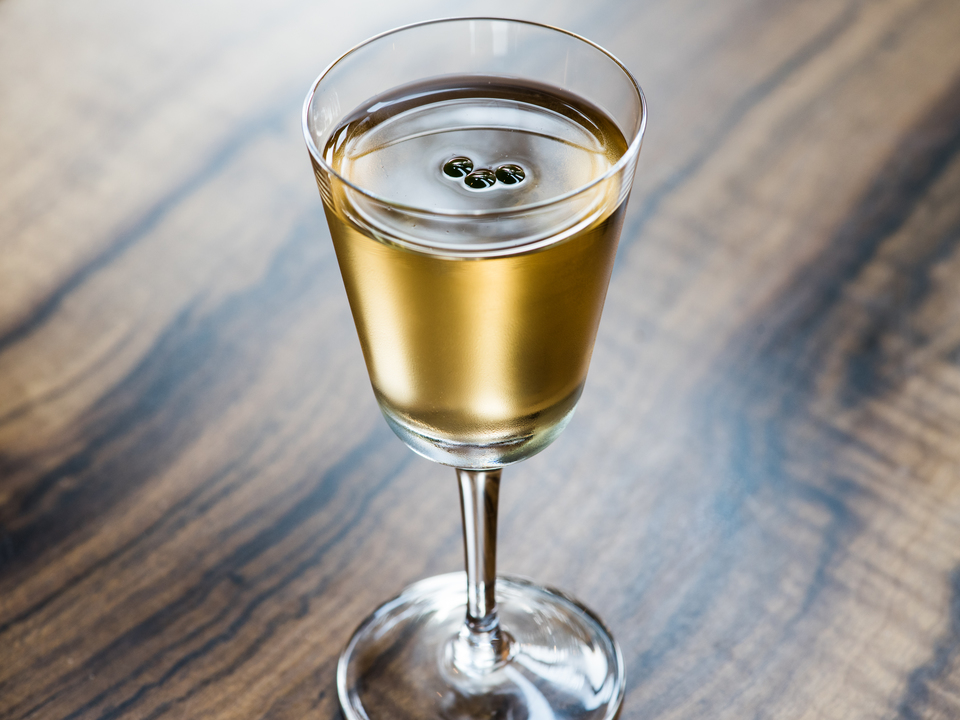 Menu items include crispy hen of the woods mushrooms served with "sour cream 'n' alliums" dip. Inspired by a dish that they carried over from Lazy Bear, Barzelay said that they wanted to do a play on the classic onion dip.
There's also a Dungeness crab fondue seasoned with a housemade version of Old Bay Seasoning, as well as a bone broth served with ramen noodles, sausage, ham hocks, a marinated egg, and greens like collards and bok choy.

Torres said the neighborhood is supportive, adding that he and Barzelay feel lucky to be surrounded by "must-try neighbors like Trick Dog, Flour + Water, and Jay'n Bee."
In collaboration with Torres and Barzelay, the interior was created by artist and designer Nicholas Roberto and Scott Barry, a brand designer. Drawing inspiration from its native roots, the main bar was made from white-green quartzite inlaid with the cross section of a laurel tree.
While Torres said initial plans weren't to open in the Mission, but the partners were excited when they found the space.
"All we knew is we wanted to open a bar, and we were set on offering our cocktail tasting menu," he said. "No matter what we found, I'm sure the design would have gotten weird, but the current design happened organically within the space."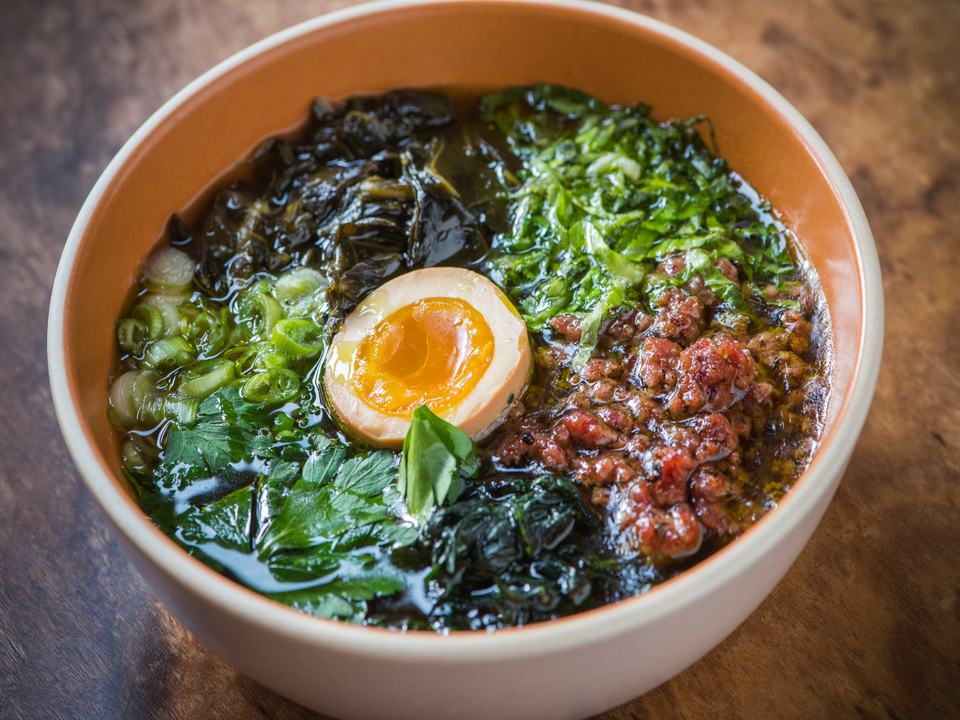 True Laurel has 36 seats and will be open every day (except Christmas Eve and Christmas) from 4pm to 2am for walk-ins only. The kitchen opens at 5pm, and the last call for food is 1am.
Early next year, the team plans to debut True Laurel's second phase, an eight-person tasting bar with two seatings each evening. The bar will have its own bartender who'll offer an experimental menu of five tasting-sized cocktails and food pairings.
For more information, visit True Laurel's website, or follow the restaurant on Instagram.