San Francisco State University's Pacific Leadership Institute (PLI) and the Golden Gate National Recreation Area (GGNRA) will soon be piloting an overnight environmental education program at West Fort Miley in Land's End. The PLI's overnight programming pilot will begin in early 2018.
The Pacific Leadership Institute provides team building and leadership development experiences for teams and individuals, and works to promote the "empowerment of youth and adult leaders to create positive change in their community," according to its website. PLI is an institute of SF State that's housed inside the Recreation, Parks, and Tourism department.
The Pacific Leadership Institute serves community and educational groups with more than 350 daytime outdoor education programs annually, including the Adventure Challenge Course at Fort Miley.
In addition to promoting the outdoor experience, the overnight program will focus on more in-depth outdoor leadership experiences.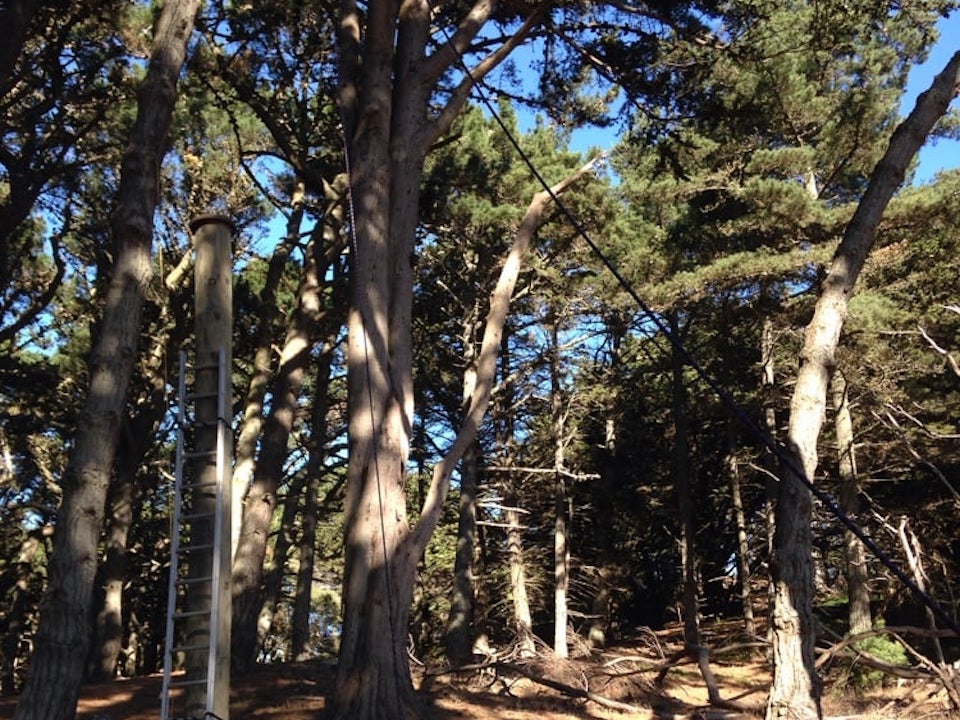 Participants will utilize a small grassy field and be able to "stage tents and picnic tables, prepare food, and utilize a portable fire pit," said the National Park Service.
The program pilot was preceded by a 30-day comment period for adjacent neighbors and key stakeholders. Feedback led to clear guidelines about who qualifies for the program and that noise from the campsites can't exceed 65 decibels.
Like many other campsites run by the NPS, there will also be mandatory quiet hours from 9:30pm-6:30am.
"We're looking forward to seeing this exciting pilot expansion of programming with a long time partner at West Fort Miley come to fruition," Trevor Rice from the Golden Gate National Recreation Area said in a statement. 
"We value the ongoing engagement we've had with neighbors in the area, and appreciate the insightful feedback they provided that helped shape the final program."  
Camping at Fort Miley won't be open to the general public. Instead, it will be open only to educational programs that have 15-30 campers at a time, and the longest groups can camp is two nights at a time.
Fort Miley was devised in 1885 by then-Secretary of War, William C. Endicott, to address a presumed need to defend the San Francisco Bay coast. In 1900, the fortifications were named after Lieutenant Colonel John D. Miley, who had died in battle the year before. Fort Miley was was garrisoned off and on until 1943, toward the end of WWII. 
The original San Francisco Veterans Affairs Hospital was constructed in its current location at Fort Miley in 1934.