In this edition of SF Eats, we bring you two new businesses that have opened in the Mission and Potrero Hill, two closures in North Beach, and a few updates on eateries that have moved or have temporarily closed.
If we missed an opening or closing in your neighborhood, email [email protected] or send a quick text to 415-200-3233 and we'll give you credit for the tip. 
Now Open
Mission: Newkirk's
1002 Potrero Ave. (at 22nd Street) 
In the Mission, Hoodline tipster extraordinaire Al told us that Newkirk's, located at 1002 Potrero Ave., is now open for business. The space used to belong to New Aux Delices, a Vietnamese restaurant that shuttered back in 2015.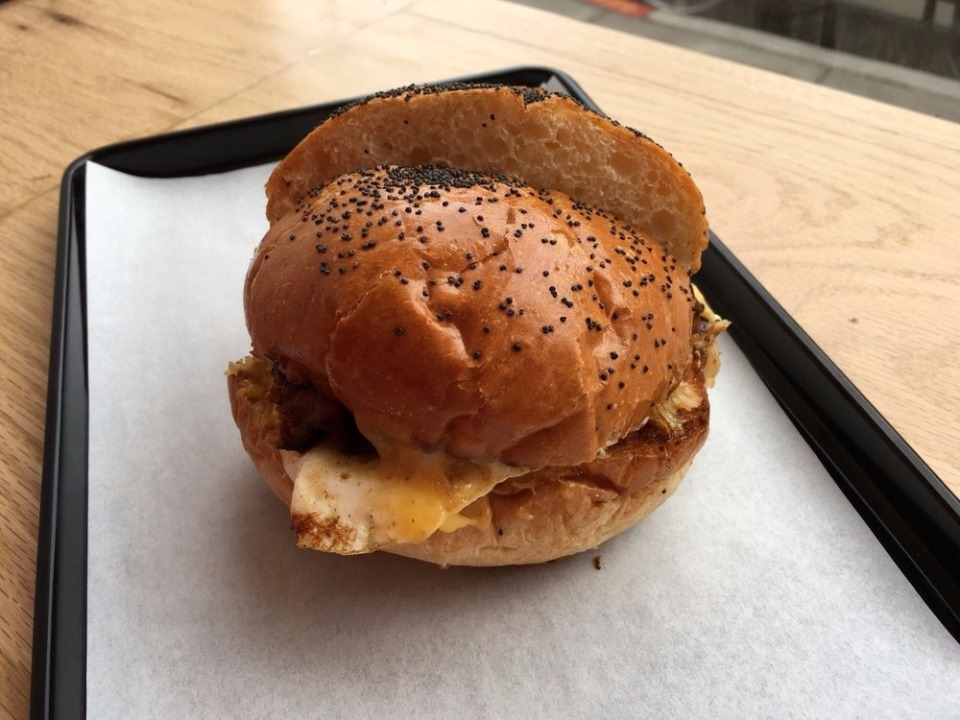 The new eatery offers East-Coast style fried egg sandwiches, clubs and salads in a casual setting. The menu promises more combinations in the future, but customers checking stopping in now can expect to find five fried-egg sandwiches for sale. 

In addition, there are six sandwiches featured on the menu, including a cheesesteak ($12), a BLT ($9), a steak sandwich ($12) and others, as well as three salads and Ritual coffee for $3. 
Newkirk's is open Monday-Sunday from 8am to 2pm. 
Potrero Hill: Junior
2545 24th St. (at Utah Street)
In Potrero Hill, Al said Junior, a neighborhood bar that took over the former space that belonged to Jack's Club until 2013, is now serving.
We reported on the new business in September, which included interviews with Matthew Conway and David Ruiz, two of Junior's business partners. The new corner bar features a wide open space with high top tables at the bar and alongside the edge of the space.
"[It's also] complete with an indoor ATM, a photo booth and a back lounge," said Al. 
The menu features 10 cocktails for $11 each, from the 'Night Nurse' (blended rums, amaro, maple, lime, spices) and 'Sleepy Floyd' (calvados, Italian vermouth, sour apple) to 'Concrete Slippers' (apple, brandy, ancho, ginger, cherry) and more. 
The bar also offers a variety of bottled and canned beers, as well as a few options for wine. 
Junior is open Monday-Sunday from 2pm to 2am.
Recently Closed
North Beach: Caffee Spuntino
543 Columbus Ave. (between Union and Green)
Over in North Beach, Al reported that Caffee Spuntino, a coffee shop located at 543 Columbus Avenue, recently shuttered for good.
The café, which opened in early 2016, offered an expansive menu of breakfast items, pastries, salads, pizza slices, desserts and more. Some fan favorites included flatbread pizzas that came with various toppings like tomatoes, artichoke, olives, and more, cannellonis, bombolonis and many others.
"They were struggling the first half of the year [so] they offered other savory items including pasta, [but] it didn't help," said Al. "[The place is] now closed and the front window has a no trespassing flyer plastered on window."
No word yet on what's coming in next, but if you see any action taking place inside, text us at 415-200-3233.
North Beach: Sylvia's Bake Shop
1501 Grant Ave. (at Union Street)
Al also confirmed that Sylvia's Bake Shop located at 1501 Grant Ave. is definitely closed, thanks to the white paper that was covering the windows when he stopped by.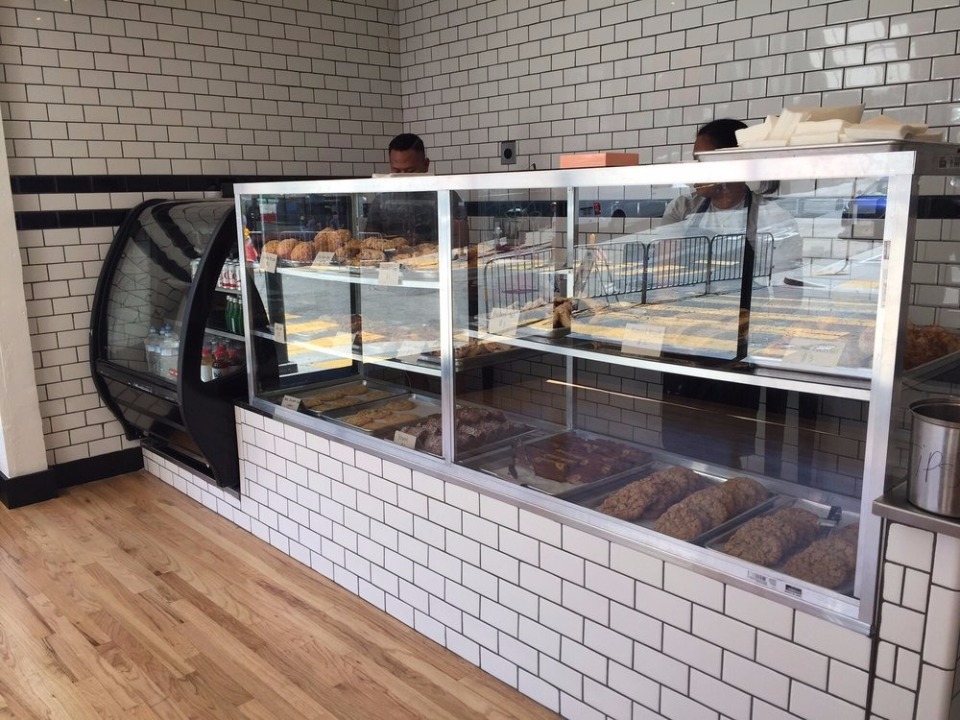 The cash-only establishment, which opened this past summer, offered a selection of baked goods, including cupcakes, cookies, apple pie, tarts, red velvet cake and more. 
We haven't heard what will be coming in to replace the business, but we'll let you know when we learn more. 
Updates
Financial District: The Garden Restaurant
716 Kearny St. (at Merchant Street)
In the Financial District, Al said The Garden Restaurant is temporarily closed for renovations. One reason for the renovation us due to the changing restaurant scene, according to a local merchant he spoke with.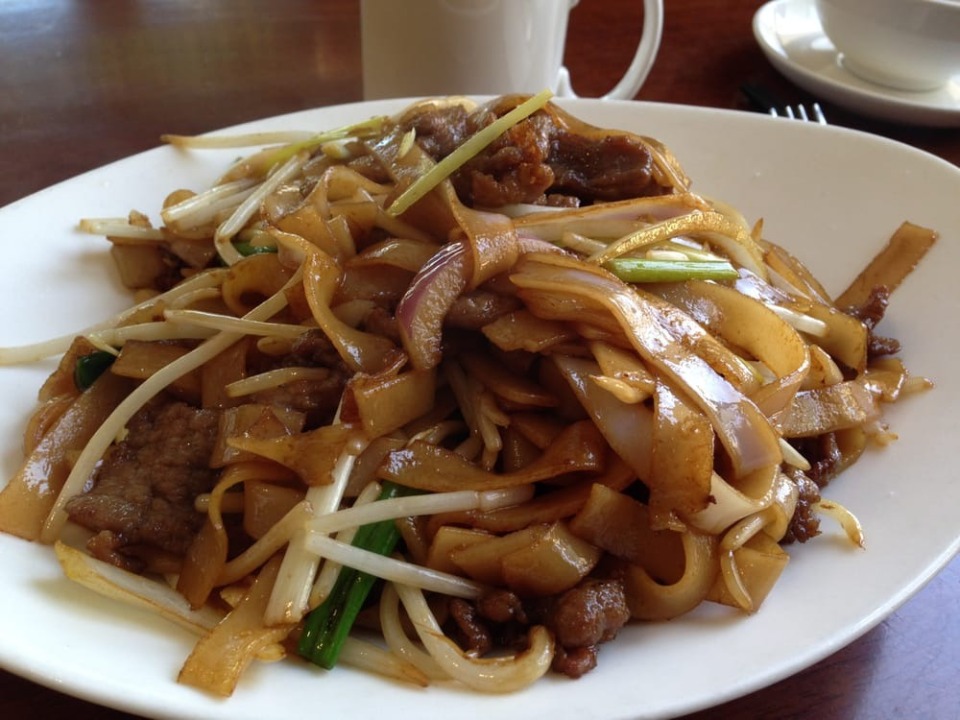 "Those old-school furnitures and gold/red and fish tank scenery is just a memory of the past," said the merchant. "Younger families with kids will opt to stay in suburban eateries than coming to Chinatown to fulfill their craving."
Al and Hoodline weren't able to get in touch with the owner, but when we find out when the business will be re-open, we'll let you know. 
Tenderloin: L&G Vietnamese Sandwich
602 Eddy St. (at Larkin Street)
Over in the Tenderloin, Matt G. noticed that L&G Vietnamese Sandwich—which, according to him had the neighborhood's best banh mi—appeared to be closed.
We checked in with the business via Facebook and the owner said the closure was temporary. 
"We had to close to remodel/remake our business strategy," he said, noting that the eatery is "usually a one person operation."
According to the representative, "the stress of providing the many varieties if options on our menu have affected the owner/chef's health," so the sandwich shop "went to the drawing board to come up with new items that are easier for preparation purposes."

L&G Vietnamese Sandwich is expected to re-open for business in the coming days. 
Castro: Doughp
2175 Market St. (between Church and Sanchez)
Finally, in the Castro, Hoodline reader Joe T. said Doughp, an ice cream shop that specializes in various flavors of cookie dough, appeared to have closed.
The kiosk inside The Myriad, which we covered back in August, was the first brick-and-mortar spot for the company. 
"They didn't last long. I had noticed that the price of a single scoop dropped from an eye-popping $6, to $5, to $3.95," said Joe.
However, when one of our reporters stopped by the space, he noticed a sign that notified customers of its move to Pier 39. According to its website, customers can find Doughp's newest outpost on the second floor next to Crab House at Pier 39. 
Doughp is open Sunday-Thursday from 8am to 9pm and on Friday and Saturday from 8am to 10pm. 
Thanks, Al!
Have you seen something interesting while you're out and about? Text Hoodline, and we'll try to learn more: 415-200-3233.