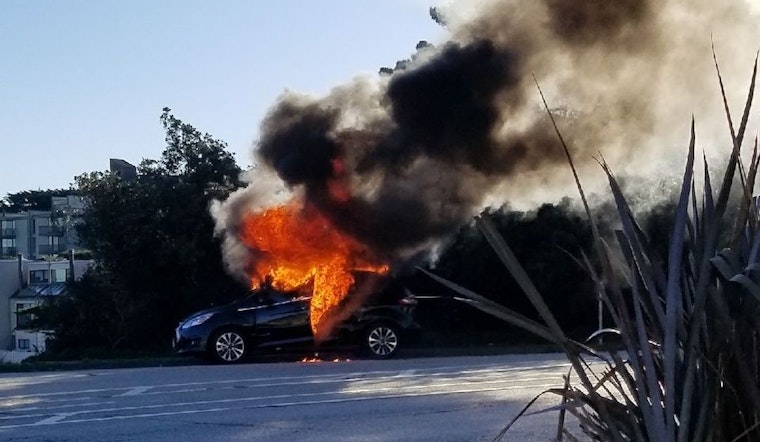 Published on December 21, 2017
Via our tipline, we've learned that the San Francisco Fire Department is responding to a car fire in Diamond Heights.
The car was ablaze at 9:22am, according to tipster Daniela B. "I called it in to SFPD first thing, they already knew about it and had fire trucks on the way," she said via text message. "It looks like the fire was inside, not in the engine," she added.
Before firefighters responded to the scene, "cars were still driving down Portola towards Market [that] passed the car on fire, not sure if that was safe," Daniela said.
As of this writing, the car is still on fire, although the road was not yet closed to traffic. According to Daniela, the fire isn't close to structures, trees or other vehicles.
We'll update this story when more information is available.
If you've seen something newsworthy, text your tip and a photo to 415-200-3233. If we use your info in a story, we'll give you credit.