Owen, the orange cat who sleeps in the window at Aardvark Books, will continue dreaming on Church Street for a while longer.
The building's owner, who also operates the independent bookseller, has taken the property off the market after listing it for sale last fall. As we reported in September, the 39-year-old store was set to close as a result.
Yesterday, manager David L. said the store, which sells new and used books, magazines, graphic novels and ephemera, will "remain open indefinitely."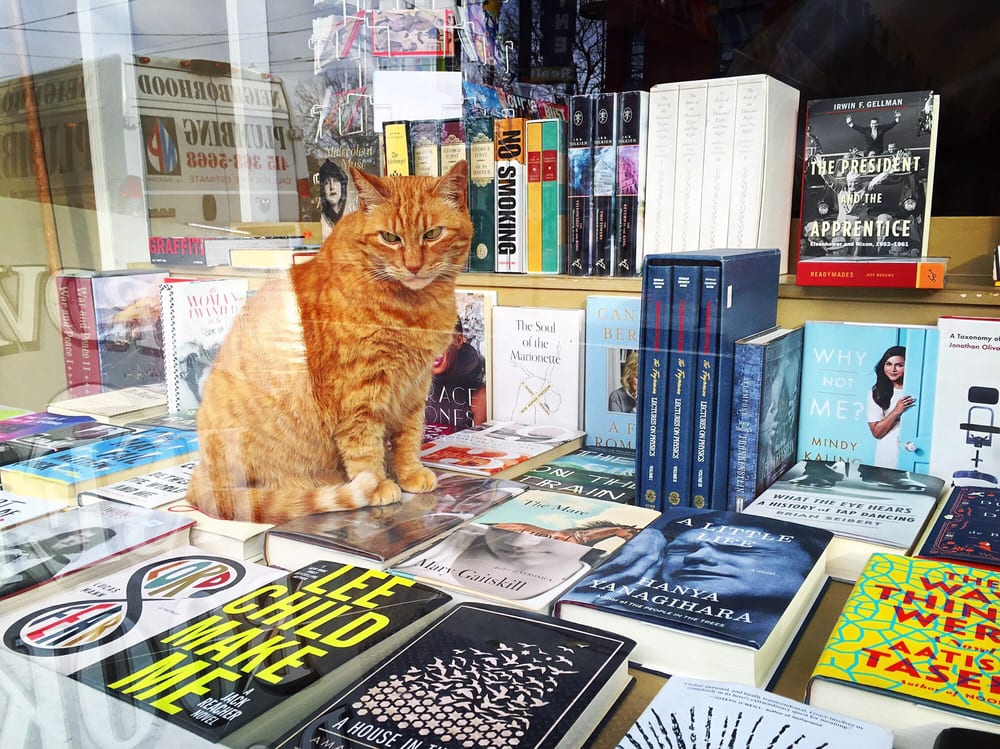 David thanked the community for stopping in with messages of support and said the store continues to accept used books for cash or trade "as usual." 
According to the now-defunct listing, the single-story building has storage space, an office and outdoor area in the rear, but it "needs to be upgraded." A future buyer would need to confirm expansion and development feasibility with an architect and the Planning Department.
On Zillow, a note indicates that that the original asking price of $2.8 million was lowered by $400,000 before the owner removed the listing. City records indicate that the building, which was built in 1907, occupies 2,780 square feet of the 3,125 square feet parcel.
Have you seen something interesting while you're out and about? Text Hoodline and we'll try to find out what's going on: 415-200-3233.