By
Hoodline
- Published on January 30, 2018.
If you're in the market for a fun evening (or day) out that doesn't cost a lot of dough, look no further. We've found three fun events for couples to check out on the cheap this weekend, along with inexpensive and delicious nearby restaurants to hit up before or after. 
Date 1: North Beach
Get historical at the Beat Museum
If your last encounter with Jack Kerouac was in high school, why not reconnect with SF's literary history on a date to the Beat Museum? "Located on the same ground that was once the epicenter for Beat activity during the 1950s, the Beat Museum hosts an ever-increasing collection of cultural ephemera," writes Groupon. "The shelves and glass cases brim with various editions of Allen Ginsberg's Howl, a sweat-dappled jacket worn by Jack Kerouac on his travels, and William Burroughs's guide to perfect table manners." Admission is normally $31 for two, but Groupon is offering it for $12.50, which includes a free poster.
Grab pasta on the cheap at Pasta Pop-Up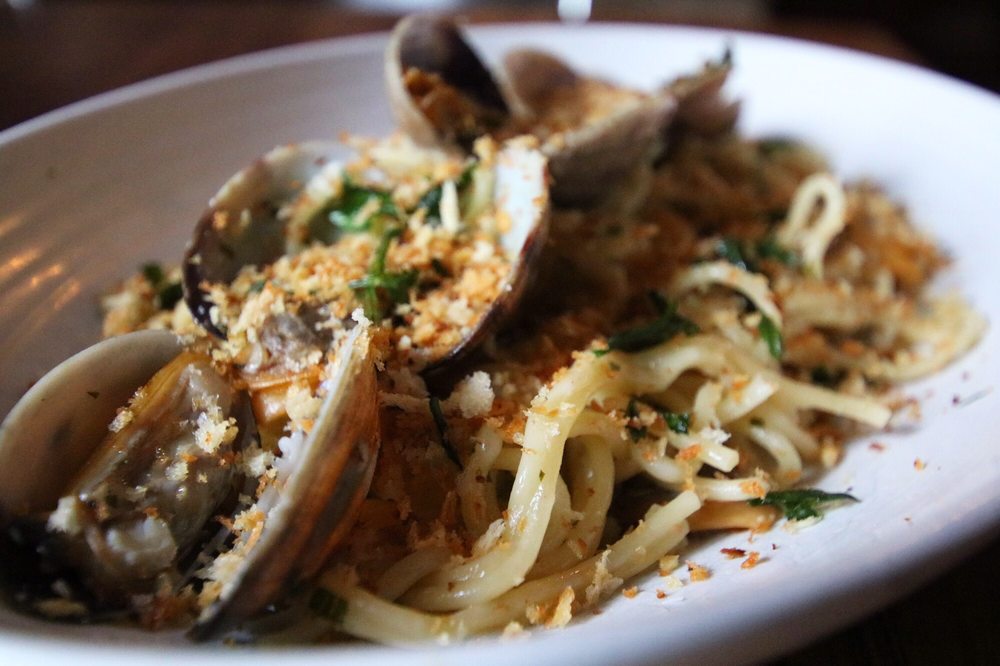 The folks behind popular North Beach pizza joint Il Casaro are leading the charge at this new pasta spot, where nothing on the menu is over $15. Split a $6 plate of arancini, a couple of $12-13 pastas (try the gnocchi with cream and sausage or the tagliatelle bolognese), and a $7 tiramisu for dessert, and you'll be out the door for under $20 per person before tax and tip. 
Check out Pasta Pop-Up on Yelp >
Date 2: Treasure Island
Enjoy bocce and wine at Sol Rouge Winery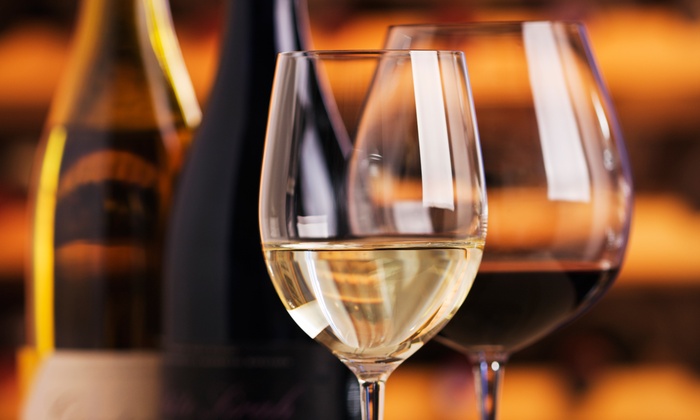 How does a double date sound? Team up with another couple and make the trip out to Treasure Island for a visit to Sol Rouge Winery, which produces wines made with the grapes of France's Bordeaux and Rhone regions, like grenache, mourvèdre, counoise, and cabernet franc. From 12-5pm on Saturdays and Sundays, visitors can taste through Sol Rouge's wines, then challenge each other on the outdoor bocce courts. A tasting and hour of bocce for four is normally $120, but Sol Rouge is offering it for $71.50 (which works out to about $18/person), including a $20 gift certificate towards to-go bottles. 
Check out the island's newest restaurant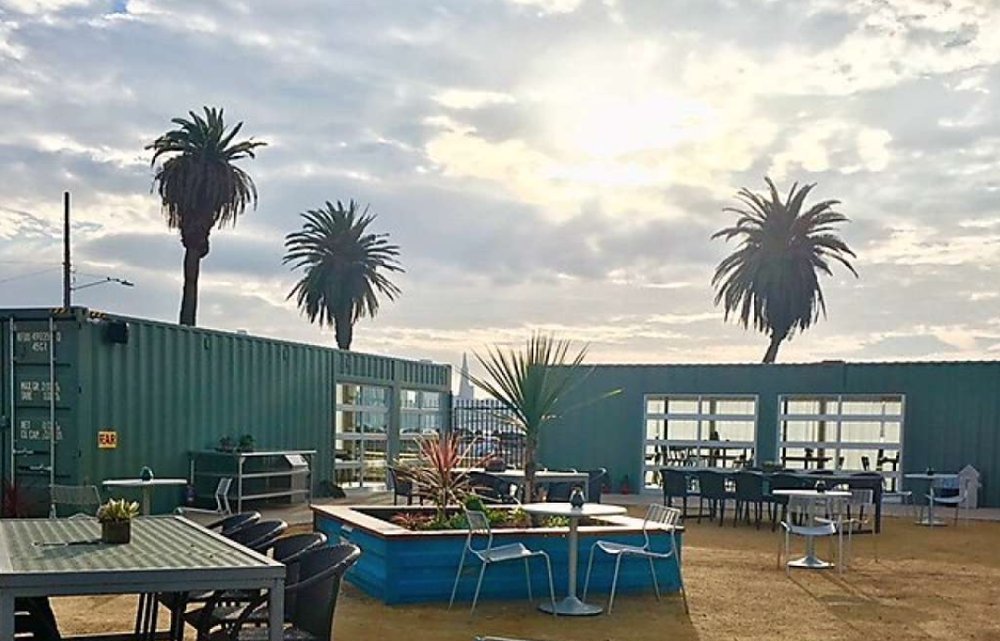 Dining options on Treasure Island are few and far between, which is why the recent opening of Mersea was a big deal. Housed in a former shipping container with views of the city skyline, this newbie boasts affordable prices by SF standards—nothing on the menu is over $16 (tax included), with options like build-your-own toasts and salads, a $12 double cheeseburger, and $6 street tacos. Lay down a solid base for all that wine, or replenish yourself post-tasting.
Date 3: Mission
Take a bread-making class at Sour Flour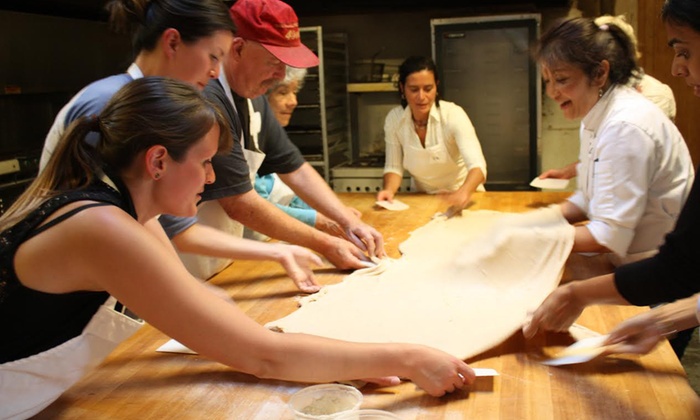 At this class inside the Mission's La Victoria Bakery, "instructors teach students how to use, nurture, and maintain wild yeast, an essential ingredient for artisanal sourdough baking," Groupon writes. "Along the way, they convey recipes for pizza crusts and rustic loaves, and even help students bake a crispy flatbread during class. At the end of the two-hour session, students go home with their own yeast and a few new baking projects to try out." At $82 for two (discounted from $160), this is on the slightly pricier side of a cheap date, but can you really put a price tag on knowing how to produce the staff of life? 
Chow down on pupusas at La Santaneca de La Mission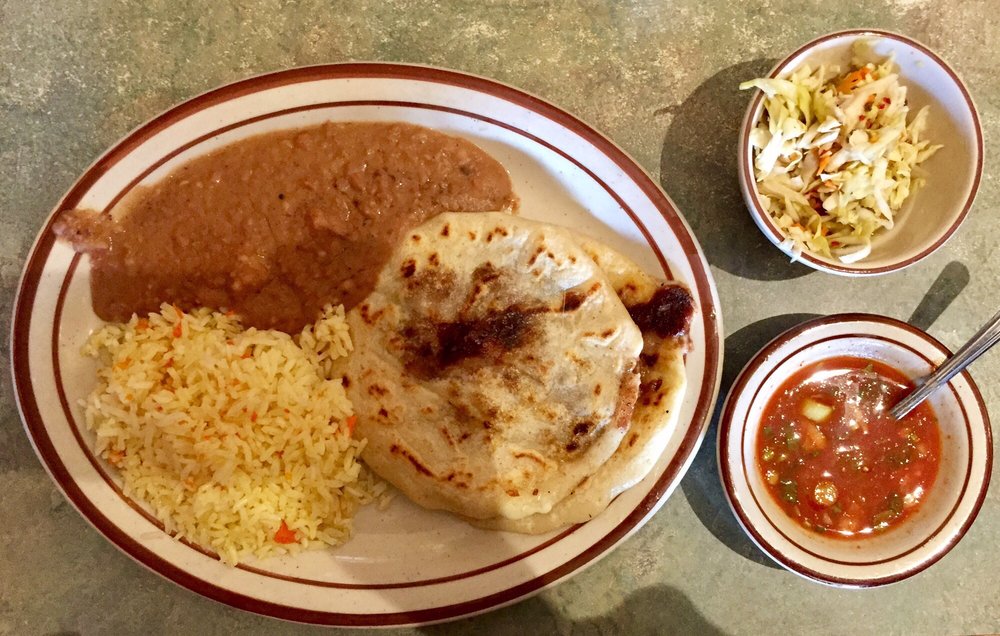 After you've kneaded and rolled to your heart's content, let someone else pound out the dough for a change. Just a few blocks away on Mission Street, La Santaneca serves up some of the Mission's very best pupusas, stuffed with pork, beans, cheese, loroco (an edible green vine), and more. A plate of two pupusas, beans, and rice will only run you $7 or so, and you can round out your meal with plantains and fried yucca for a few bucks more. Just don't forget to bring cash, as they don't accept cards. 
Check out La Santaneca on Yelp >
Disclosure: Hoodline offers data-driven analysis of local happenings and trends across cities. To make this work possible, we may include affiliate advertising links that earn us a commission in articles.