In this edition, we bring you the addition of Union Square's first boba spot, a new tenant at a former pescatarian and vegan eatery, a second outpost for a robotic café, and more food-related news from around the city.
Openings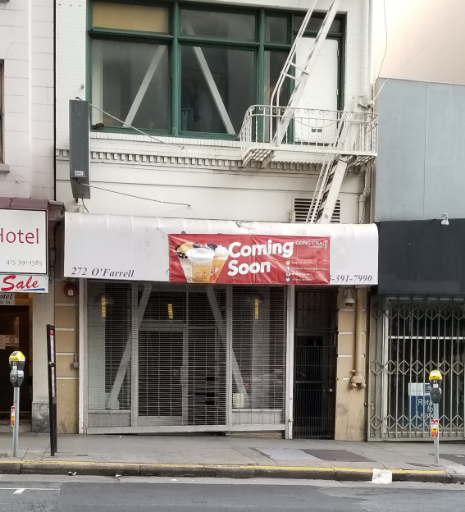 Union Square: Gong Cha
272 O'Farrell St. (between Mason and Powell streets)
Distinguished Hoodline tipster Al M. reports that "what used to be the former space of La Fleur 2 salon will now become Gong Cha."
He notes that this will be Union Square's first standalone bubble tea spot and said that the business is still in its early stages of development.
The company appears to be a international chain that was originally founded in Kaohsiung, Taiwan in 2006. Al M. was told that the company—which operates mainly as franchises in the U.S.—is based out of state but "will hire locally."
Currently, there are other California Gong Cha outposts in Irving, Newark, San Jose, Sunnyvale, and Davis.
On the menu, expect to see an array of milk teas, bubble teas, and Gong Cha's signature "sparkling series." (You can check out the full menu here.)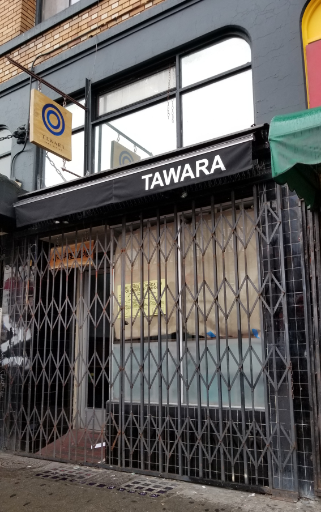 Mission: Tawara
2193 Mission St. (at 18th)
The former space of the Mission's Urban Fish—known for its pescatarian and vegan menu—will have a new tenant, Al M. told us.
A department of Alcoholic Beverage Control notice posted to the vacant space indicates that a new Japanese eatery, called Tawara, is on the way.
New signage is up and the space is filled with "supplies and equipment," Al M. said. "From what I can see in person, the place will definitely be Japanese."
A Capp Street Crap report confirmed Al's suspicion and said that the new restaurant will feature "sake dining." We'll keep an eye on this space as things move forward.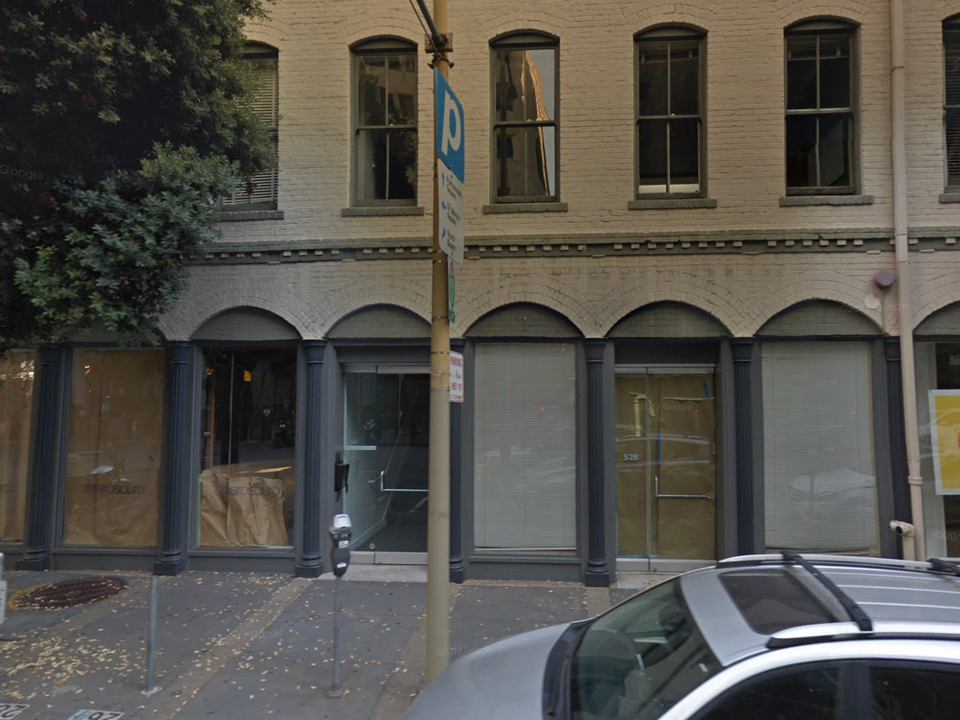 Financial District: Chiaroscuro
528-555 Washington St. (between Montgomery and Sansome streets)
Al M. reports that the space that once housed Chiaroscuro, which closed in 2016, will become a new Italian bistro.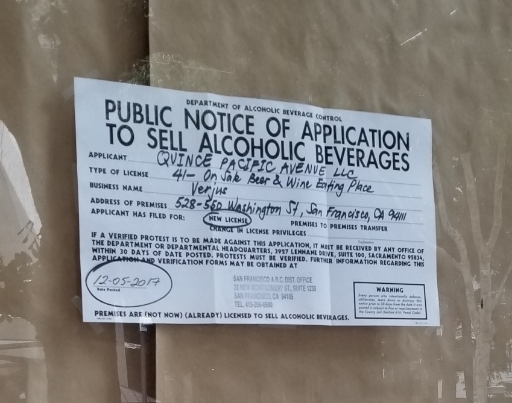 The Chronicle confirms the soon-to-be eatery and said that the forthcoming project comes from veteran restaurateurs Michael and Lindsay Tusk of Quince and Cotogna. 
There aren't many details on the new restaurant, however, Quince team members told the Chronicle that it will be "an interesting departure from their current offerings."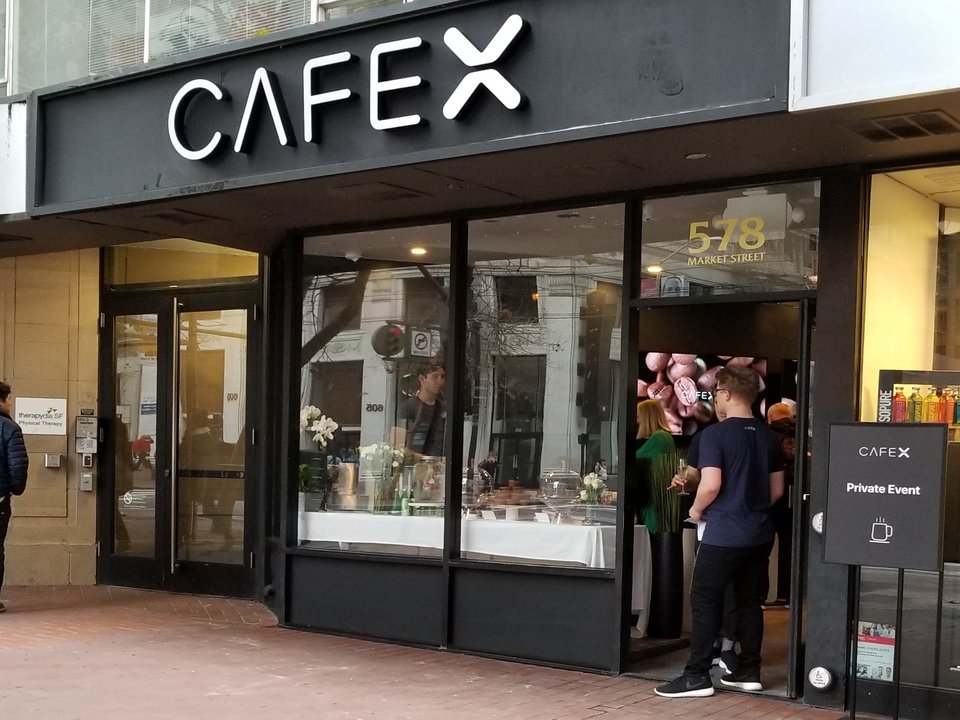 Financial District: Café X 
578 Market St. (at 2nd)
Robotic café Café X—which has an outpost located inside the Metreon in SoMa and its flagship location in Hong Kong—is poised to open its second café in the former Spicely Organic Spices space, Al reports. 
Finishing touches to the space are currently underway, and it plans to open on January 22nd at 7am. 
The café is unique in that all of its coffee drinks are served by robotic arm and ordered through a cashless point-of-sale kiosk. Peet's and Intelligentsia Coffee are some of the business' feature roasts. 
This new outpost will also serve locally sourced baked goods and pastries. "However, they're not sold out of a machine," Al said. "There will be human interaction for the pastries part." 
Updates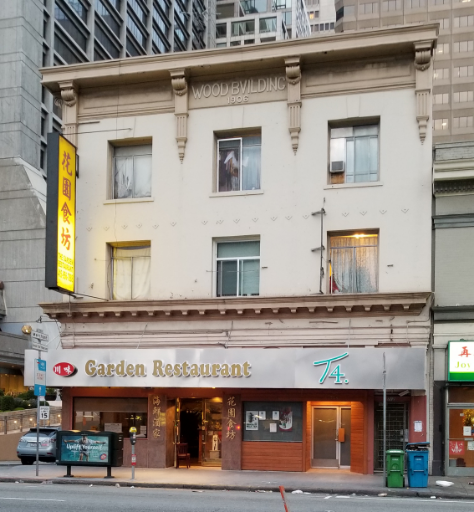 Chinatown: The Garden Restaurant 
716 Kearny St. (at Merchant)
In Chinatown, Al previously told us in November that The Garden Restaurant closed temporarily for renovations due to the "changing restaurant scene" in San Francisco. 
Now, he reports that while the space is still closed, finishing touches are being applied. It will reopen this Friday. 
In addition to the restaurant's regular offerings, Al said that it will include a new boba shop "adjacent to the restaurant itself with a connecting walkway." Expect to see the boba shop's debut late this month or early in February, he added. 
Closures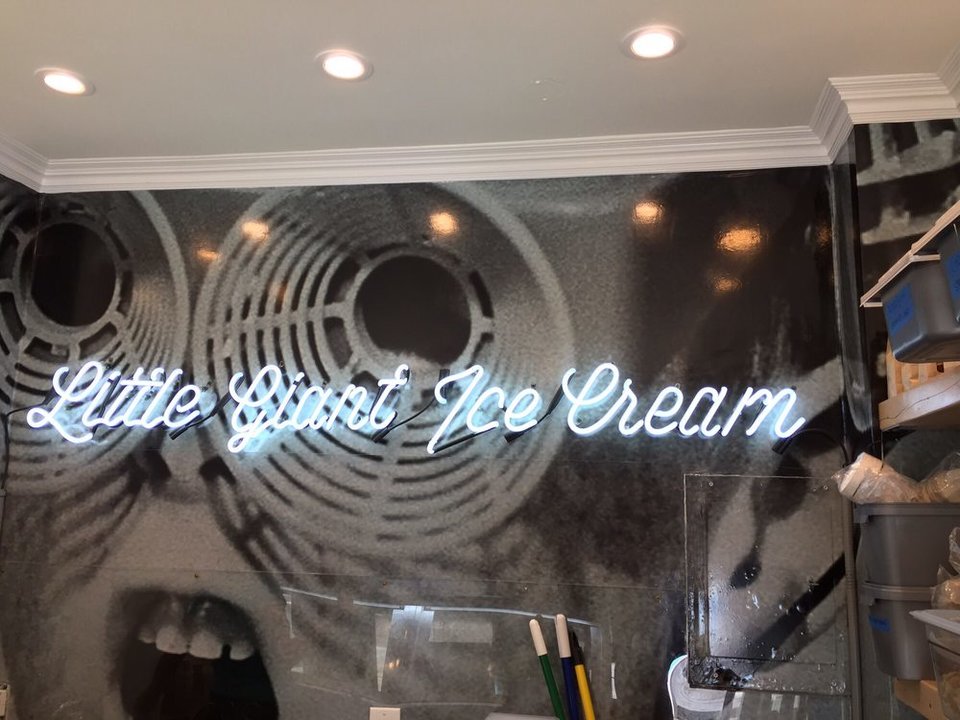 Financial District: Little Giant Ice Cream
214 Sutter St. (at Kearny)
Lastly, Little Giant Ice Cream "is confirmed as closed for good," Al said.
Originally, Al told us that a sign posted to the window last year indicated the business would be closing just for winter and would reopen next month. 
Now, however, he said the neon sign has been removed from the wall and the freezer that once housed its icy treats is gone, too. There's a prominent "for lease" sign gracing the facade now as well. 
Meanwhile, a phone call to the creamery's Oakland outpost confirmed the San Francisco closure. An employee who answered the phone told us that the Oakland location at 1951 Telegraph Ave. will remain in business.