As ever, the latest news in the ever-changing world of San Francisco's culinary culture.
With help from tipsters, we've learned that a popular Cole Valley bistro will temporarily close, a familiar name is offering sweet treats at Fisherman's Wharf, and a new Italian eatery is now serving diners inside a Union Square hotel.
Temporarily Closing
Zazie (941 Cole St. between Carl and Parnassus)
The sidewalk outside Zazie will temporarily be free of people waiting their turn for a table after tonight's dinner service, as the restaurant is closing for repairs and maintenance work.
The bistro, which celebrated its 25th year of operation in 2017, is slated to open again on Friday, January 12th.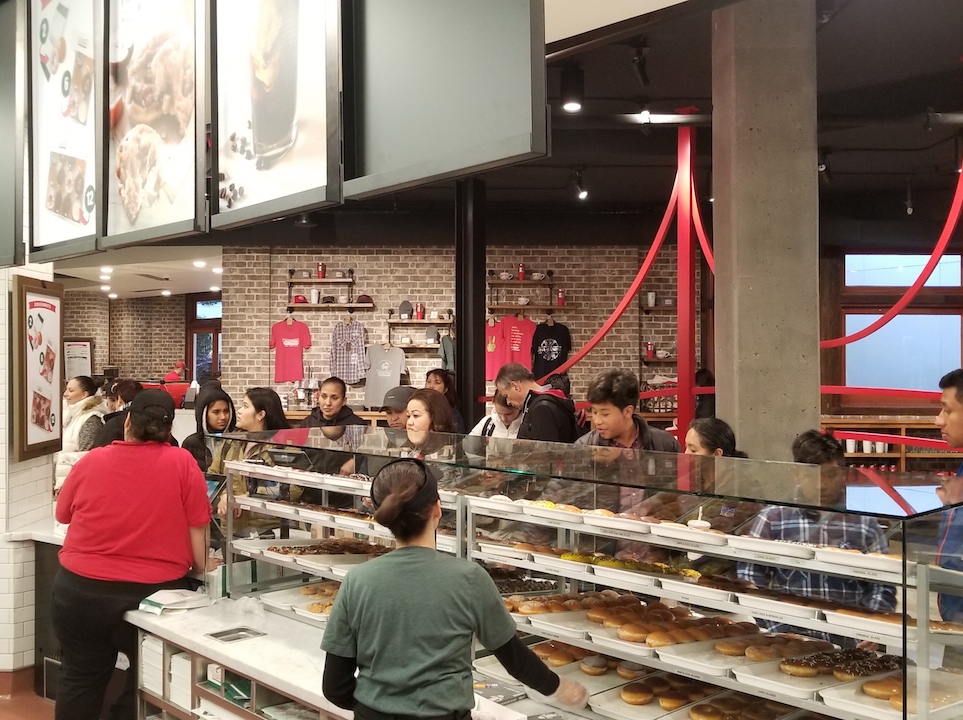 Now Open
Krispy Kreme (353 Jefferson St. between Leavenworth and Jones)
Just before Christmas, doughnut colossus Krispy Kreme opened its first San Francisco franchise at Fisherman's Wharf in a space that was formerly home to restaurants Hooters and Dick's Last Resort.
The bakery, located next to In-N-Out Burger, has a walk-up window that accepts to-go orders 24 hours a day, reports tipster Al M.
In keeping with the neighborhood, the exposed brick interior is festooned with local iconography; the menu includes hot and iced coffee drinks and a wide range of doughnut flavors that will be familiar to fans, all prepared on the premises.
Wifi-enabled, the spot is likely to be popular with night owls; it's open from 6am to 11pm Sunday to Thursday, and from 6am to 1am on Friday and Saturday.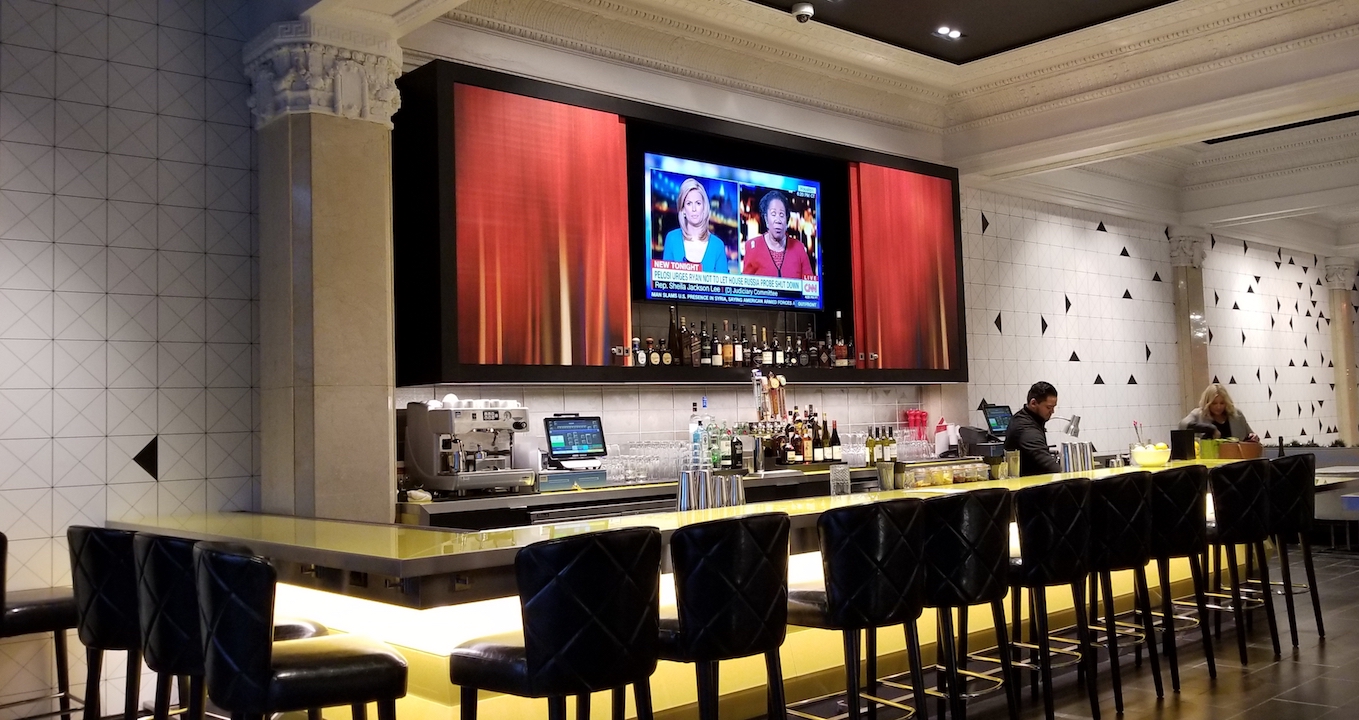 Struzzo (225 Powell St. between Geary and O'Farrell)
Chef Leah Brady has opened Struzzo inside Union Square's Villa Florence Hotel, reports Al M. Formerly home to old-school Italian eatery Kuleto's, the space is now "Italian-inspired, but more Mediterranean-influenced," she told Hoodline.
Brady said the restaurant is convenient for hotel guests and a good spot for locals seeking a change from the usual.
"It's a great place to come with a group of people and get a handful of things to share because everybody gets a couple of bites before you head out," she said. "There aren't too many places where you've got small plates Italian-style."
Previously lead line cook for lunch service at Mourad, Brady said she curated dishes like lamb meatballs, short ribs and shrimp scampi to put a contemporary spin on a space long associated with Italian cuisine.
"A lot of people came to the hotel because of Kuleto's, so I think they wanted to stick with the Italian route," she said. As far as the choice of struzzo, the Italian word for ostrich, "I'm not 100% sure on that one."
Struzzo is open from 6:30–10am and from 4–10pm, with a happy hour from 5 to 6pm.
Menu update
Media Noche (3465 19th St. at Lexington)
Cuban restaurant Media Noche is marking the third installment in its "Chefs' Cubano" series today with the debut of the "E-14 Banh Mi," created by David Phu, previously a contestant on Top Chef Denver.
According to the restaurant, Tu's take on the classic sandwich incorporates lemongrass pork belly, nuoc mam aioli, peppercorn chicken pâté and pickled carrots and daikon with mustard, cilantro, japaleno and cucumber.
Available throughout the month, 10 percent of the special sandwich's sales will be donated to Quentin Cooks, a culinary training program for soon-to-be-released prisoners.
Have you come across a new place to eat (or one that's closing)? Email [email protected] or text your tips and photos to 415-200-3233.