The city is seeking more information from a developer who plans to replace a Mission auto repair shop with a mixed-use building that may exceed the site's zoning limits.
In a Preliminary Planning Assessment issued by SF Planning this month, the agency asks property owner CDE Aptos, LLC to better define a "base project" that proposes the maximum number of units permitted on the property, and to clarify its proposed affordable housing offerings.
The project would demolish an existing two-story, 13,500-square-foot auto repair store at 1021 Valencia St. (between 21st and Hill) that was built in 1922.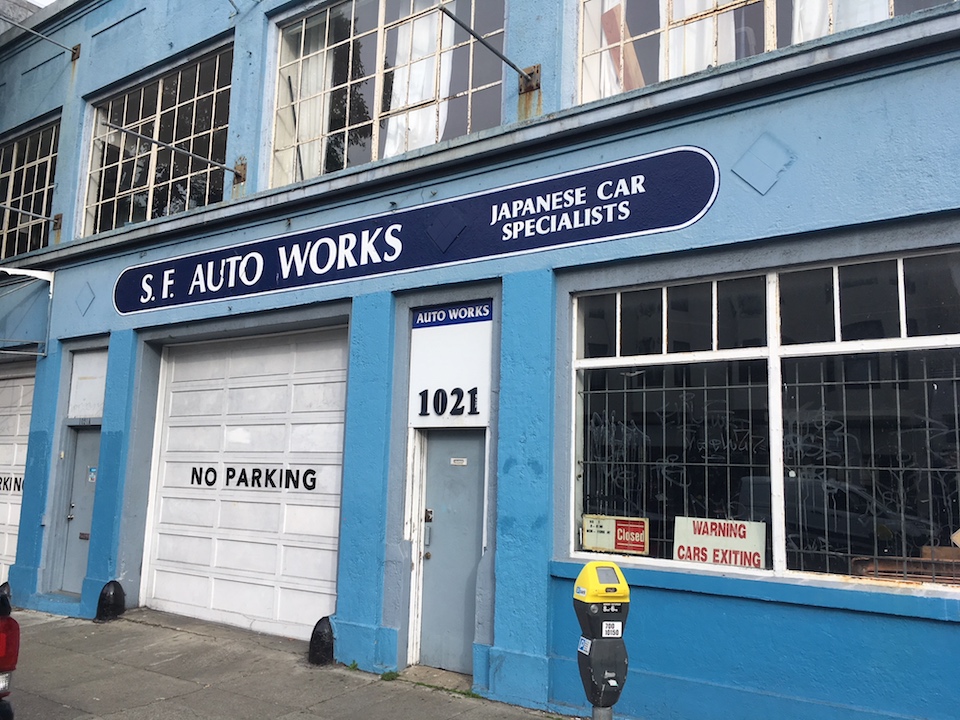 The plans as proposed by CDE Aptos, LLC and designed by BDE Architecture include two options, one which complies with the site's density limits, and one with four more residential units allowed through the California State Density Bonus. 
To qualify for the density bonus, the development must include on-site affordable housing, but it's unclear whether the five-story, 20-unit building fully maximizes the 6,125 square-foot lot's density allowance.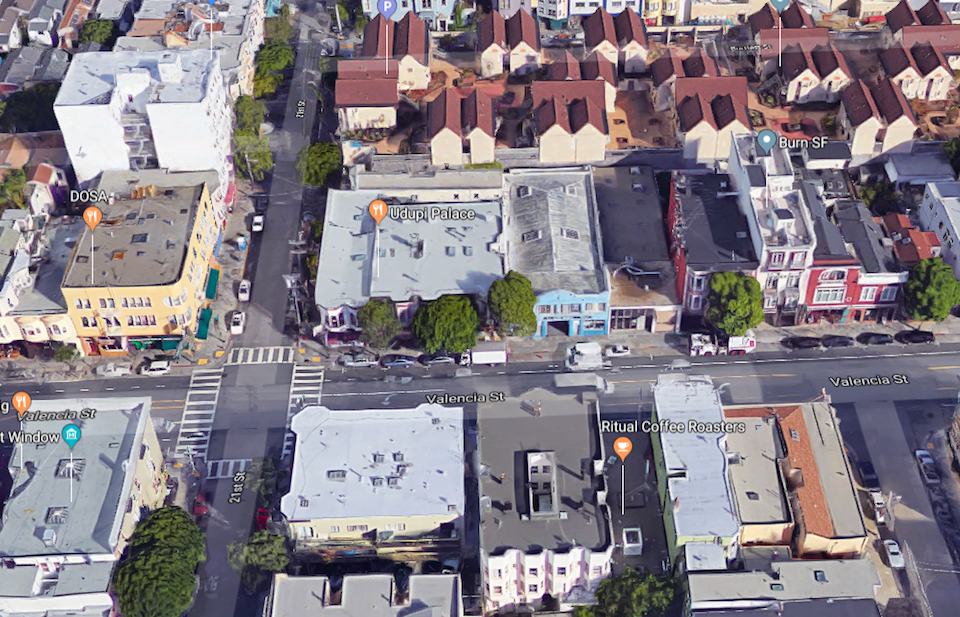 As proposed, the zoning-compliant plan is a five-story building with 20 residential units and 3,400 square feet of ground-floor retail along Valencia Street that would have access to a 750-square-foot rear-yard.
Of the 20 apartments, 12 would be one-bedroom and eight would be two-bedroom, with two units offered below market rate.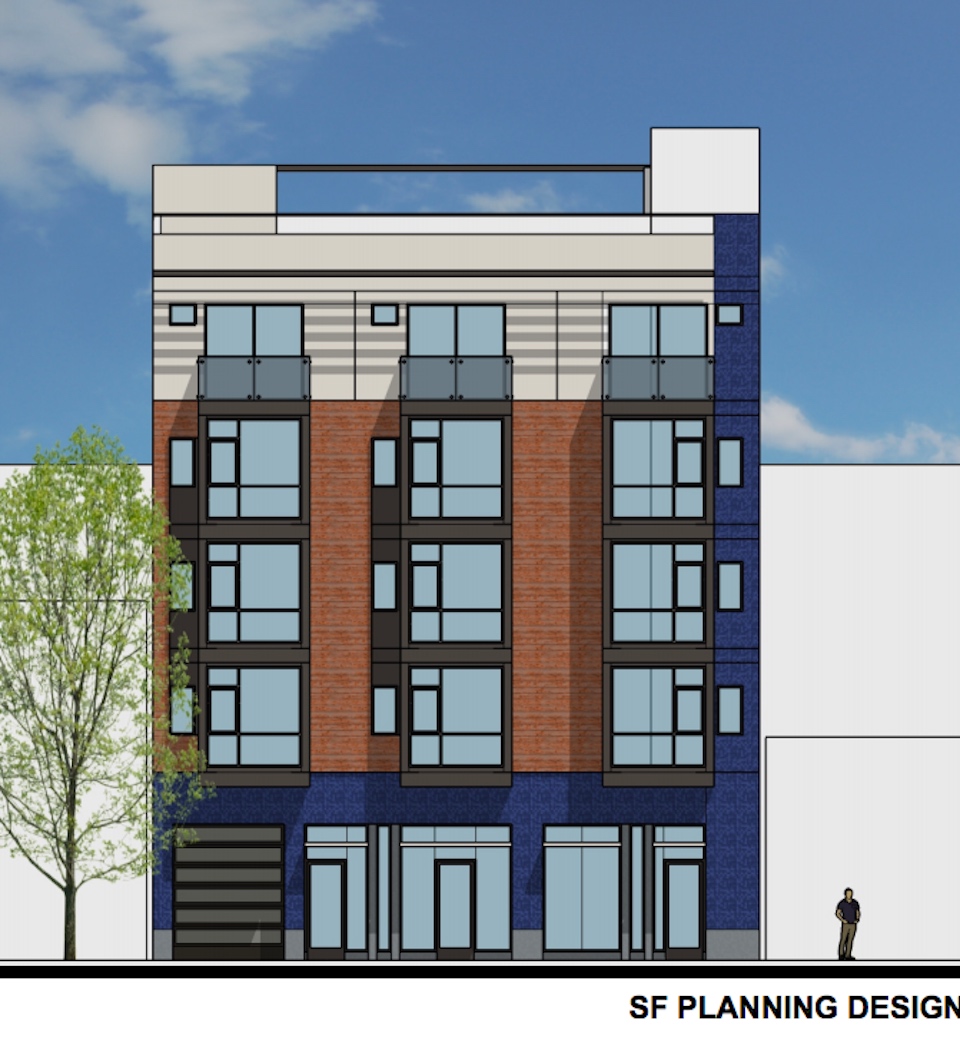 Under the proposal seeking the state density bonus, the building would have the same ground-floor layout but rise six floors with 24 residential units. The apartments would still be a mix of one- and two-bedroom, and three would be below market rate. 
Both versions of the proposed building include a 2,246-square-foot roof deck for tenants.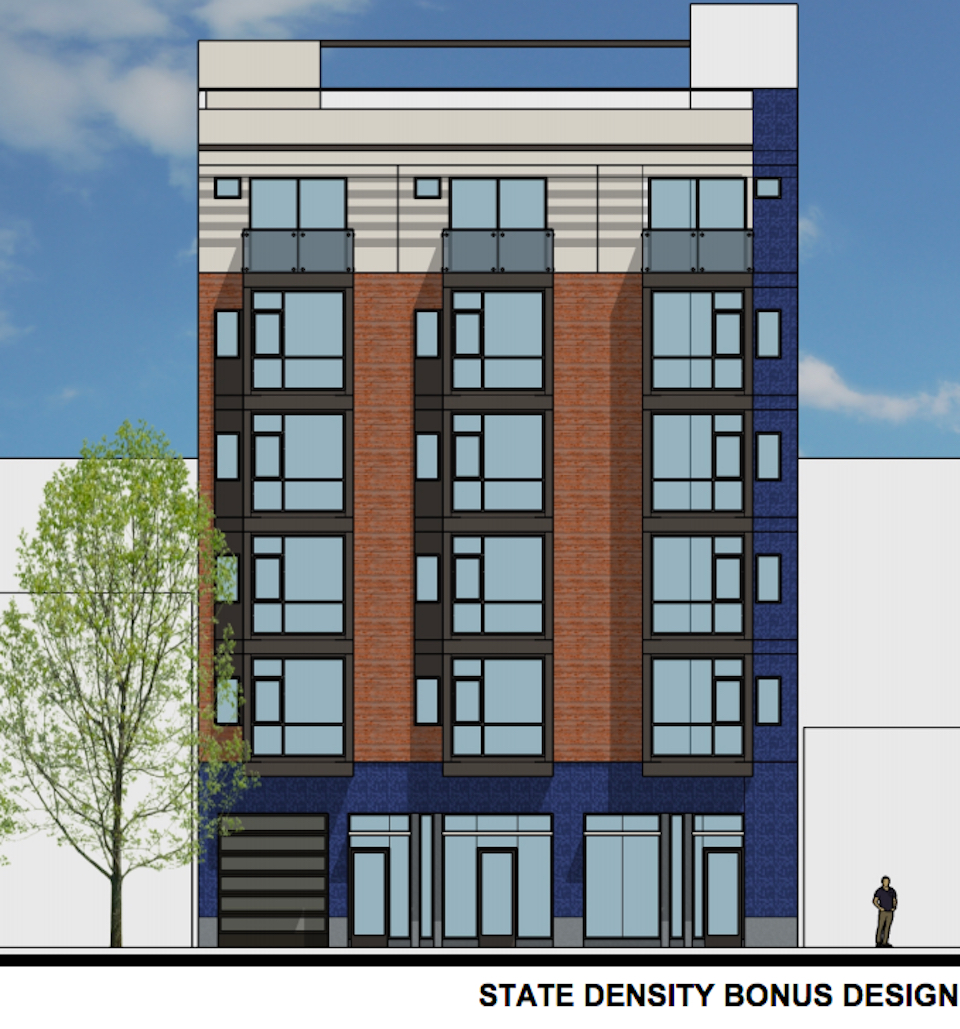 SF Planning would require changes if the proposal moves ahead in either form. The plans include 10 vehicle parking spaces and 24 bicycle parking spots; the lot's zoning prohibit vehicular access to off-street parking or loading from Valencia Street. 
San Francisco Planning Code section 155(r) aims to protect the "pedestrian character" of certain commercial units across down, including Valencia Street between 15th and 23rd streets. 
Additionally, the existing building may have historical significance. It was included in the South Mission Historic Resource Survey but was never evaluated, according to SF Planning.
The project will be subject to further review by Planning's historic preservation staff before it can move forward.