Plans for a new development at the corner of 4th and Townsend streets in SoMa would create more than 900 residential units in two towers on a lot directly across from the Caltrain terminal.
The new buildings proposed by Tishman Speyer, doing business as 655 4th St., LLC, consist of a tower and pedestal design, with the first eight floors of each structure angling inward before coming together on level nine.
By constructing the towers with a complex series of setbacks, the structures would achieve a spiral effect that simulates four separate buildings. The tallest point of each tower would be 400 feet, or 39 floors.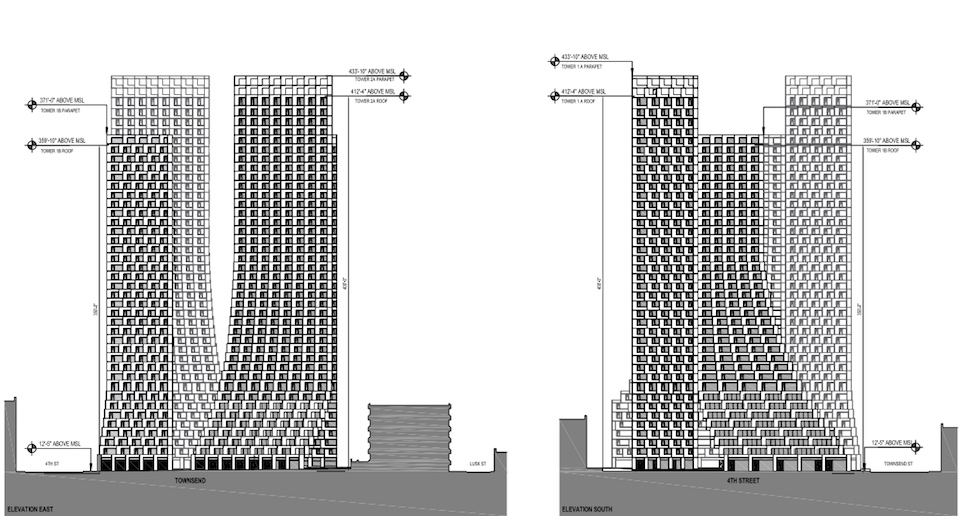 The project proposed last month replaces Tishman's prior plans to construct one 41-story, 499-unit tower.
The plan includes a variety of unit sizes, including 184 studios, 353 one-bedrooms, 309 two-bedrooms, 46 three-bedrooms, and 15 lofts. The current facilities on the site include only three residences.
None of the units would be affordable; the plan is to provide affordable housing off-site in "two nearby Central SoMa projects." The developer would have to support more than 270 below-market-rate units elsewhere to comply with San Francisco's Inclusionary Housing Program. 
The development would also include 28,627 square feet of privately-owned, publicly-accessible open space divided between a large central courtyard and three mid-block connections.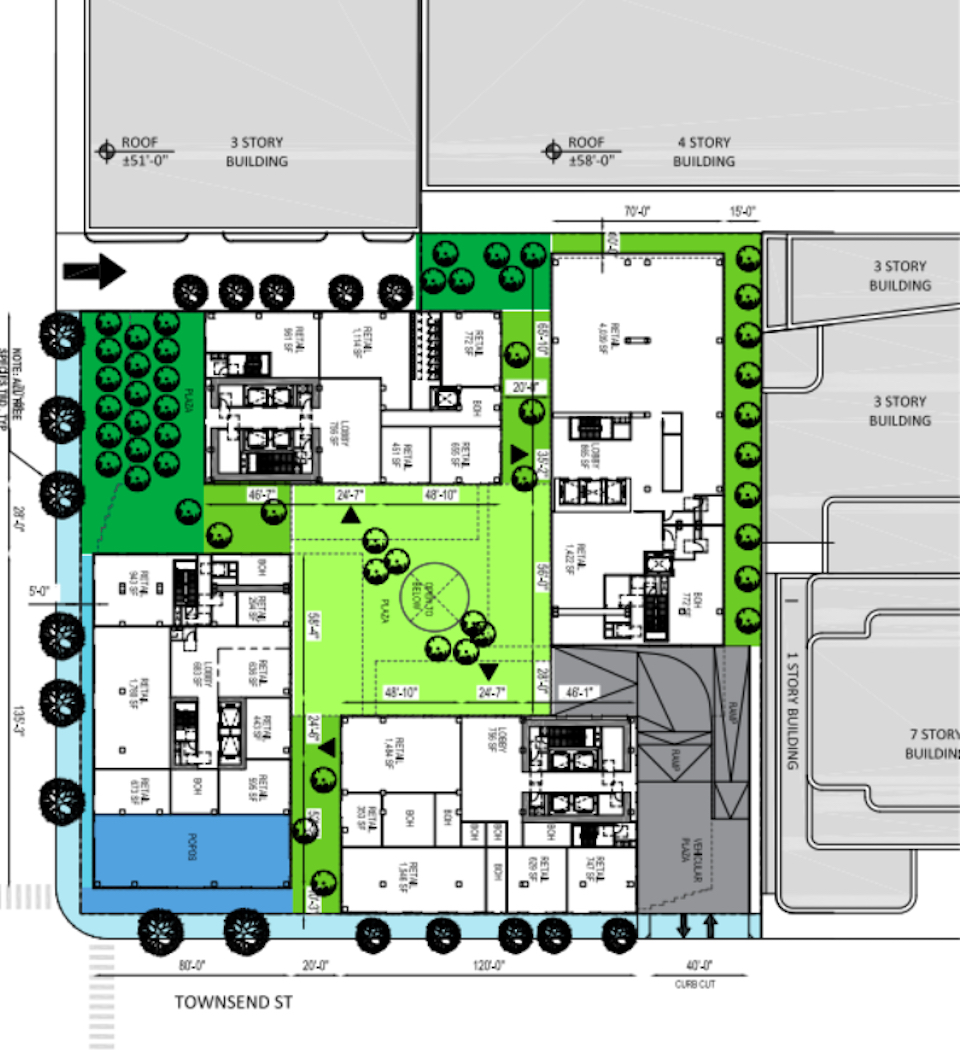 The project sponsor is proposing this open space rather than providing a required rear yard setback. Residents would also have access to more than 35,000 square feet of additional open space in roof gardens, open common areas, and private balconies. 
The project as proposed would demolish several two-story facilities that house The Creamery, The Iron Cactus, a home furnishing business, and a catering service. Those buildings, according to the project sponsor, are "large, inflexible warehouse-style buildings."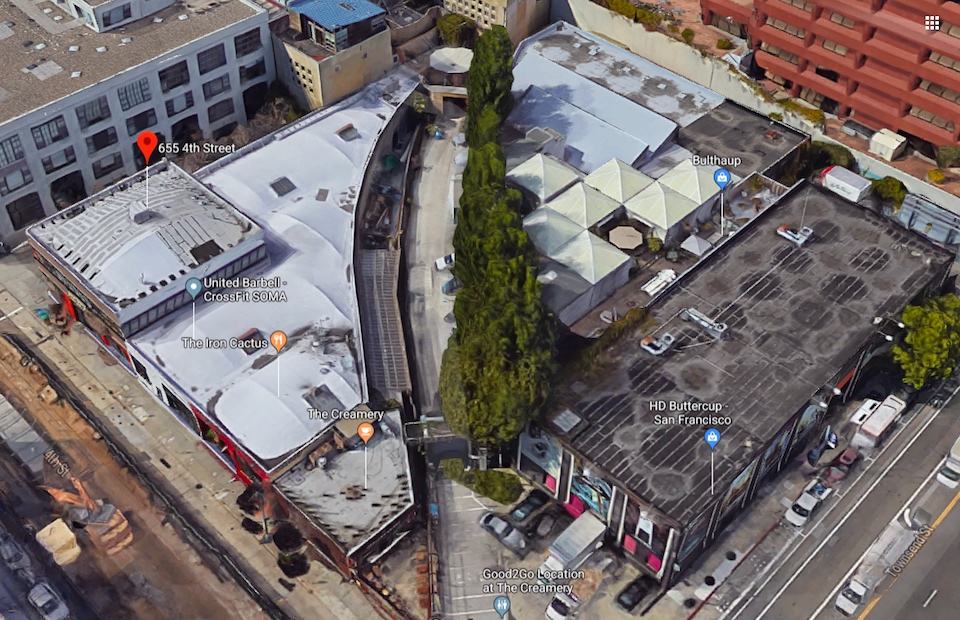 The proposal would shrink the site's commercial space from more than 52,500 square feet to "approximately 26,599 square feet of flexible-devisable retail and commercial spaces" which will "substantially enhance future opportunities." 
The plan also includes a three-floor underground parking garage with about 450 vehicle and 316 bike parking spaces.
The proposal has been filed through the Large Project Authorization process that is part of the planning provisions associated with the Eastern Neighborhoods Mixed Use Districts, which are designed to promote residential and commercial development while preserving space for production, distribution, and repair businesses.
There may be a public hearing on the application prior to its consideration by the Board of Supervisors.