San Francisco Police have arrested two suspects in connection with a January 23rd shooting in southwest Bernal Heights that left one man dead and a woman seriously wounded.
San Francisco residents Oscar Guadron-Diaz, 18, and Jorge Howard, 19, were taken into custody on January 25th. According to a statement issued by Ingleside Station, police arrested Guadron-Diaz and Howard on the unit block of Laura Street in the Outer Mission.
Howard was booked into San Francisco County Jail on felony reckless driving and accessory charges, while Guadron-Diaz was charged with several gun-related offenses, as well as murder, attempted murder and mayhem.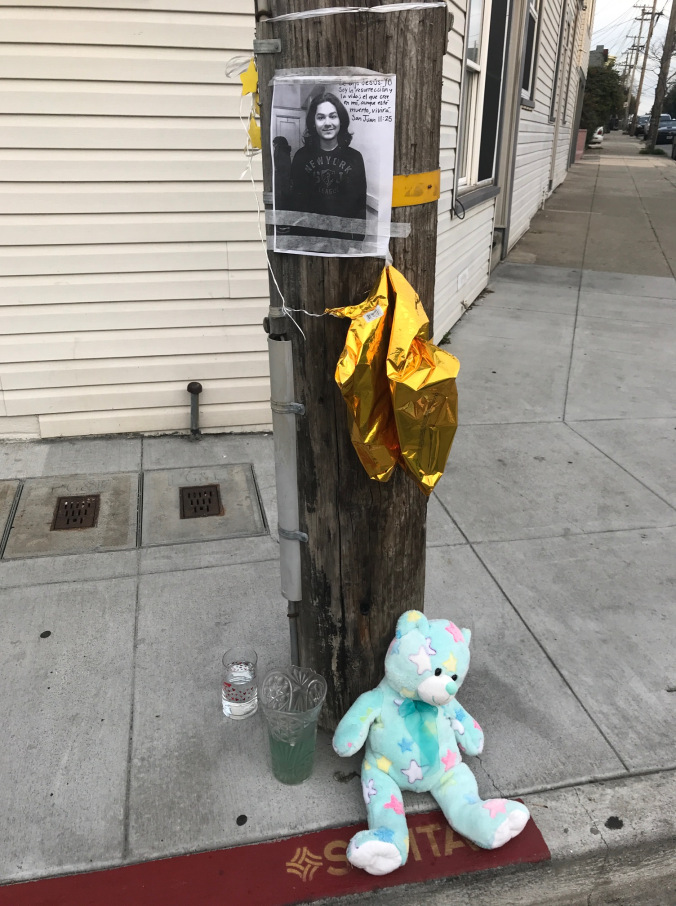 Guadron-Diaz is being held without bail.
The shooting occurred on January 23rd when Duby Ortiz-Guardado, 20, was walking with a 19-year-old woman near the intersection of Richland and Leese at 5:13 pm when shots rang out. Both Ortiz-Guardado and his companion were hit; Ortiz-Guardado later declared dead at San Francisco General Hospital. 
According to Ingleside Station Captain Jack Hart, officers arrived on the scene within seconds and began rendering aid, but both victims "appeared to be targeted by the perpetrator," said Hart.
According to CBS5, the surviving victim is in a coma and is suffering from brain damage and paralysis.