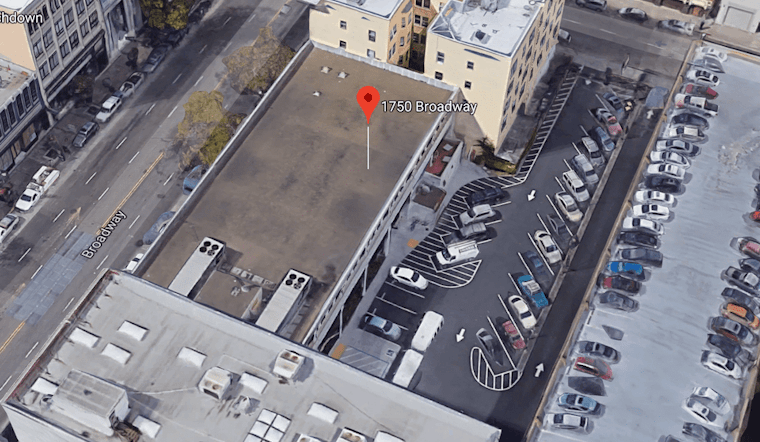 Published on February 05, 2018
To get a sense of how the city's skyline might change in the near future, here's a look at four projects considered for downtown Oakland:
Community Bank of the Bay Building (1750 Broadway)
Plans are in the works to demolish the three-story Community Bank of the Bay building at 1750 Broadway in Uptown, Socketsite reports. 
The new development proposed by San Francisco-based Rubicon Point Partners includes a 37-story tower with 307 units of housing, a six-level parking garage with 210 spaces, and 5,000 square feet of ground-level retail space.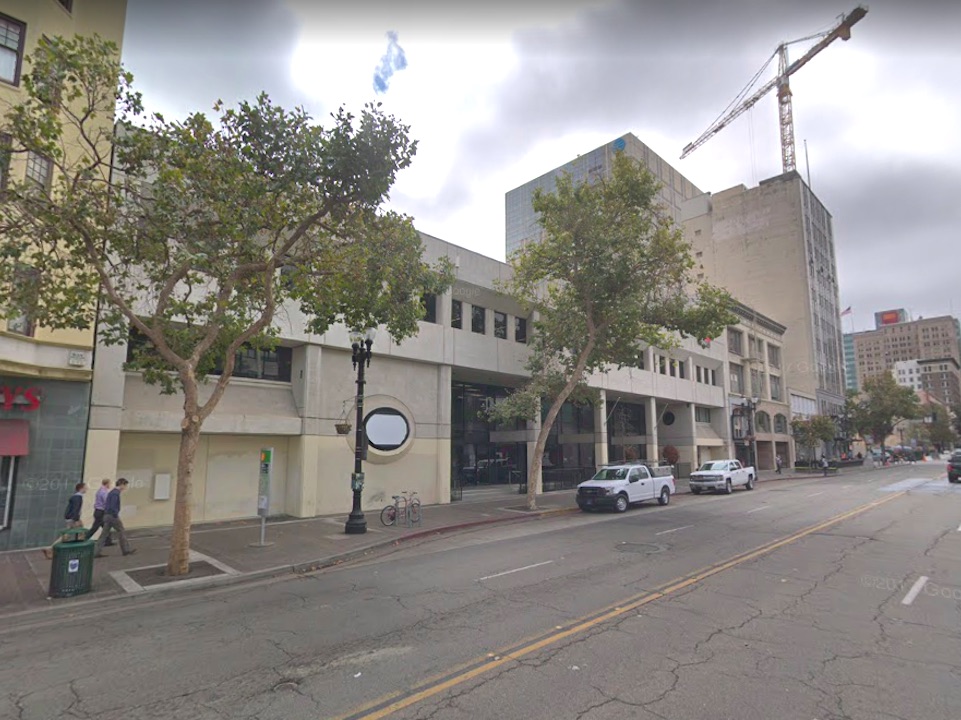 Plans call for the main frontage to be on Broadway with additional entrances from 19th Street and the proposed garage.
The city's Design Review Committee reviewed the plans last week and a final decision will be made by the Planning Commission at a future meeting. The proposal requires a Major Conditional Use Permit for new development over 200,000 square feet, as well as a Regular Design Review. 
Debbas Architecture is leading design efforts and has proposed a 423-foot tower featuring "inward angled facades, recessed wall planes, courtyard terraces and angular glass balconies."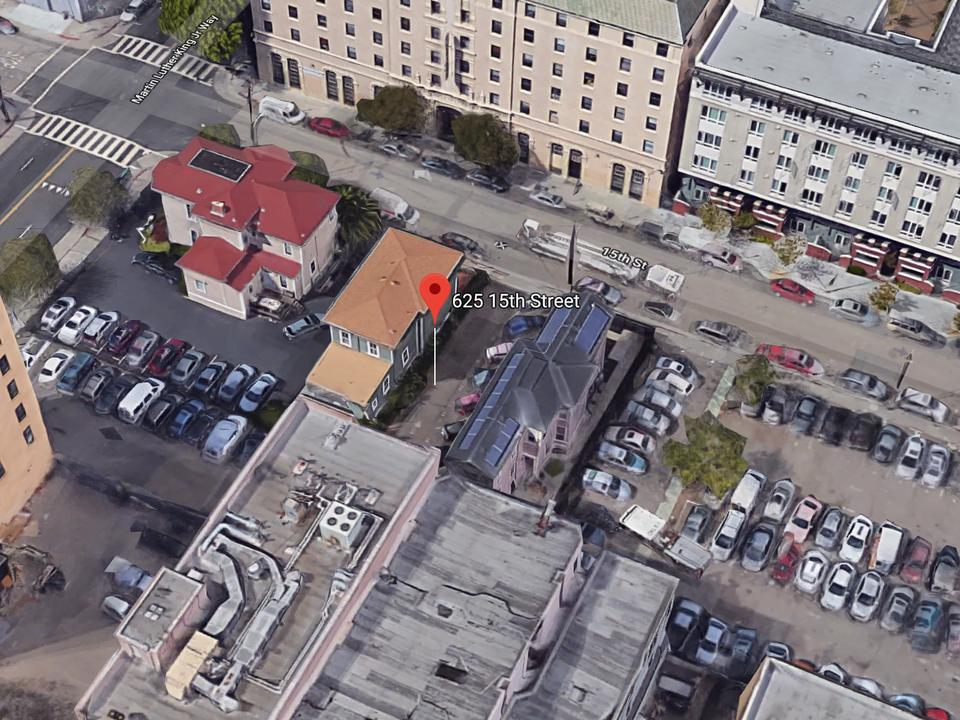 Alta Woodson (625 15th St.)
Wood Partners has started construction on a 140-unit housing community at Alta Woodson near City Hall, Multifamilybiz reports. This will be the fourth Oakland property by the development firm. 
"Alta Woodson is a perfect opportunity to bring another transit-oriented community to vibrant downtown Oakland," said Brian Pianca, the company's development director. "Wood Partners believes strongly in the Oakland market, which began with our Domain development in 2009 and continues today."
The seven-story structure will include studios, one- and two-bedroom floor plans, along with a communal lounge, gym and yoga room, a bike shop, and a rooftop deck. 
Wood Partners expects to complete the development next year.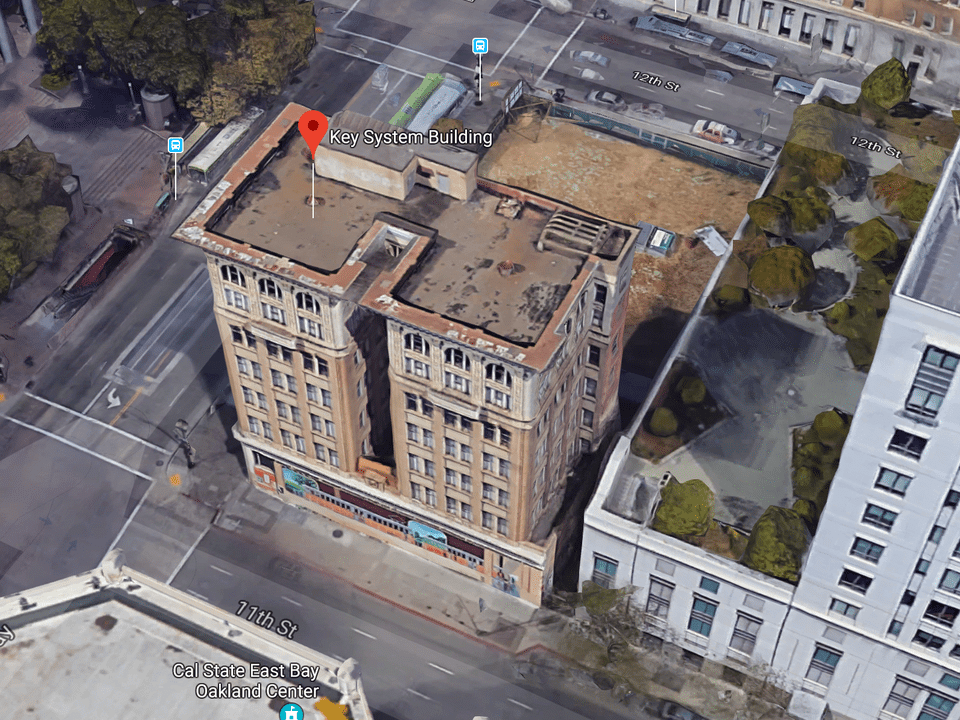 Key System Building (1100 Broadway)
Another new office tower will rise downtown with the incorporation of the old Key System headquarters into a new development, the San Jose Mercury News reports. 
The project calls for the renovation of the historic building, which once housed the privately-owned transit system that operated in the East Bay for nearly 60 years before it was sold to AC Transit in 1960. Key System took over the building in 1943, but it was originally constructed for Security Bank and Trust in 1911. 
The proposed new high-rise will be connected to the old Key System building.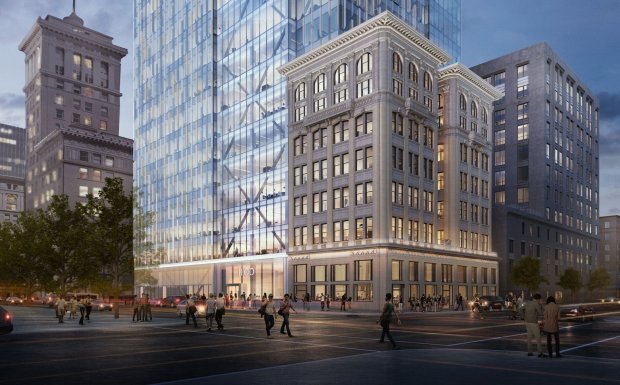 Ellis Partners has joined with Intercontinental Real Estate to develop the property and has already pre-leased more than 50 percent of the building. If all goes to plan, tenants will take occupancy next year.
RADical (1433 Webster St.)
According to Socketsite, plans for a 29-story office/residential tower at Webster & 15th streets Downtown have "tentatively qualified for a streamlined environmental review."
As proposed, the structure would include 60,000 square feet of office space, 179 apartments, an 86-car garage, and an 1,100-square-foot café. If city officials approve the developer's request for a density bonus, construction could begin next year, with work completed by "mid to late 2021."