SoMa-based Black Hammer Brewing is planning to open an indoor beer garden in the Castro at The Duboce apartment building (Sanchez at Market).
A sign in a window posted next to a Alcoholic Beverage Control notice announces the summer opening of Willkommen, the German word for "welcome."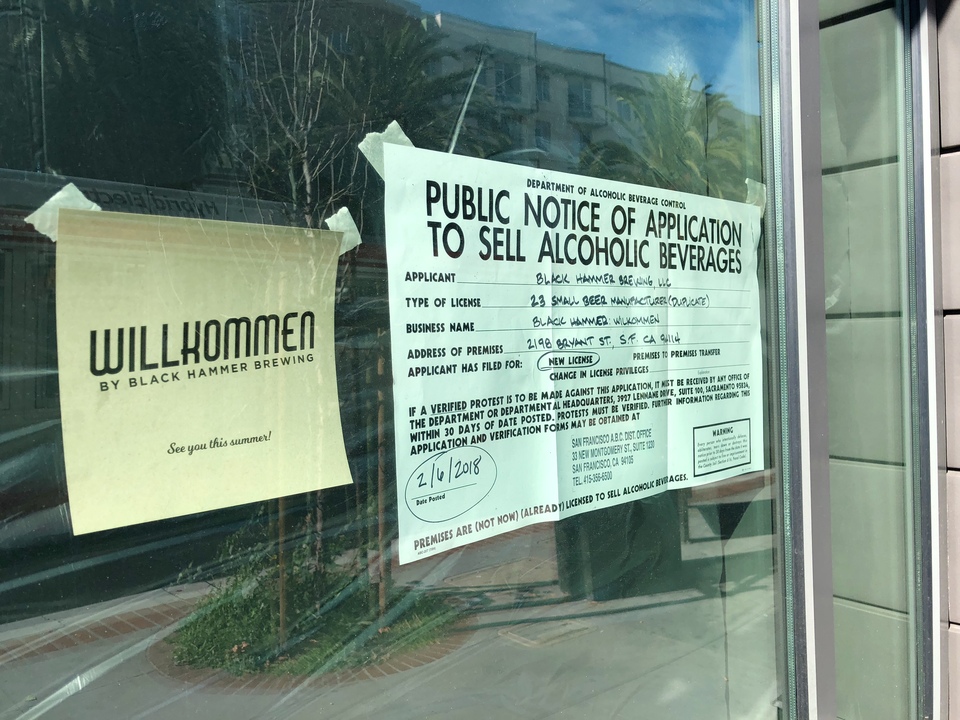 Heather Singleton, a spokesperson for Black Hammer Brewing, said the company "would like to create an indoor biergarten-style place that offers our own craft beers, wine and a food partner."
Because the concept is in the early stages, "the details are still being worked out as we speak," she said, but the beer garden will occupy one of three retail spaces that have been vacant since The Duboce opened in 2016.
Founded in 2012, the brewery crafts small batch ales and lagers using traditional techniques.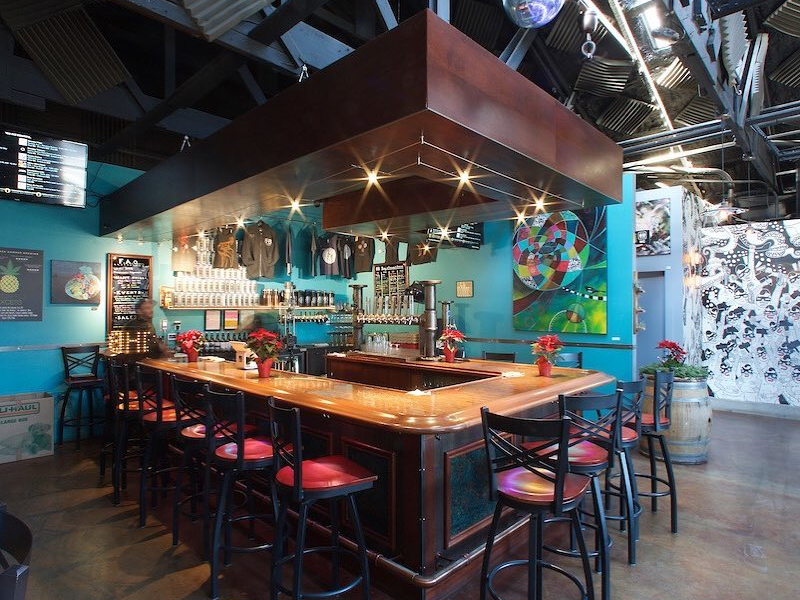 In 2015, Black Hammer Brewing opened its SoMa brewery and taproom.
At the time, brewmaster Jim Furman told Hoodline that he planned to expand their operations if the taproom proved successful, but said owners "have our eyes on Oakland and Lake Tahoe for future tasting room locations."
According to its ABC application, Black Hammer Brewing is applying for a Type 23 Small Beer Manufacturing license, which would allow the facility to operate as a brewpub.