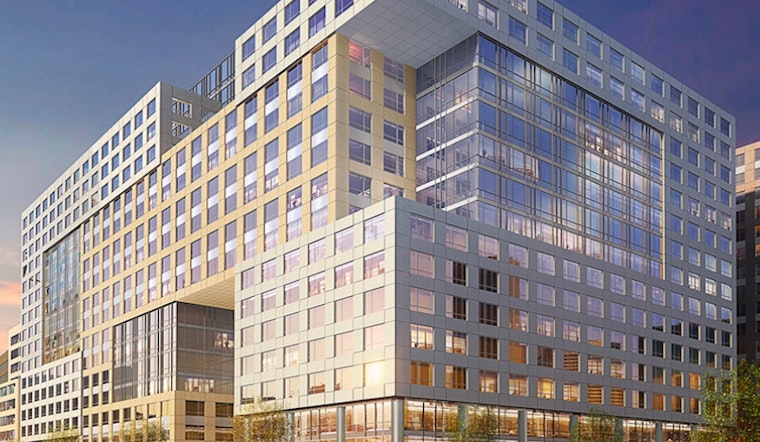 Published on February 19, 2018
Whole Foods plans to open a 65,000-square-foot, bi-level store in the last phase of the Trinity Place development at 8th and Market streets, which broke ground at the end of last year.
The market, currently projected to open in 2021, will include a food hall and a taproom, along with 165 dedicated parking spaces in an underground garage, according to a press release from Trinity Properties.
Vendors for the food hall and brewery have not yet been identified, said Evan Nicholson, a spokesman with Glodow Nead Communications.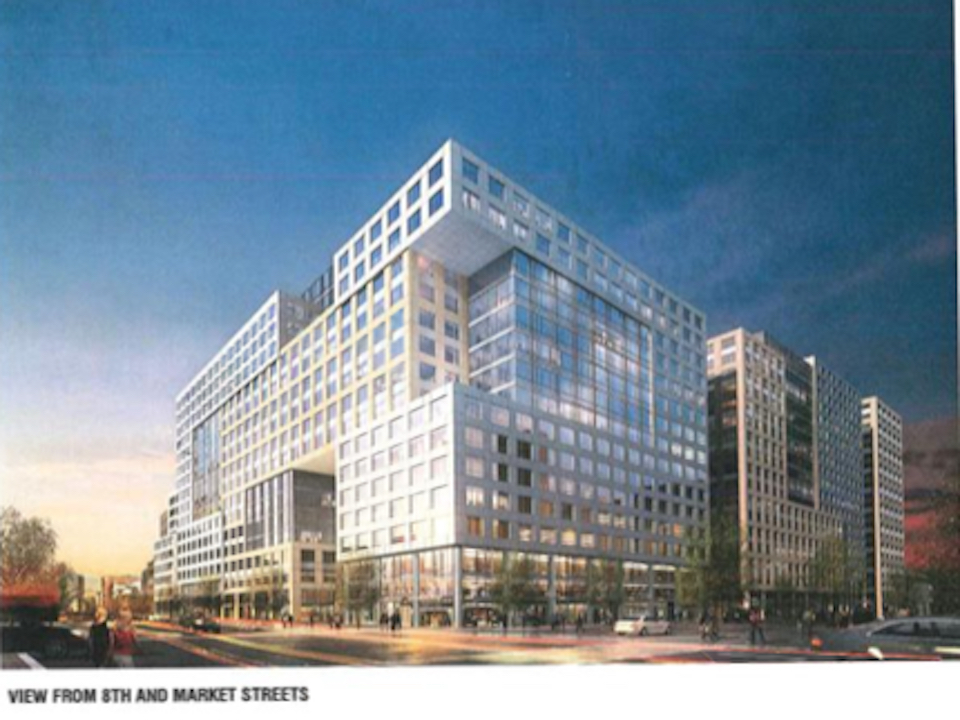 Phase 4 of Trinity Place will be a 17-story mixed-use tower that brings the development up to 1,900 residential units, of which 231 will be below-market rate, and 360 will be rent-controlled. The residences at 1169 Market St. will be a mix of junior one-bedroom, one- and two-bedroom apartments. 
The tower will have six levels of below-grade parking providing 281 residential spaces, but it's unclear if the dedicated spots for Whole Foods will be in the same garage.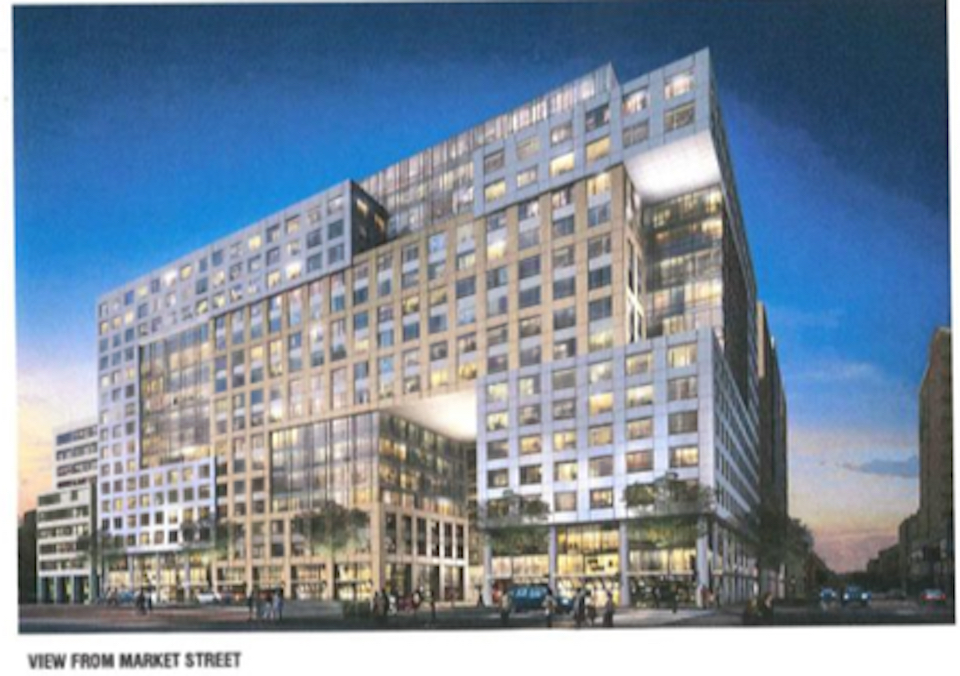 Phase 3 of the development was completed late last year. The 1188 Mission St. tower opened to market-rate and rent-controlled residents in 2010 and the 1190 Mission St. tower moved residents in three years later. 
The store will serve not only the residents of the four apartment towers, but will serve as the only full-service grocery serving the Mid-Market neighborhood. Once open, the location will be the largest Whole Foods outpost in San Francisco.
As Trinity Place reaches its final phase, it's already getting new neighbors: there are 304 units under construction at 1066 Market St., 1028 Market is expected to bring 186 new units, and Stage 1075 is accepting applications for 90 new condos at 1075 Market .