Last week, the Top of Broadway Community Benefit District (ToBCBD) celebrated the unveiling of ten bronze commemorative plaques that highlight "prominent landmarked and historic businesses" that shaped North Beach's cultural identity.
A ribbon-cutting ceremony took place at North Beach tavern Specs' Twelve Adler Museum Café (12 William Saroyan Pl.) with members of ToBCBD in attendance, along with Elly Simmons, daughter of late café owner Richard Edward Simmons. 
District 3 Supervisor Aaron Peskin said the plaques "bring to life the bawdy, vibrant and colorful legacy of the Barbary Coast and the famed Broadway strip."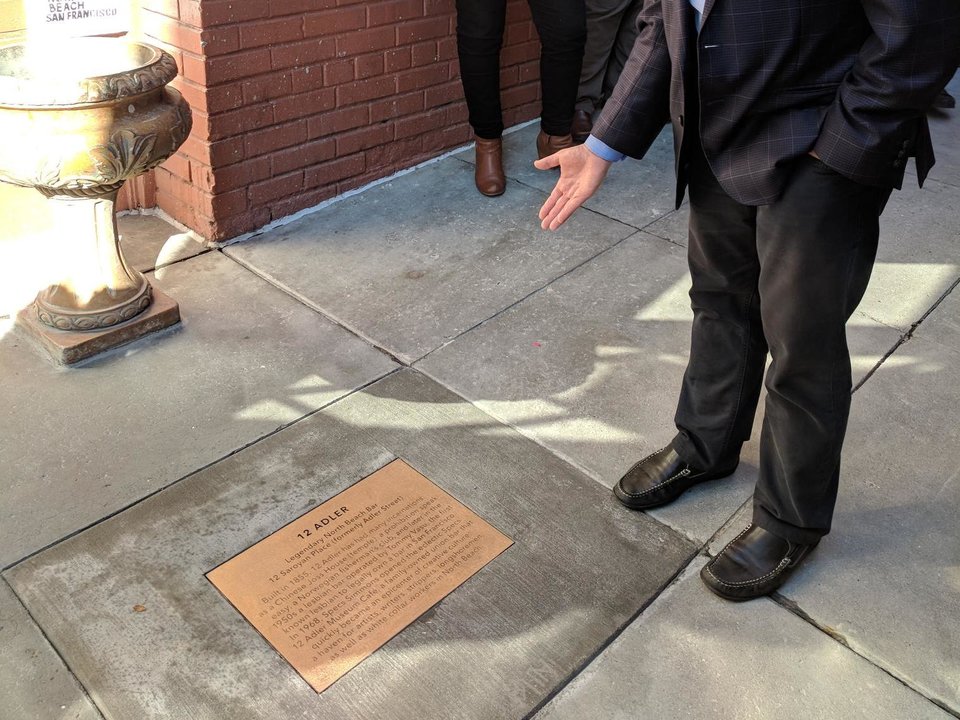 The process for selecting honorees for the commemorative markers began in late 2014, when the CBD received a city Community Challenge Grant. Since then, the nonprofit worked to identify suitable locations for the markers, many of which highlight entities that no longer exist.
"It's about honoring the place and the history of the building," Simmons told Hoodline via phone. "It's been many different, interesting things that reflect the city of San Francisco."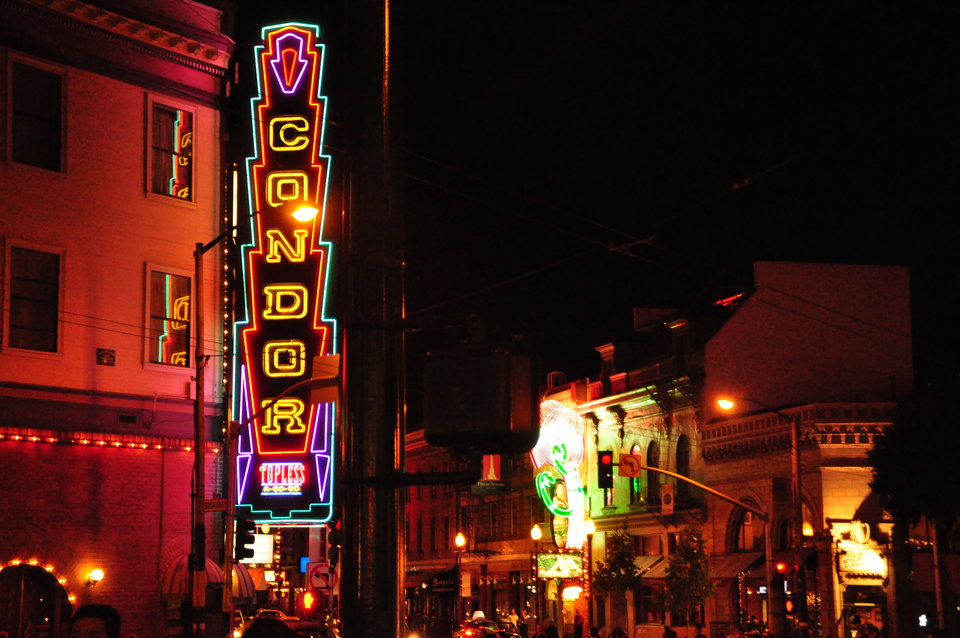 "[The building has housed] so many things since 1855," Simmons added. "Before we opened it, we had to fight with the city for a full year to get a liquor license while it sat empty. The city was worried that it would fail and we'd turn it into yet another topless bar," she said, noting the neighborhood's reputation.
Specs is the only business recognized by the project that still exists, said Simmons.
The other nine plaques showcase what has come before, like the city's first lesbian bar, Mona's 440 Club (440 Broadway), Finocchio's (504 Broadway), the Peter Macchiarini Steps (1100 Block of Kearny St.), the Italian American Bank (270 Columbus Ave.), The Lusty Lady (1033 Kearny St.), Devil's Acre & Battle Row (200 Columbus Ave.), Terrific Street & International Settlement (596 Pacific Ave.), The Jazz Workshop (473 Broadway) and The Old Broadway Jail (534 Broadway).
Text from each marker can be viewed here. More information about the plaques and a walking tour of historical points of interest in the Top of Broadway Community Benefit District can be found here.