The public will have another chance to comment on plans for a mixed-use development at the corner of 17th and Mission streets.
Renderings sent to SF Planning on January 31, 2018, by Natoma Architects detail a proposed six-story, 65-foot-tall building with 27 residential units and about 3,000 square feet of ground floor commercial space. 
The plan to demolish the existing one-story retail space, currently occupied by One $ Store was initially proposed in February 2011, prior to SF Planning's requirements that moderate to large-sized developments receive Preliminary Planning Assessments, said department spokeswoman Gina Simi.
SF Planning determined that the sponsor doesn't need to file a PPA application retroactively because it already submitted an Environmental Evaluation Application, she added. 
The sponsor, property owner Timothy Muller, withdrew a Large Project Authorization application because it is no longer necessary, Simi said. 
The project had been required to seek additional planning authorization under the Mission Interim Zoning Controls instituted in January 2016, but expired on January 14, 2018, she said. 
Those zoning controls established requirements for additional application information, analysis, and staff review for projects in the the area bounded by 13th and Division streets to Mission Street, Cesar Chavez Avenue and Potrero Avenue.
With the expiration of the interim controls, the project no longer requires a Planning Commission hearing for the Large Project Approval, Simi said.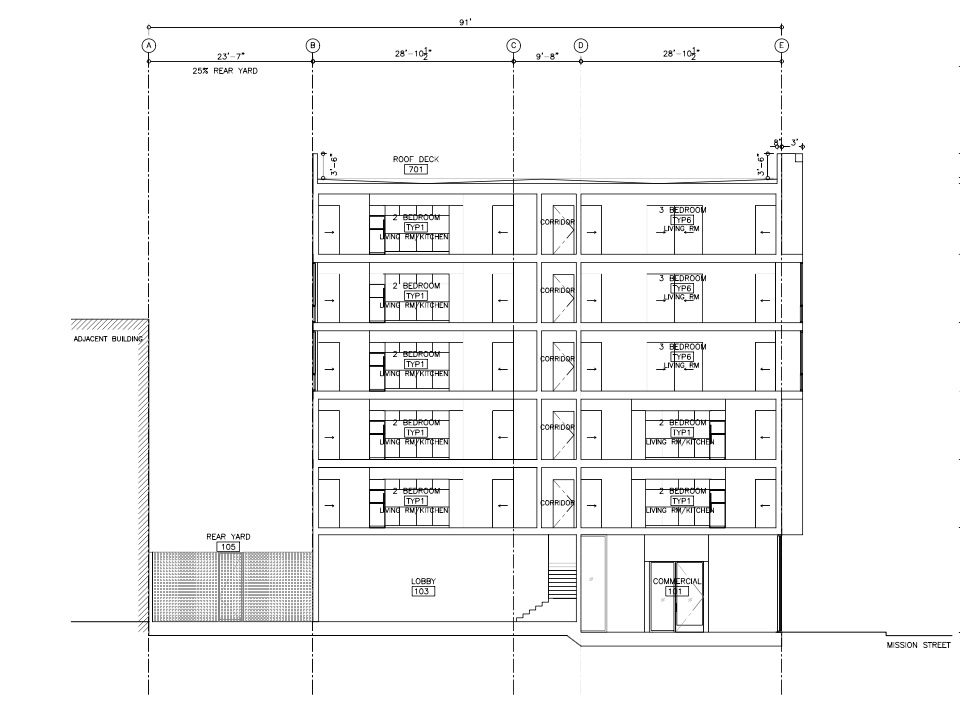 The project has already been publicly noticed, but SF Planning determined it will need to be re-noticed to give the public the chance to comment on the plans, now that the Planning Commission hearing won't be held, she added. 
As proposed, the building's apartments will be a mix of one, one-and-a-half, two-, and three-bedroom units, 12 percent of which would be permanently affordable, according to documents filed with SF Planning.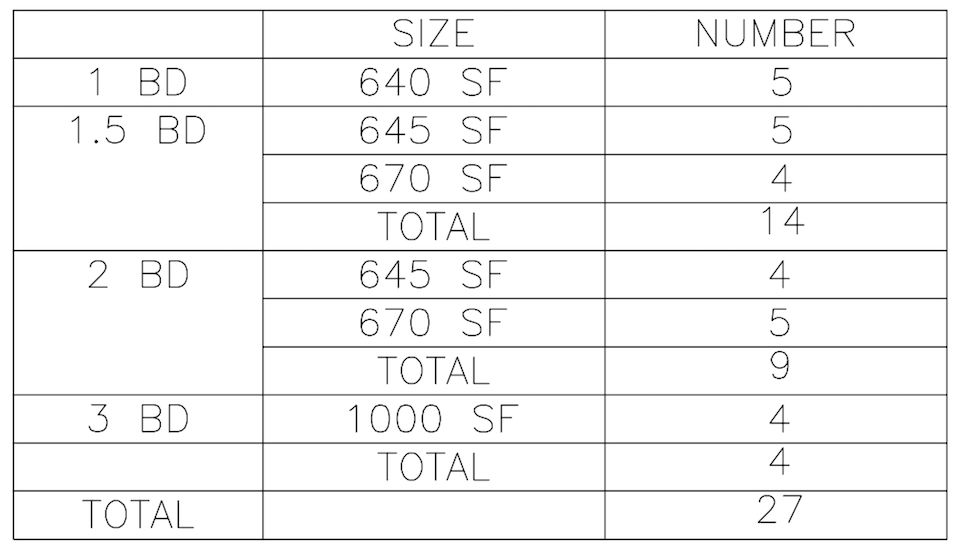 An elevator and stairs would take one resident to a penthouse raised 16 feet above the rest of the building's 65-foot-high roof.
As proposed, the roof would host a 2,900-square-foot garden open to all tenants, and additional common open space will be available in a 1,638-square-foot rear yard.
Ground-floor retail space would front Mission Street, and a residential lobby would be accessible through the rear yard off 17th Street.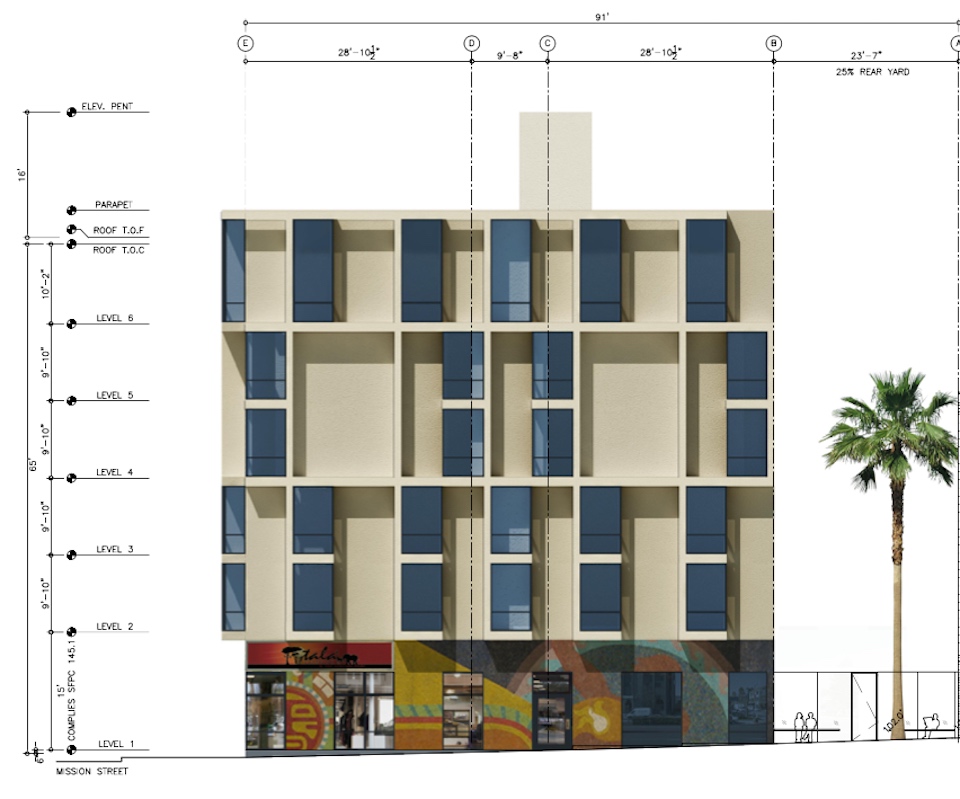 Plans include a bike storage room with 27 secure spots for tenants, and another six bike parking spots for retail customers and employees on 17th Street. No off-street vehicle parking is proposed. 
The 6,370-square-foot corner site was a wood, coal, and hay storage yard from 1889 until the early 1900s, according to the San Francisco Department of Health's review of the location. A building constructed in 1914 was occupied by a tobacco pipe shop and clothing store until 1955.
The existing 7,630-square-foot, one-story, concrete industrial building was built in 1963, and housed a brake service center from 1965-2005. Since then, it has been in retail use.