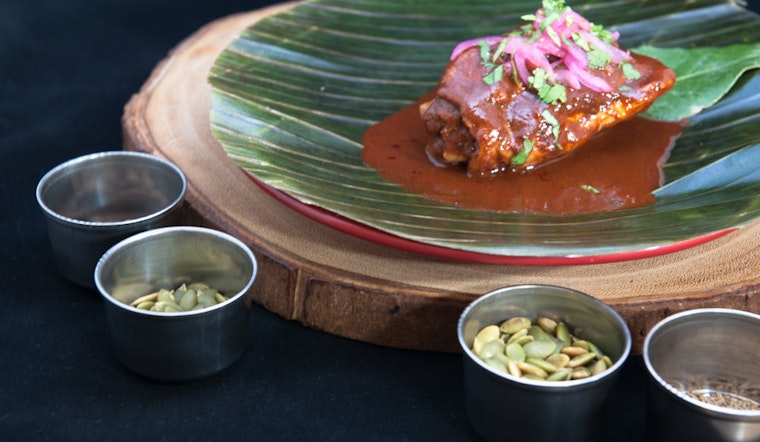 Published on February 21, 2018
With thousands of restaurants in San Francisco, we rely on a network of tipsters and old-fashioned investigative reporting to bring you the latest from the city's culinary industry.
This week, a specialty Mexican pop-up is raising funds for its first brick-and-mortar spot, a Vietnamese eatery finds a new home, and other food-related news.
Openings
Mission: La Cocina's Mixiote Pop-up at Son's Addition (2990 24th St.)
Tomorrow, Mixiote—a startup housed at La Cocina's incubator kitchen—is popping up at Son's Addition to raise money for owner Alma Rodriguez's first brick-and-mortar locale.
Rodriguez, a Mexico City native, is preparing the pop-up's namesake, which she describes as "one of Mexico's best kept secrets."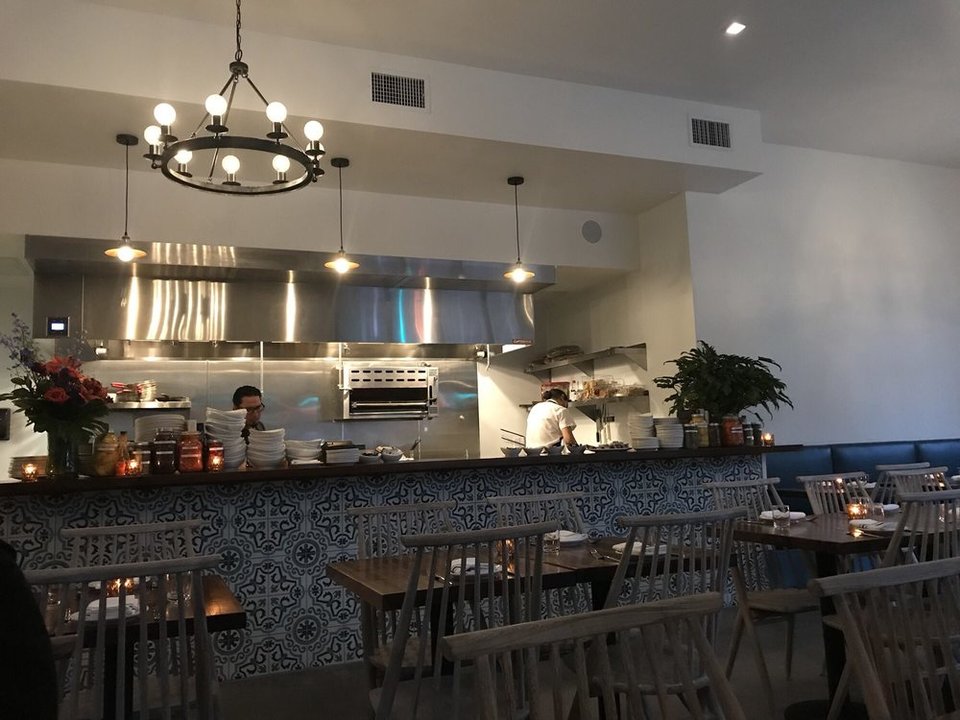 Mixiotes are "slow-cooked beef, chicken, pork or veggies that are marinated in a rich, guajillo chile sauce and then wrapped in avocado and banana leaves to give them an earthy flavor," she said.
Tomorrow, expect to see dishes such as aguachile de camaron (spicy shrimp ceviche), halibut tacos on squid ink tortillas with shredded cabbage and dried chili salad, and mixiote de cordero (lamb) with gaujillos, ensalada de nopales (cactus salad), arroz verde and seeded blue corn tortillas.
Son's Addition's full dinner and drink menu will be offered as well.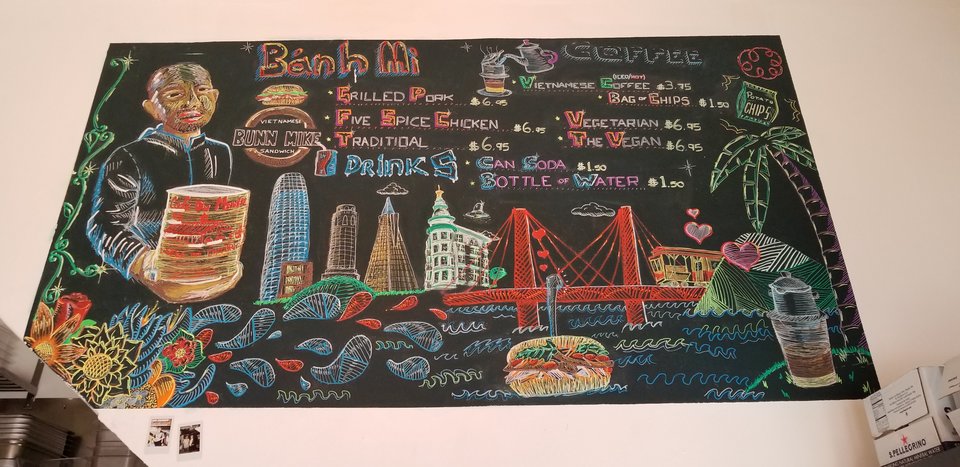 North Beach: Bunn Mike (752 Columbus Ave.)
As we previously reported, Vietnamese eatery Bunn Mike is now open in North Beach after the Castro's Myriad food hall notified tenants that it would permanently close at the end of this month.
We heard that owner Mike Le would be taking over the former Le Petite Deli space on Columbus Avenue, and distinguished Hoodline tipster Al M. confirmed the move. 
On the menu, visitors will find banh mi with five-spice chicken, grilled pork, and the "traditional" with pâté. Each sandwich comes with house-made pickled veggies and homemade Vietnamese mayo.
Look for maple bacon, chocolate rose, and spiced chocolate doughnuts from local purveyor Dynamo Donuts as well, along with Vietnamese hot or iced coffee.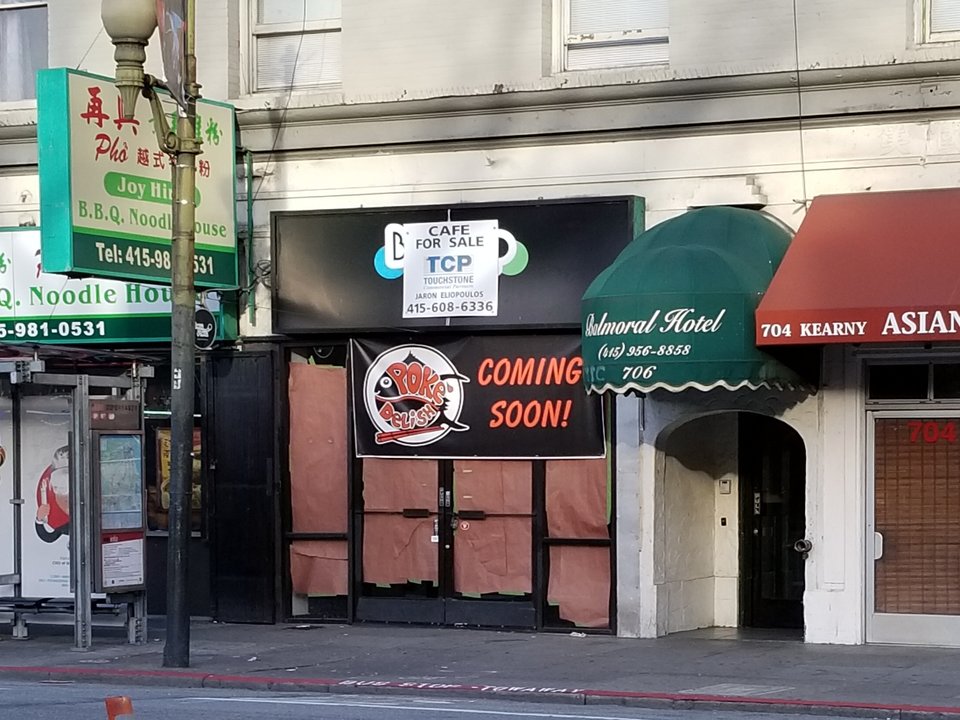 Chinatown: Poke Delish (708 Kearny St.)
In Chinatown, Al reports that a new poke spot, called Poke Delish will take over the former Bobapioca space, which closed last year. Coincidentally, Poke Delish is currently located in The Myriad food hall.
As with most poke eateries, the menu features a build-your-own bowl concept where customers start with a base of rice or greens and then top it with a selection of proteins like tuna, salmon, hamachi, octopus, or tofu.
Look for a selection of farmer's market pies and Hawaiian sodas in the can, too.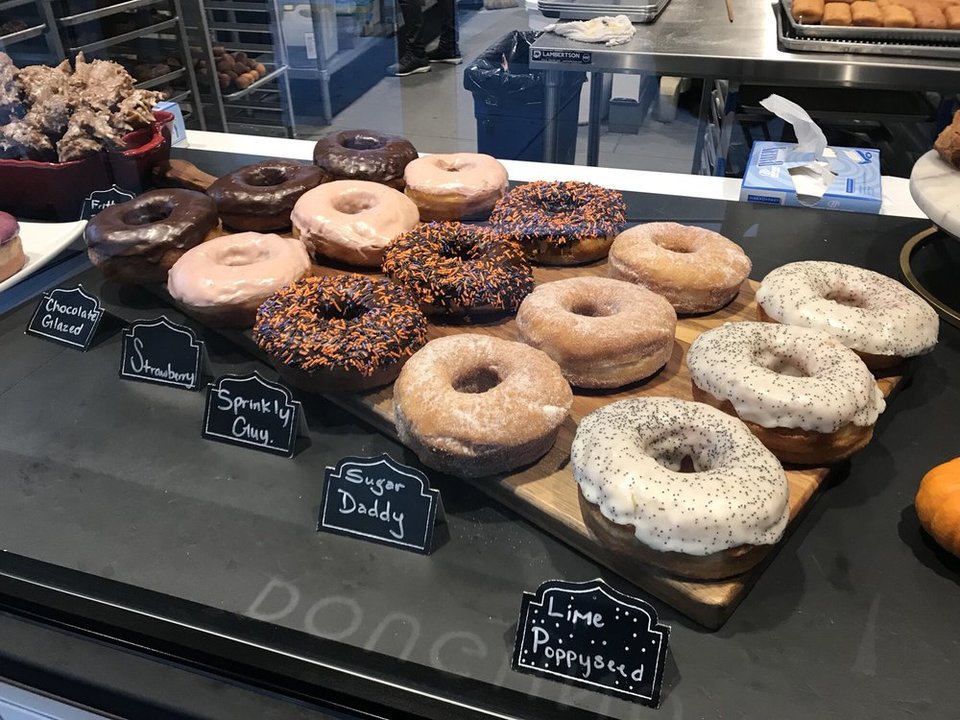 Hayes Valley: Johnny Doughnuts (392 Fulton St.)
Johnny Doughnuts has debuted a seasonal menu that adds a specialty flavor each month. For February, the bakery is celebrating with a red velvet buttermilk cake doughnut topped with cream cheese glaze.
"We believe doughnuts represent all that is good in life. Ours have personality; they're inspired by the seasons and made with quality, local ingredients," said founder Craig Blum. "We thrive on creating unique flavors, fillings and glazes that highlight the best ingredients of the season."
In the coming months, expect to find offerings like a Guinness-custard bismarck with dark chocolate glaze for March and a strawberry-rhubarb bismarck with Thai basil sugar for April.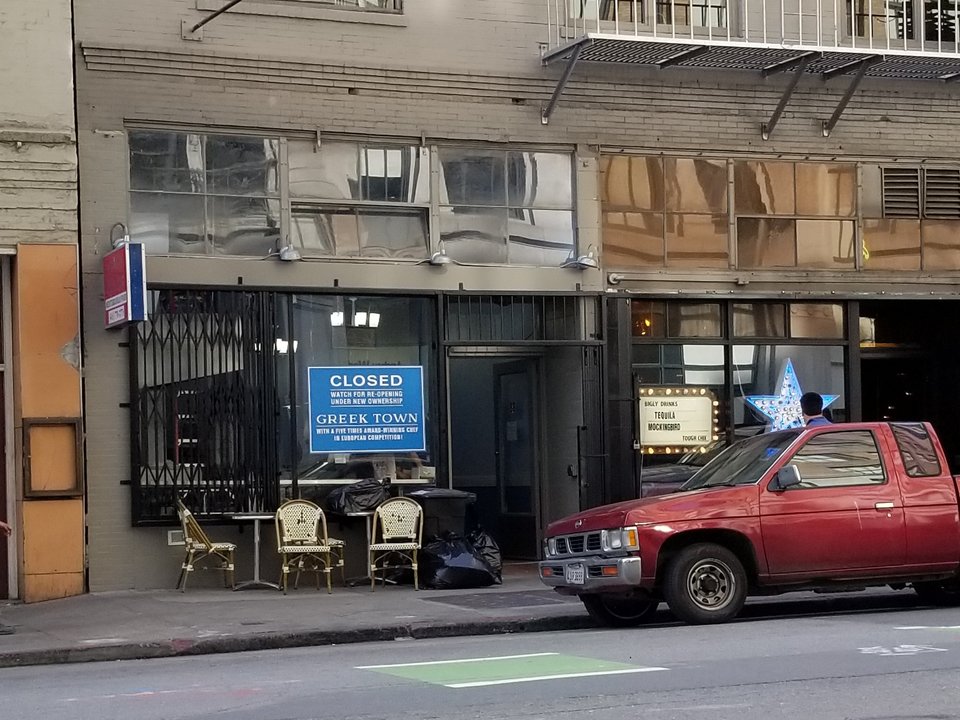 SoMa: Gyro King (88 2nd St.)
The Gyro King space South of Market is "currently remodeling," tipster Al reports. Once the renovations are complete, a new eatery called Greek Town will take over the space, he said.
"Old furniture is being yanked out to make way for the renovations," Al said, and it appears that there won't be any significant deviations from the previous menu.
It's still in its early stages, he added, and said he'll report back with more info as things progress.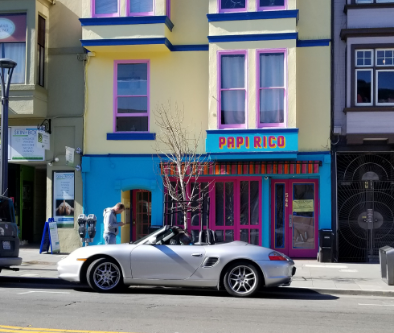 Castro: Papi Rico (544 Castro St.)
Things are moving along at a new Mexican eatery and gay bar, called Papi Rico, Al reports from the Castro.
The new spot is taking over the former Dante's Table and the building has already seen quite a makeover, with bright colors and new signage installed.
It's still too early to tell how things look inside, though, Al said. While the business has a Twitter and Instagram page, no tweets or grams have been published.
If we missed an opening or closing in your neighborhood, email [email protected] or send a text to 415-200-3233 and we'll give you credit for the tip.