Yesterday, nonprofit Project Wreckless hosted an open house introducing the Bayview community to a new auto repair shop that's staffed by at-risk youth.
The organization was founded in 2015 by Jordan Langer of Pier 70 partners with the stated mission of offering young people "tools for life through an immersive curriculum centered around the restoration of badass cars."
Last year, Langer bought the building for $1 million. Since then, he's renovated the interior after hosting fundraisers around the city. Langer told Hoodline the group is a few thousand dollars short of its $500,000 goal.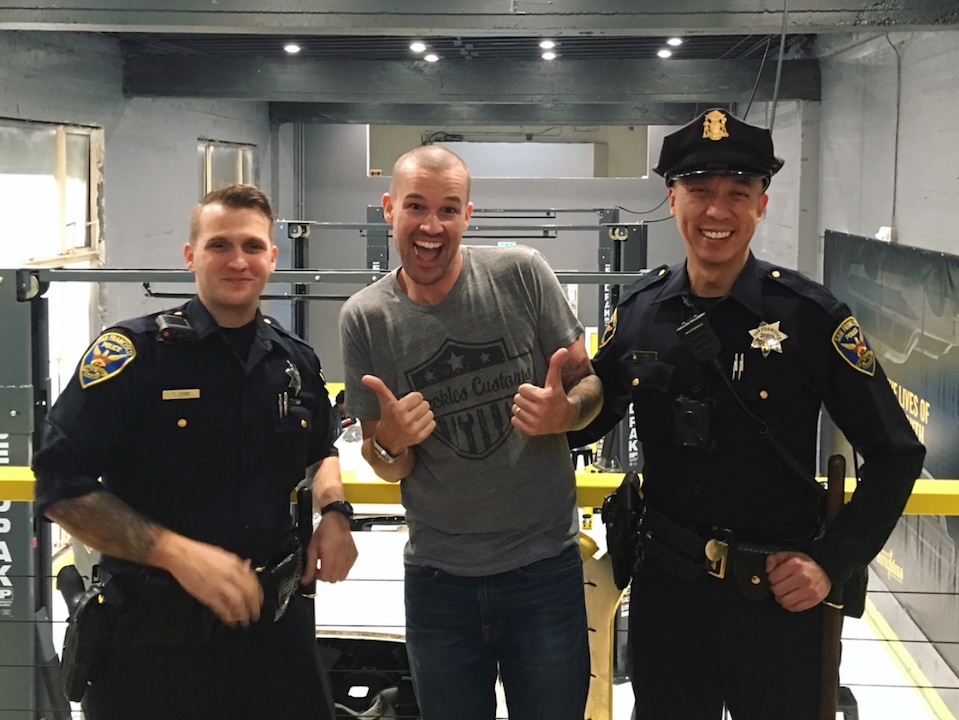 "That's not going to stop us," said Langer, president of event-management firm Non Plus Ultra and a partner in SoMa cocktail bar Oddjob. "We could raise a penny or million dollars, this program is going to continue."
Project Wreckless was also one of five recipients of a $350,000 facade and tenant improvement grant from the city's Office of Economic Workforce Development, Bay Area LISC and the federal department of Housing and Urban Development.
Since acquiring the space at the corner of 3rd and Palou, Langer said it's been burgled several times. "We've had tools that are worth thousands of dollars stolen. It's deflating, yet encouraging."
Langer said the break-ins simply confirm that the job-training nonprofit is needed in the neighborhood.
"If a youthful member of the community went through a program like Project Wreckless or any programs similar to it like Old Skool Café, or 3rd St. Youth Clinic, this wouldn't have happened," he said. "Youth who are engaged in these types of programs are more likely to make better decisions because they take ownership of their community."
Starting today and every Friday for the next five months, Project Wreckless will pilot its auto-shop program with five participants, with doors open to the public.
"We're going to start by working on my white Mustang, which I've purchased all the parts for," said Langer. "Later, we'll work on the 1967 gray convertible Mustang," he said. As the pilot progresses, Project Wreckless will feedback so it can fine-tune the curriculum. 
Refurbished cars will be sold at auction so the proceeds can be reinvested in the nonprofit.
Once the full program starts in June, at least twelve youth will be recruited from the District Attorney's Office and various social workers, but Langer said he hopes to use word-of-mouth to bring people in.
"I'm all about having street cred, said Langer. "The more youth see this as a cool thing to do, the better the program becomes."